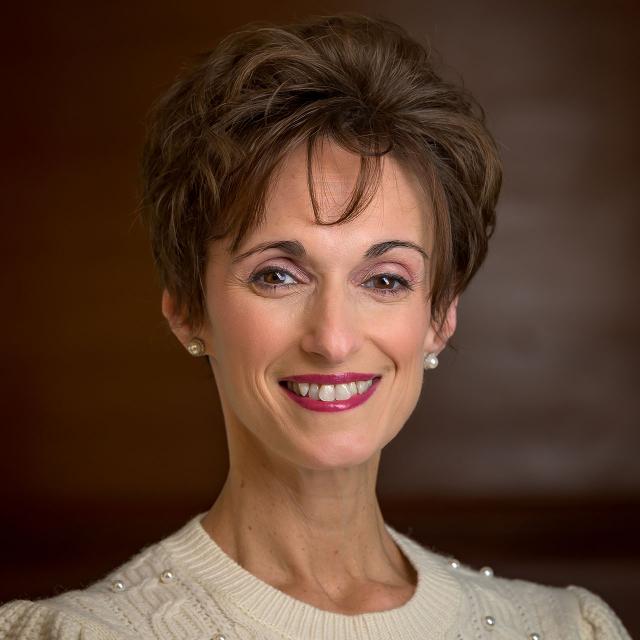 Education
The Boston Conservatory, B.F.A. in Musical Theater
Hobbies/Interests
Baking, the outdoors, learning everything she can about dolphins, and painting
Kirsten McKinney is an award-winning choreographer with an IRNE Award and two Tommy Tune Awards as well as numerous Tommy Tune Nominations for direction and a Tony Award nomination for Excellence in Theater Education. Prior to joining St. Paul's School, Ms. McKinney was Dance Director/Theater Faculty at The Kinkaid School in Texas and a Middle School and Upper School Theater Teacher and Director at the Flint Hill School in Virginia.
Before attending college, Ms. McKinney worked for the Orchard Performing Arts Company during the summers as an actor, choreographer, and finally as their Education Director of summer programs. As a senior at The Boston Conservatory, she became the first student hired to choreograph their MainStage season. Upon graduation, Ms. McKinney was hired at The Walnut Hill School for the Arts where she spent 23 years in the Theater Department. While in the Boston area Ms. McKinney was the Associate Artistic Director of the Sokolow Dance Foundation under Artistic Director Lorry May. She was also a soloist in the dance company SOKOLOW NOW!, also under the direction of Ms. May.
Other performing credits include more than 100 performances of Cassie in A Chorus Line, having worked with Donna McKechnie and other director/choreographers who worked under the direction of Micheal Bennett. Ms. McKinney worked for various theater companies and schools including SpeakEasy Stage Company (12 seasons), Public Theater, Shakespeare Now, Commonwealth Shakespeare Company, Sugan Theater Company, Boston College, The Boston Conservatory, Emerson College, Newton North High School, Newton South High School, Canton School District, Middlesex Community College, and as a guest artist at Harvard University and Ohio State University. Ms. McKinney's choreography has been seen on the stages of Lincoln Center, Carnegie Music Hall, Edinburgh Fringe Festival, the Emerson Majestic, and Hobby Center in Houston, Texas.