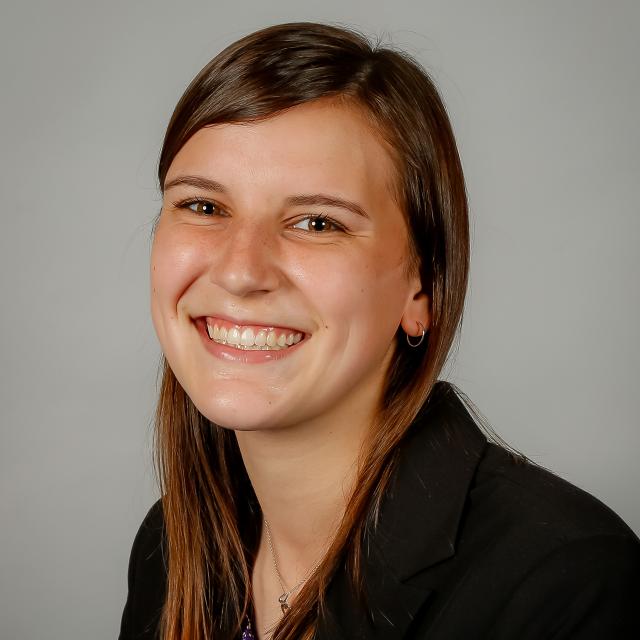 Education
Colby College, B.A.; University of Pennsylvania, M.S.Ed.
Hobbies/Interests
Cooking and baking, volleyball, jigsaw puzzles, and spending time outdoors
Nicole Petherbridge joined the St. Paul's faculty in 2020 as a BSTR Teaching Fellow in Mathematics. Upon completing the BSTR program, Ms. Petherbridge earned her M.S. Ed. from the University of Pennsylvania Graduate School of Education and joined the mathematics department as a full-time faculty member in 2022. In addition to sharing her love of opening doors for students through math, Ms. Petherbridge cherishes every moment that she gets to spend coaching the varsity volleyball and softball teams at SPS as well as advising in the dorms.

Prior to arriving at SPS, Ms. Petherbridge, a Massachusetts native, earned a B.A. in mathematical sciences and educational studies from Colby College. While at Colby, Ms. Petherbridge was a member of the varsity volleyball team serving as a team captain during her junior and senior seasons. She was a three-time NESCAC All-Academic Team honoree and a 2019 All-Sportsmanship Team selection. She was elected to Phi Beta Kappa and was named the 2020 recipient of the Patty Valavanis Award, which is given annually to a senior female student-athlete who has demonstrated academic and athletic excellence and personal leadership and sportsmanship. Ms. Petherbridge also served on the Student Advisory Board for Colby Cares About Kids, worked as a teaching assistant in the mathematics department, and facilitated a positive living environment as a Community Advisor in the residence halls.

In previous summers, Ms. Petherbridge worked at Phillips Andover's Summer Session. When she's not working, Ms. Petherbridge can also be found enjoying time with her family in Maine, playing in beach volleyball tournaments, or trying a new recipe!