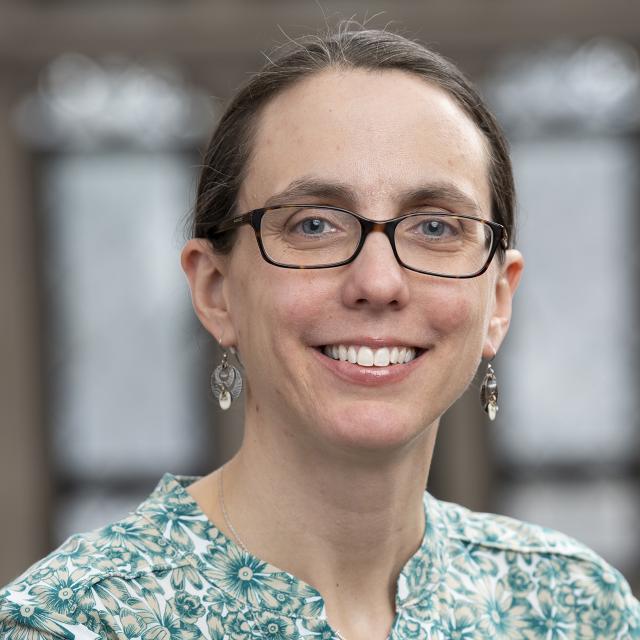 Education
Bowdoin College, B.A.; University of New Hampshire, M.S.T.
Hobbies/Interests
Hiking, the outdoors, reading, dogs
Stacy Beaudoin joined the mathematics department at St. Paul's School in the fall of 2016. Prior to that she taught high school mathematics at The Derryfield School and at St. Johnsbury Academy, and most recently worked as a math content developer for Khan Academy.

Ms. Beaudoin grew up and attended public school in northern New Hampshire. She first experienced St. Paul's as an ASP student, and is thrilled to be back on grounds. Ms. Beaudoin earned her B.A. in mathematics from Bowdoin College and received her M.S.T. in mathematics from the University of New Hampshire.

At SPS, Ms. Beaudoin teaches Algebra II and Precalculus, and coaches JV Girls Basketball. Ms. Beaudoin advises in Ford, where she lives with her husband, Joe, and their dog, Moxie.