Tien Track surrounds the Guzzo Family Field, home to the SPS track and field teams.
Competing with teams in both the Lakes Region League and the New England Prep School Track Association (NEPSTA), the team demonstrates consistency and depth across the disciplines. Paced by standout performances from Kristina Allard '22, who graduated with School records in the 200 meter sprint, the long jump and the triple jump, as well a member of the girls 4x400 meter relay, the Big Red enjoyed a strong 2022 campaign. The team hosted the NEPSTA D1 Track and Field Championships in May, placing sixth with a team of just seven athletes competing.
All SPS athletes have access to our 98,000 square-foot LEED-certified athletic center, which has an indoor track and field, a fully equipped cardiovascular room and a state-of-the-art weight training room. Athletic trainers are on hand for practices and matches to ensure the health, well-being and development of every student-athlete.
Interested in Joining the Team?
Complete our admissions inquiry form and select your sport(s) under "interests." We can't wait to meet you!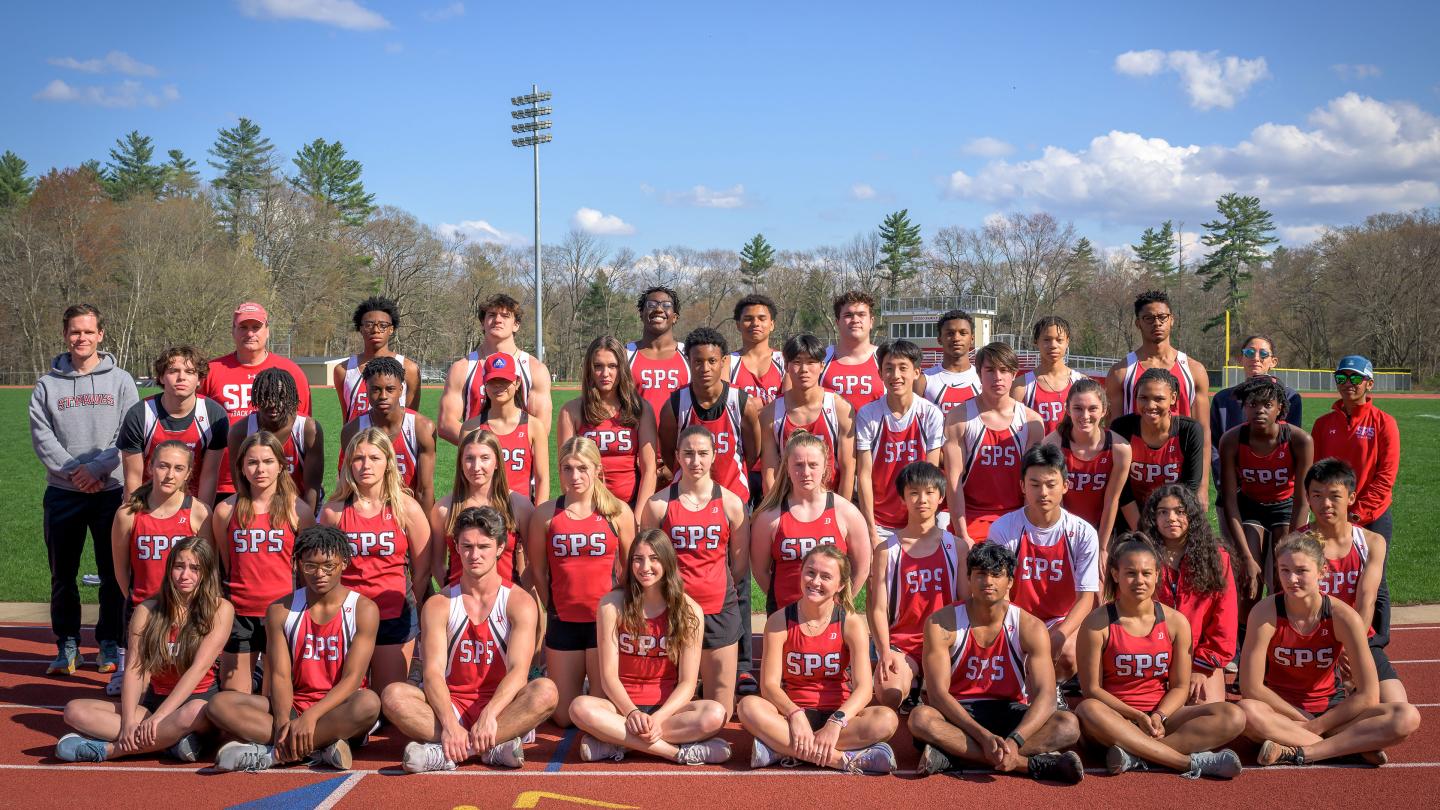 Roster
| Name | # | Position | Form | Hometown |
| --- | --- | --- | --- | --- |
| Barrette, Mackenzie | | | | |
| Blanchard, Olivia | | | | |
| Bussey, Georgia | | | | |
| Capdevila, Camila | | | | |
| Edouard, Maya | | | | |
| Goring, Belen | | | | |
| Lesort, Manon | | | | |
| Martiniello, Gabriella | | | | |
| Martiniello, Allyson | | | | |
| Matias, Allison | | | | |
| Mulkerron, Tess | | | | |
| Muthaiah, Tahlia | | | | |
| Onuoha, Nicole | | | | |
| Principal, Monika | | | | |
| Saxena, Nayantara | | | | |
| Tcherepnin, Clara | | | | |
| Tien, Scarlet | | | | |
| Wensley, Charlotte | | | | |
| Wilson, Rhya | | | | |