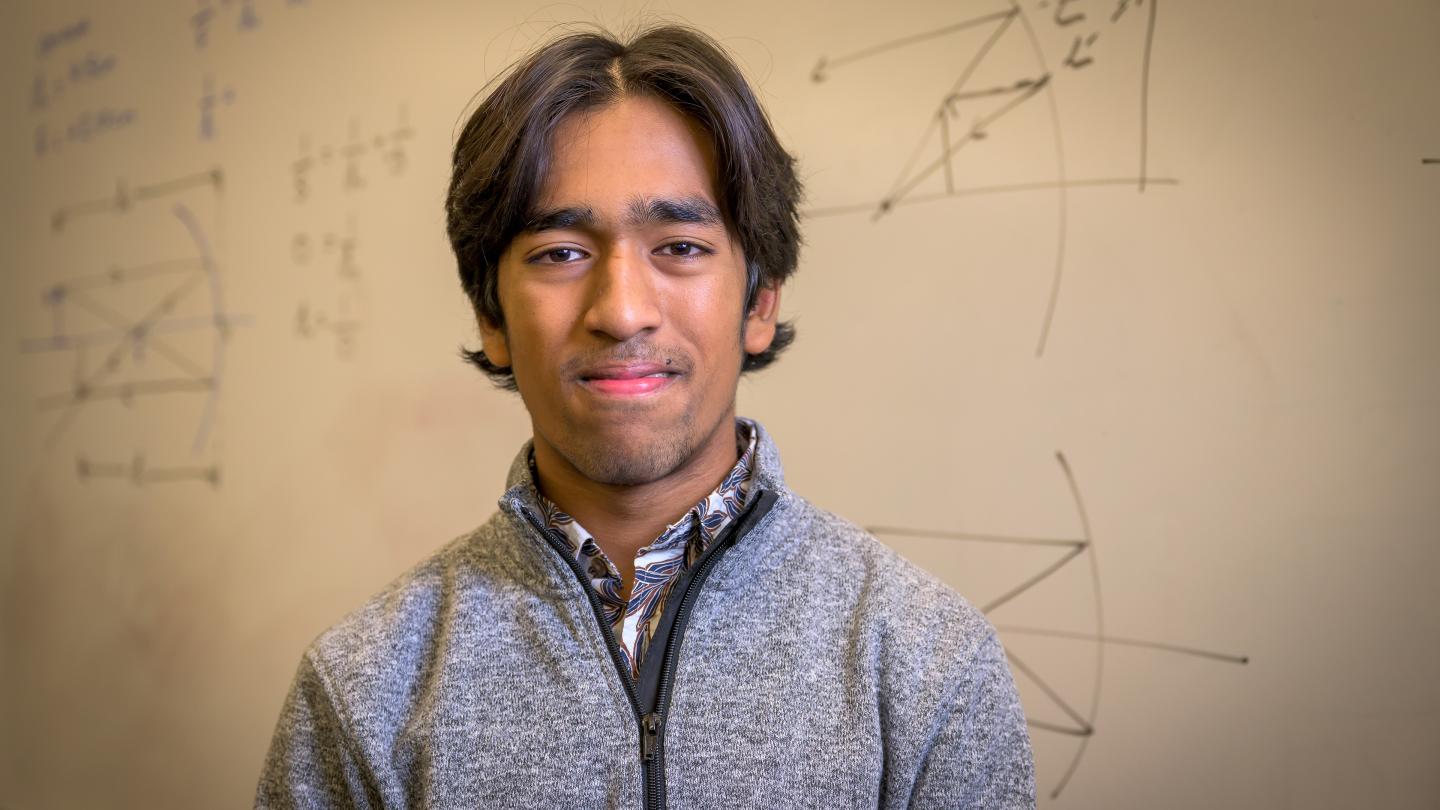 October 20, 2022
Supratik "Deep" Ghosh '23 didn't just create his own line of computer peripherals — he used the money he made selling them to fund a charity that supports STEM needs in public schools.
BY IAN ALDRICH
In the spring of 2020, Supratik "Deep" Ghosh '23 was visiting relatives in India when he met with a family friend who had retired early to put his focus on building a series of mini schools throughout his community. For Ghosh, who was 15 years old at the time and preparing to enter his first year at St. Paul's School as a Fourth Former, the conversation stayed with him long after he returned home to New Jersey.
"The thing he said that really stuck out to me was that the goal of the schools was not only to learn but also to get kids involved in their learning," says Ghosh. "That resonated with me because I know from my own experience if I'm not interested in my own learning I'm never going to succeed at what I'm being taught."
As the year went on and COVID-19 lockdowns and restrictions went into effect for students and school systems across the country, Ghosh began to think hard about how he could make a difference. And like his family's friend, the teen was in a unique position to help. Over the previous year, he had turned a frustration over the high price of computer peripherals — a category that includes keyboards, monitors and more — into a successful business in which he designed, produced and marketed his own line of products. In its first year of operation, Ghosh made nearly $30,000 in profit. He decided to direct all of that toward helping under-resourced students gain better access to science, technology, engineering and math (STEM) initiatives.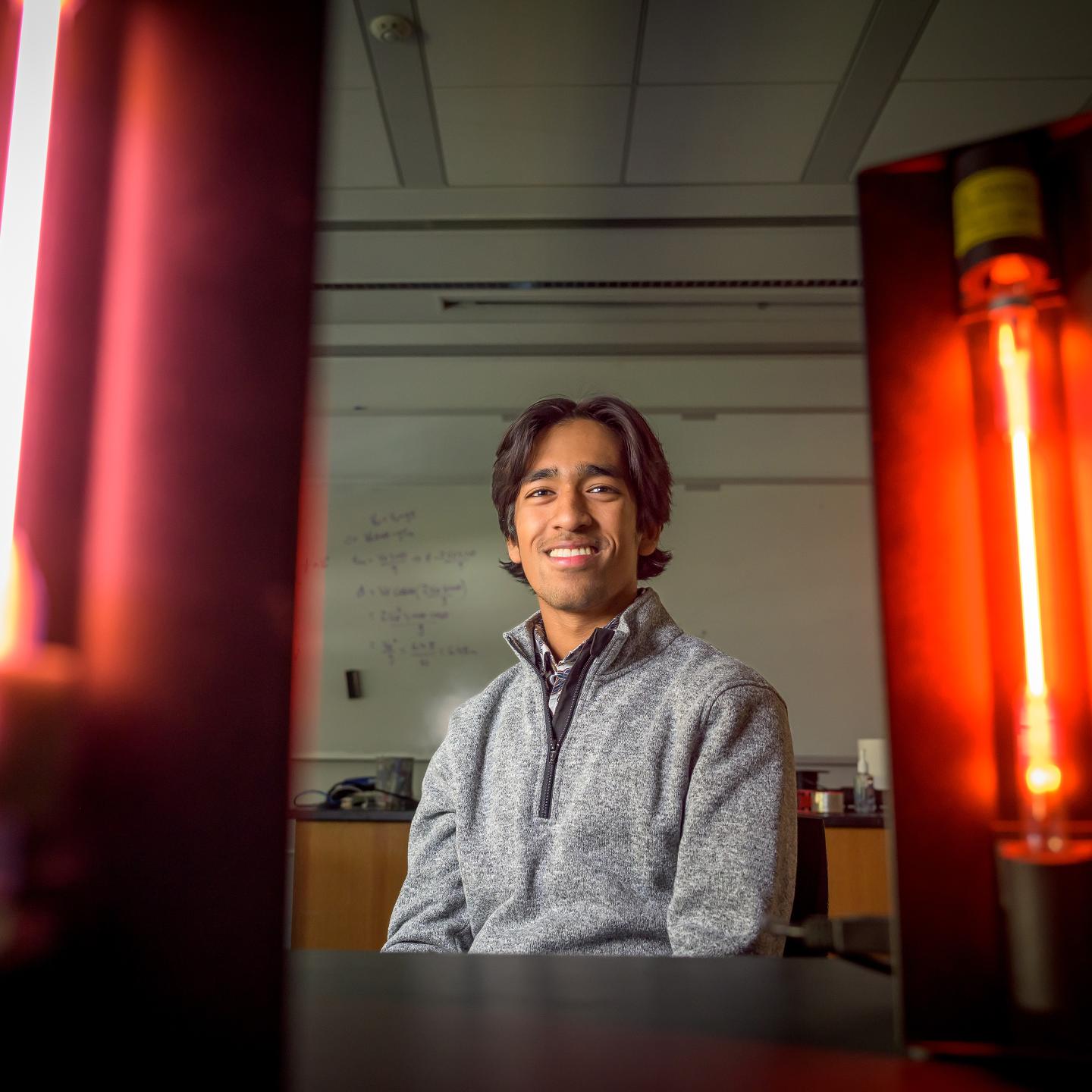 It was important that what I did was STEM oriented because that's what I've attributed my personal success to," says Ghosh, who plans to major in applied physics in college. "To go along the lines of what my grandfather's friend had done and get kids interested in their education. But I didn't want to just give [that money] to a big organization. I wanted to have a real impact where I really knew the difference that was being made. So I started my own charity."
— Supratik "Deep" Ghosh '23
StemGoals started in March 2021. Over the ensuing months, working primarily out of his SPS dorm room, Ghosh emailed hundreds of school administrators around the world to inquire about working with their institutions. By the end of the summer the organization had already made an impact. For a school in the Ugandan city of Moyo, Ghosh purchased eight projectors so that teachers could more effectively showcase web content with their students. In Mission, Texas, Ghosh met the needs of a public high school by purchasing two 3D printers and a laser cutter.
But the most comprehensive version of Ghosh's idea came at a K-5 school in Patterson, New Jersey, not far from where he grew up. School administrators there had compiled detailed data that showed which students had fallen behind in the wake of the pandemic and how, especially in terms of STEM curriculum. Ghosh met multiple times with Patterson officials and teachers to map out and win approval for a project-based learning program that complemented the school's existing STEM curriculum.
Launched in January, the pilot program worked with 30 students on 10 different projects throughout the second half of the school year, from building a community garden to modeling the set up and operation of a new school restaurant. Costs for the materials and the six dedicated teachers who ran the program totaled more than $20,000 — all of which Ghosh's charity covered.
"It gave the students the chance to use the math they learned in the classroom and apply it to real things like calculating how much soil they needed for a certain sized garden and how many plants they needed to buy," says Ghosh.
For the current school year, Patterson officials not only renewed the program, but folded its costs into the district budget. And in the wake of that success, Ghosh says he is now having discussions about bringing the stemGoals program to other New Jersey schools.
"Building this business, building this charity — the last two years have changed my life," says Ghosh. "But I was lucky to have the reinforcement from my family, friends, and teachers to keep trying new things, hoping it would translate into success in the future. Not everyone has that, and I want to give others what I had. To show them that they can also do these things and pursue their dreams."