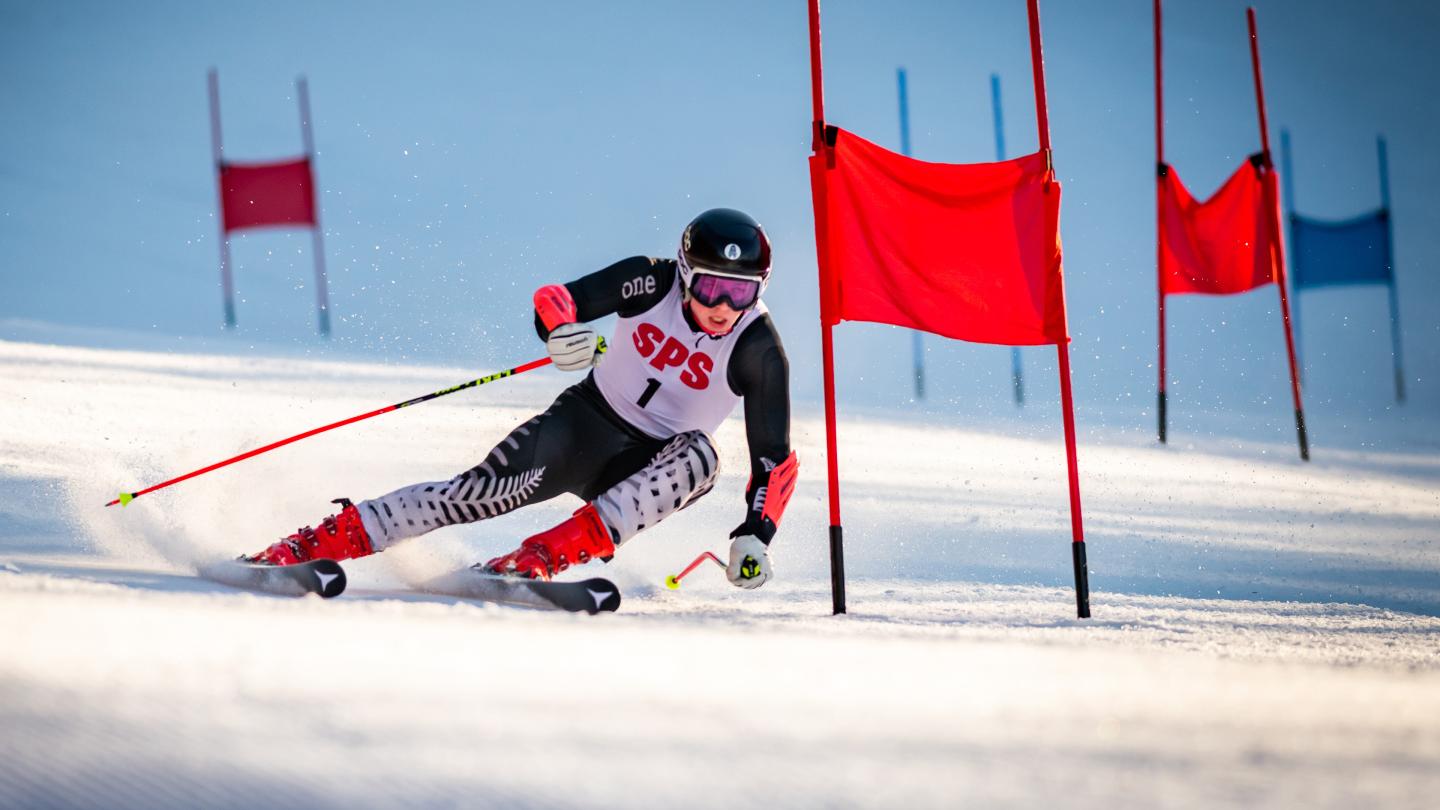 February 15, 2022
Ski team captain Romeo Giudici '22 finds the right balance of academic rigor and athletic passion at SPS.
BY KATE DUNLOP
A half-moon hung in a cloudless sky over Crotched Mountain for the St. Paul's School alpine ski teams' fourth race of the season on Wednesday, Feb. 9. Ice-encrusted trees glistened and cast their shade onto the dual Giant Slalom course, making the surface a sheet of ice. The SPS boys top skier and co-captain, Romeo Giudici '22, turned in two fast runs to land at the top of the leaderboard in a field of more than 60 racers a week before the New England Preparatory School Athletic Council (NEPSAC) Class A Championships. Here, he shares what sets the SPS team apart, how he fell in love with the sport, and what it's really like behind his goggles as he hurtles down the hill.
Six of the top 10 finishers at Crotched were SPS skiers. What is it that puts SPS at the top of the leaderboard?
It's our training. We have a mountain only 20 minutes from the School, which means we can get more runs in compared to other programs. If you come to SPS with the conviction that you want to get better and you put in the effort and the time, St. Paul's gives you plenty of opportunities to improve and become a great skier.
Is it fair to say you love skiing? When did you start?
It's more than fair to say I love skiing, but I didn't always.
I grew up in Milan and started skiing in St. Moritz every weekend when I was about three, and I despised it with my whole heart at first. I hated the boots. I hated the skis. I hated the cold. I would sit on the side of the hill and just eat snow. It was not a good start to the sport. Then at seven, I started racing. I didn't have a good foundation, but I had an eye for speed and for lines. I'd win because I'd go straight at the gates, cover less ground, and have a fast time. I didn't take it seriously for a couple years, though.
What changed, and how did you end up coming to SPS?
When I was nine, we moved to Tokyo and there, skiing required a three-hour train ride. I realized I missed skiing and decided to focus on it, so I went to a ski academy in Vermont for eighth and ninth grade. I trained on the hill every morning for up to four hours and in the afternoon, I'd have a couple hours of school. By then, skiing meant the world to me. I didn't see myself pursuing it professionally, though, so I decided it would be better to challenge myself more academically. St. Paul's has exactly the balance I was looking for because I can do that but still pursue my interest and passion in ski racing.
What goes through your head as you race?
Literally nothing. It's incredible. I've learned how to block out everything that isn't the snow, the gates, and my skis. You have the course and you have your hunger to win. That's all you get.
Before the start, I'm visualizing and psyching myself up so that I'm ready to give it my all. But the second the gate opens and I push out of the start, everything leaves and I just have feelings. I don't know how to explain it, but I'm not actively thinking. I'm sort of just feeling out the snow, how my edges feel. I'm feeling out my form and my technique, but I don't have any sort of conscious thought. It's like a trance. I'm getting feedback from the snow and the gates and I'm responding to that information, but I'm not thinking, 'It's really slippery, I should put more pressure on the outside ski.' That doesn't happen. It's weird. Nothing's going through my mind. A run is just 30 seconds of rapid-fire reflex, reflex, reflex. If you're worrying about anything other than getting down the hill the fastest that you can, you've already lost.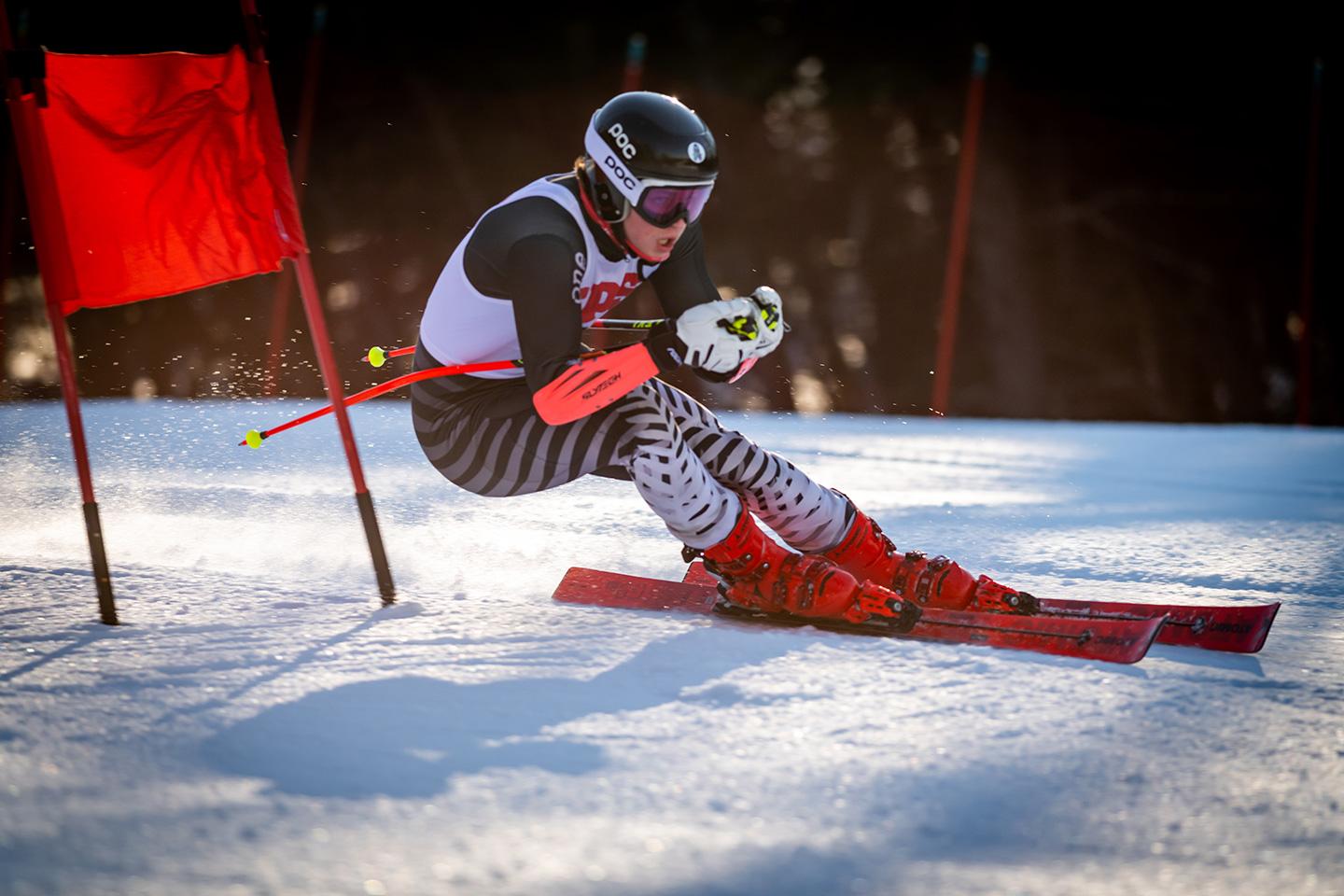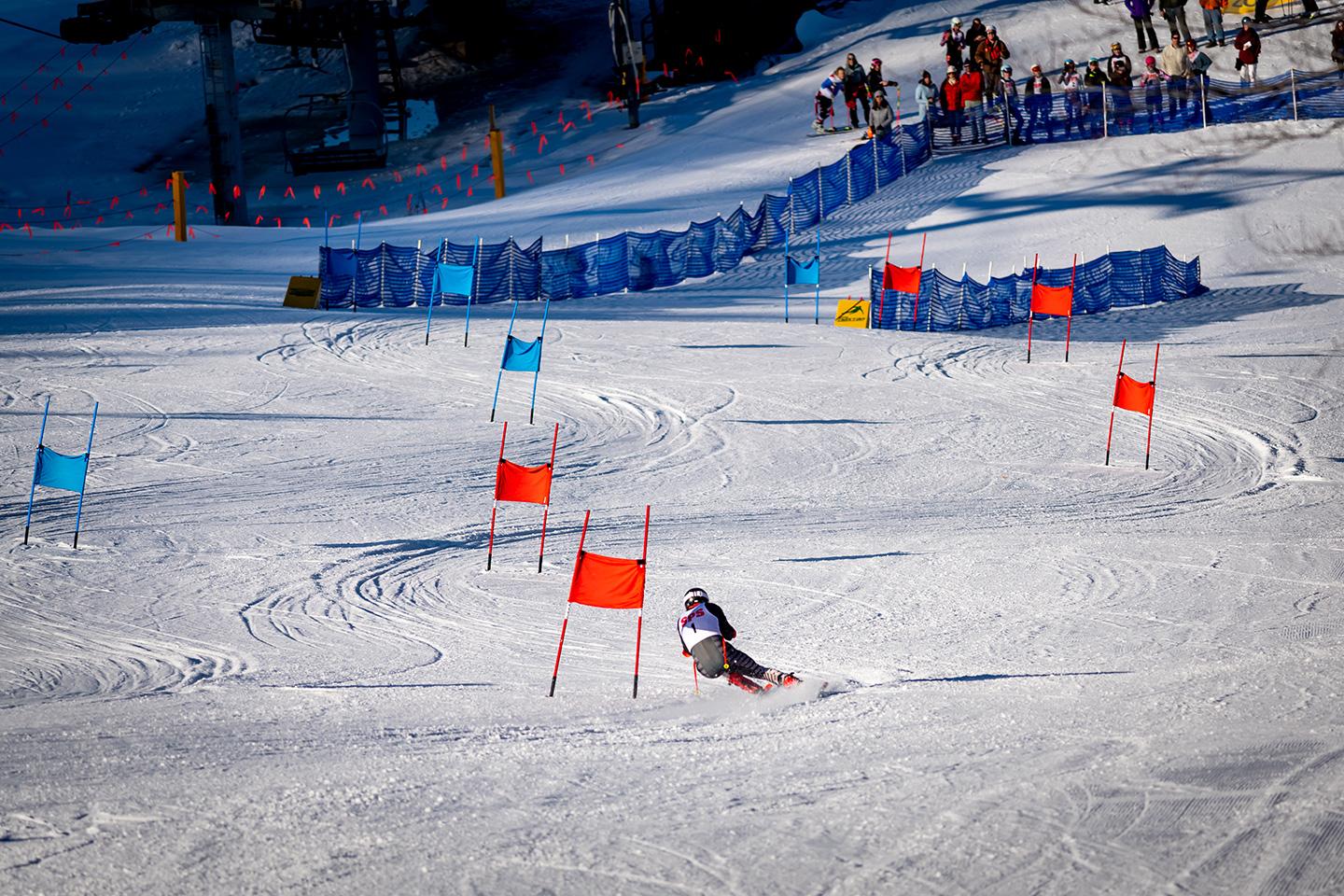 How do you see your role as captain, and how do you fulfill it?
From a technical standpoint, I can spot where improvements need to happen and explain how to change their movements and positions. Tips like keep your hand forward, keep your core strong, bring your hips forward in transition can really make you a better skier.
From a more emotional standpoint, I think the captains — myself, Harrison Dahl '22, and Phoebe Schmaltz '22 — are prioritizing and fostering a great team culture and a positive atmosphere. We're finding the balance between all of us skiing every day after school, which is an amazing amount of fun, and recognizing that we're there to get better — we want to win our next race.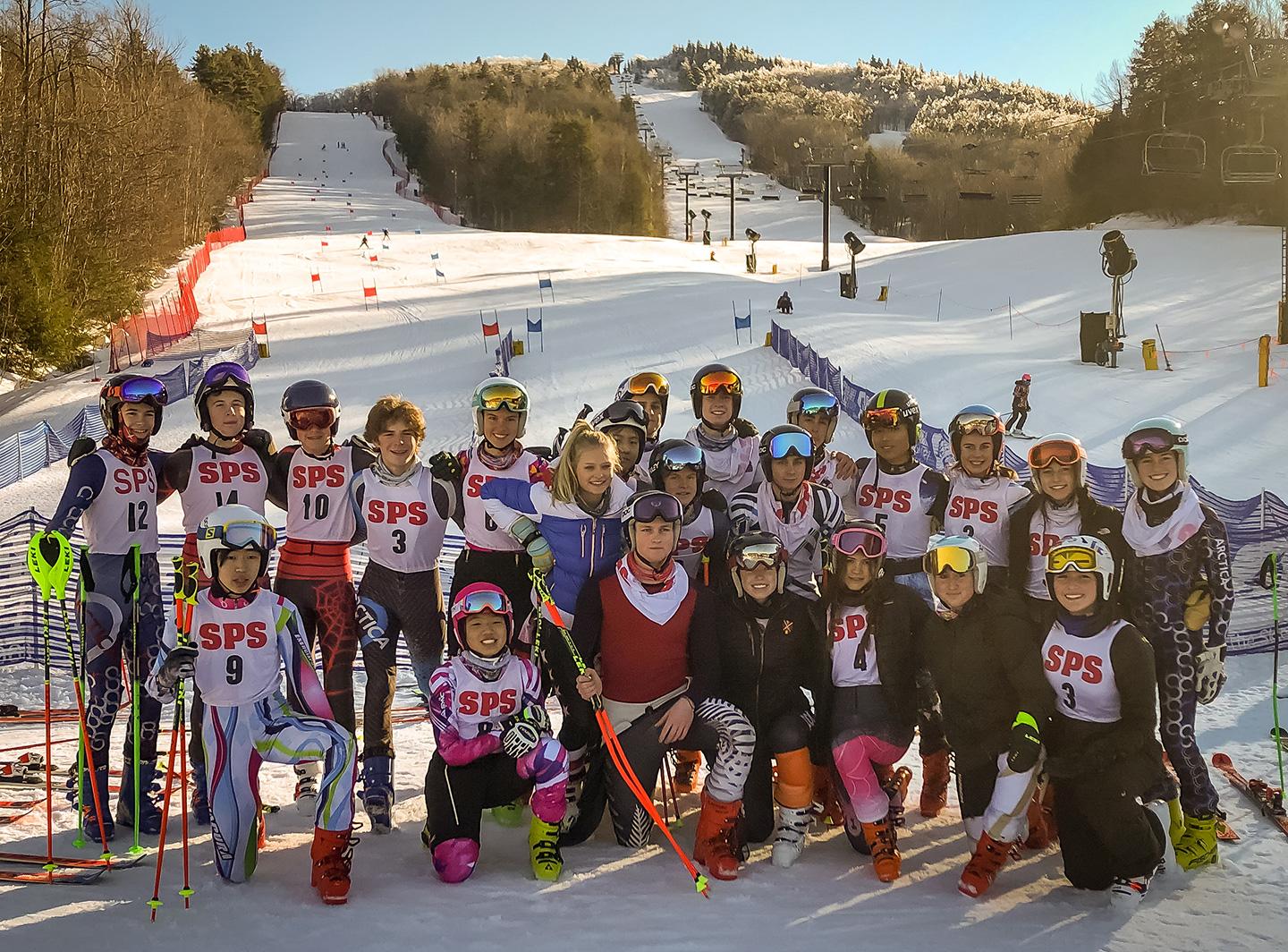 As the boys team's top skier, you're the first down the hill. I noticed that after your run, you stuck around the finish area as your teammates accumulated. Every one of them came down to fist bumps and back claps. SPS was the only school whose team gathered like that to watch and support each other.
Alpine skiing is an individual sport, but at the end of the day, we are a team, and we are there for each other. That's also something that sets us apart. We have a great team with a great culture and atmosphere that we're able to use to our advantage, because when people come down and they've had a great run, we're there to congratulate them and get them fired up for the second run. But if someone comes down and they're not feeling great, then we're there to motivate them, to tell them what they can do better next run. As you said, no one else did that. I think there's a reason why we're winning.
Note: At Shawnee Peak in Maine on Feb. 16, Giudici placed first in slalom and giant slalom, and the SPS boys took the NEPSAC team title.