April 7, 2023
Spring Visit Days provide a glimpse of SPS life to newly admitted students and their families.
BY KRISTIN DUISBERG
Their days began with cheers at the entrance to the St. Paul's School grounds and ended with food trucks and music at the Athletic and Fitness Center. In between, there were classes and Chapel, plus the chance to spend time in Coit and the Friedman Community Center — and to pick up some SPS swag from the bookstore. The weather might have been gray when admitted students attended the School's Spring Visit Days on April 4 and 6, but the atmosphere across campus was anything but.
Indeed, at the end of the April 6 program, the air outside the AFC was bright with conversation as visitors queued up at the food trucks serving ice cream and mac and cheese — students and parents comparing notes on their experiences; new acquaintances exchanging smiles and laughs. Near the entrance to the building, whoops of excitement went up as a student admitted to the Form of 2027 pulled out his cell phone and accepted his offer of admission on the spot. "He's saying yes to SPS right now!" Britt Plante, associate dean of admission, called out.
Both Visit Days — a chance for admitted students to immerse themselves in the St. Paul's School experience — were at capacity, with 80 prospective Third, Fourth and Fifth Formers and their family members on the grounds each day. After checking in at the AFC and attending an athletics and activities fair and Chapel together, students and their family members went their separate ways for classes and lunch, reuniting in the afternoon for the student and young alumni panel and the optional food truck finale. Students were paired with SPS student hosts for morning classes, lunch and an all-important look inside hosts' dorm rooms.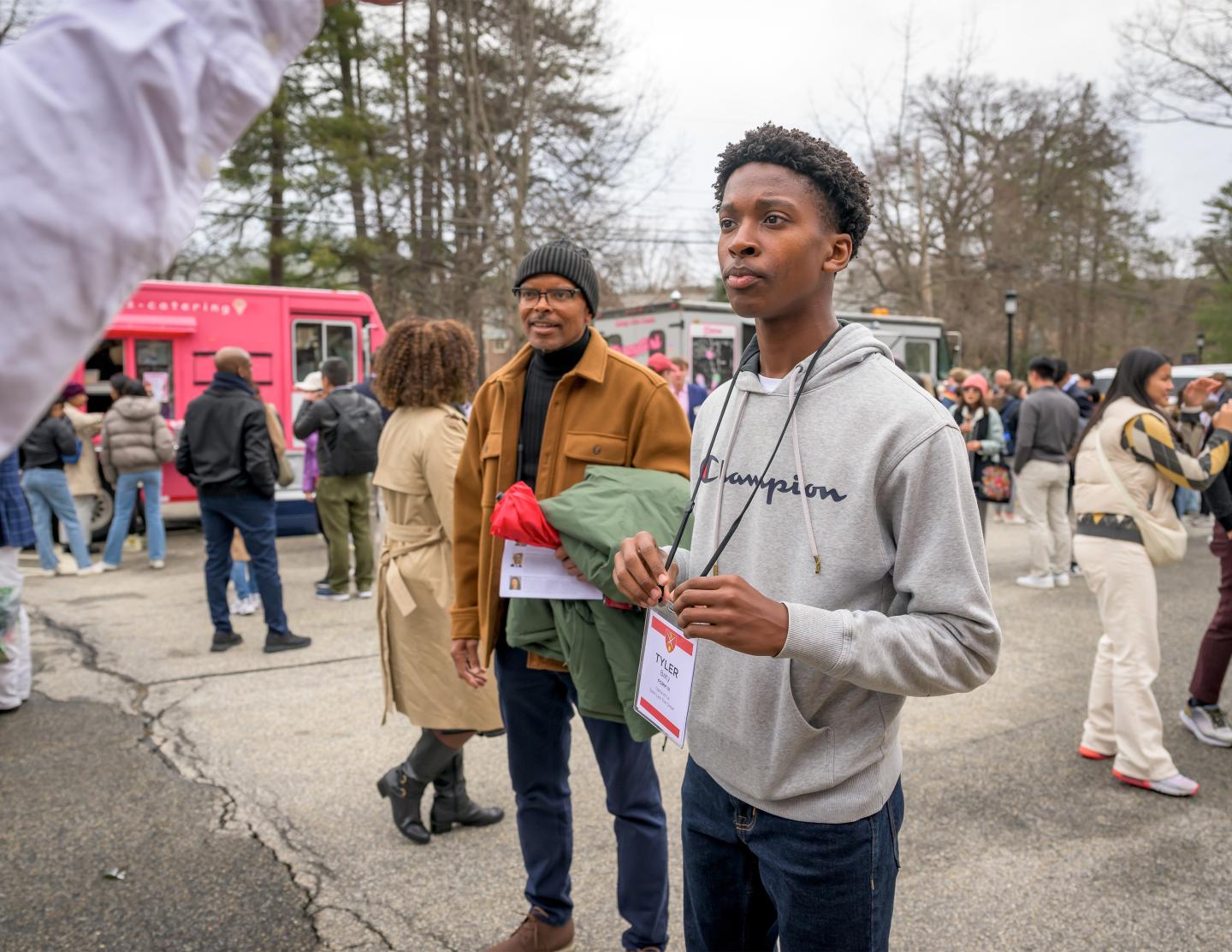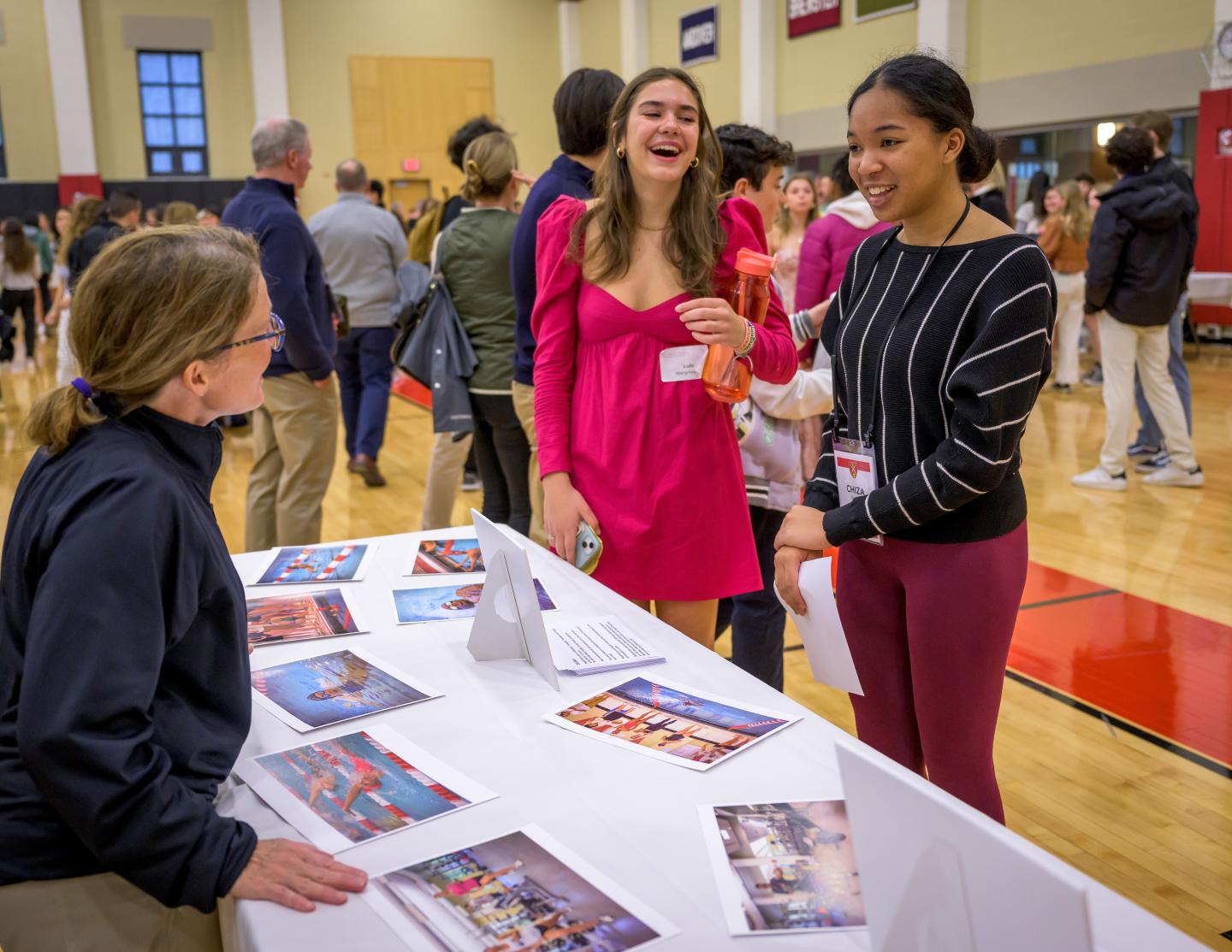 Luke Childs, the incoming Third Former whose accepted offer was greeted by cheers at the AFC, said seeing the School in person made the decision an easy one. "Everyone was just so friendly, and the campus is so beautiful and welcoming," he said. "I don't quite know how else to put it. St. Paul's really just feels like me."
That feeling is precisely what Dean of Admission Dana Anselmi '98 says she hopes every visitor came away with from their day at SPS. "I was so happy to see the entire community invest their heart and soul in our Spring Visit days," Anselmi says. "The energy on campus was palpable and our students, faculty and staff went above and beyond to represent their beloved School. Each person showed tremendous pride and also humility, knowing that we will only be better with the addition of these new students and families. Highlights for me included seeing a therapy dog and robot at work during the afternoon program and activities fair and feeling the awe in Chapel as we celebrated our time together on campus."
Admitted students have until Monday, April 10, to make their decision to enroll. On March 10, the School extended offers to 237 students from the many hundreds who had applied. Anselmi says the goal is to enroll approximately 150 new students for the 2023-24 academic year, who will bring a breadth of passions and talents to the community in September.
Scroll through the gallery below to see some of the moments we captured during Spring Visit Days.