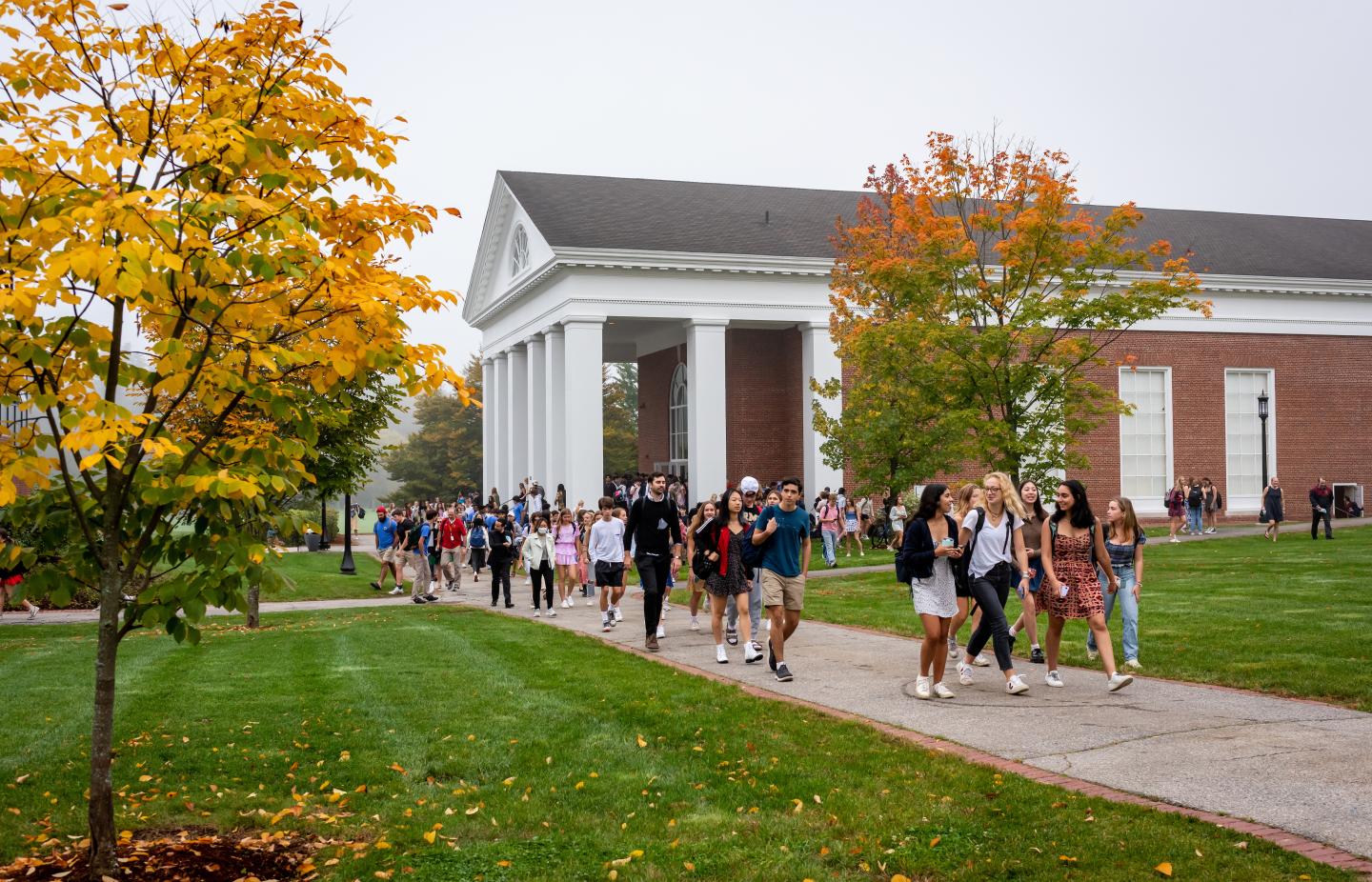 The diversity of our student body is central to the St. Paul's School experience. Our classrooms and houses come alive with talented, engaged students from across the country and around the world who are eager to share their unique perspectives. The result is the richest possible learning environment. This is the heart of our community.
St. Paul's School offers regional scholarships for outstanding students who apply to the School from particular U.S. geographic areas. Recent scholars have been Student Council 0fficers, Presidential and Morehead-Cain Scholars, a world debate championship participant, record-breaking athletes, recipients of community outreach grants and winners of prestigious School awards.
See what SPS has to offer you!
If you live in an area supported by one of our scholarships, we encourage you to apply for financial aid.
Burke Scholarship
California and Wyoming
The Susan and Coleman P. Burke '59 Scholarship was established in May  2014 to provide St. Paul's School students from California and Wyoming with academic opportunities similar to those experienced by Mr. Burke while at at the School. The scholarship provides funding for each year of a student's attendance at St. Paul's School. Preference will be given to families for whom financial considerations are critical factors in making educational decisions.
Cook Scholarship
Montana
The Cook Scholarship Program was established in 1973 by the late Frank Hervey Cook, a lifelong Montana resident and a 1919 graduate of St. Paul's School. The scholarship provides funding for tuition costs at St. Paul's School to highly qualified boys and girls from Montana. In addition, the Cook Scholarships also provide financial assistance to recipients for the associated costs of attending the college of their choice.
Greene Scholarship
Alabama
Established in 2006 by Alabama native John Kaul Greene '47 to honor his experience at St. Paul's School and to provide others with a similar opportunity, the Greene Scholarship provides full tuition and fees for each year of attendance at the School. Preference will be given to families demonstrating financial need.
Heinz Scholarship
Pennsylvania
The Heinz Scholarship was established in 2008 with a grant from the Pittsburgh-based Heinz Endowments and by two St. Paul's School alumni, Christopher Heinz '91 and his wife, Sasha Lewis Heinz '97, to provide opportunities for students from Pennsylvania to attend the School.
Hunt Scholarship
Texas, New Mexico and Mexico
Established in 2011 by Stacey S. Hunt, Gayle and Woody Hunt, and the Hunt Family Foundation, the Marcus Jonathan Hunt Scholarship honors the late Mr. Hunt, who graduated as a member of the Form of 1989 and greatly valued his experience at the School. 
Meyer Scholarship
South Carolina
Established in 2012 by Austin and Lane Meyer of Columbia, South Carolina, the Meyer Scholarship will be awarded to as many as four students from the state — preferably one in each form — to help them attend St. Paul's School. The scholarship will provide partial or even full payment of tuition and fees for eligible students, with criteria and amount of award determined at the discretion of the School.
Ross Scholarship
Northern New Jersey
The Ross Scholarship was established in 2005 by E. Burke Ross Jr. '69 to honor three generations of the Ross family who have attended St. Paul's School and the family's longtime residence in northern New Jersey.  The scholarship provides full tuition and fees for each year of attendance at the School.