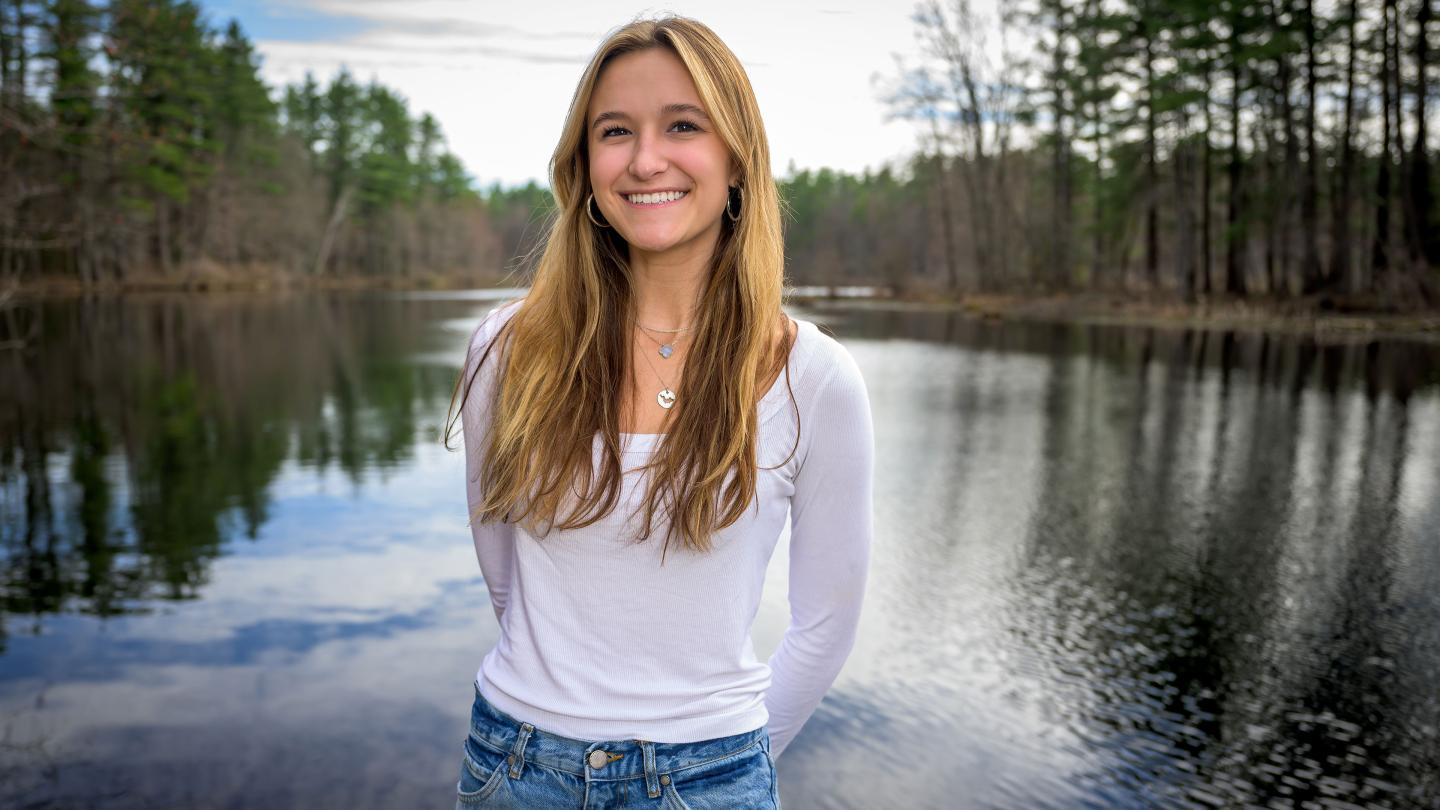 May 23, 2023
Club junior co-head Annabella Bernhardt '24 feels right at home supporting sustainability initiatives at SPS.
BY JACQUELINE PRIMO LEMMON
In the fall of her Third Form year, Annabella Bernhardt '24 attended Eco-Fest, the annual festival put on by the St. Paul's School student environmental action club, Eco-Action. Coming to SPS from a tiny North Carolina town near the Appalachian Mountains — think 15-students-per-grade tiny — she had grown up surrounded by bluegrass music. "My grandma always says she danced my dad out at this bluegrass festival called MerleFest," Bernhardt says of the genre's roots in her family. So, when she heard Jamie Campbell '23 and Anna Zoltowski '23 playing bluegrass banjo music on the Chapel Lawn at Eco-Fest, "I cried, I cried, I cried," she says wistfully, recalling her brush with homesickness. "That was the moment I wanted to get involved in Eco-Action."
Bernhardt's interest grew as she attended meetings and learned more about climate change and the club's environmental initiatives. Now, as a Fifth Former, Bernhardt is one of two Eco-Action junior heads, along with Lilly Ehlinger '24. Eco-Action's four senior heads are Austin Evans '23, Lucy Mason '23, Ellie Sung '23 and Katie Allen '23, with Science Teacher Nick Babladelis serving as the faculty adviser. "We all really contribute equally and feel very passionately about these issues," Bernhardt says.
While Eco-Fest's educational carnival games, farm animals and pumpkin-carving signal the unofficial start of fall at SPS, the club works all year to raise awareness about different environmental and sustainability issues. Eco-Action engages an average of 40 students each week throughout the year, and the club's heads meet weekly to talk about current events and initiatives. Recent discussions have focused on the Willow Project, an Alaska oil-drilling project that is anticipated to contribute an additional 9.2 million metric tons of carbon pollution to the atmosphere each year.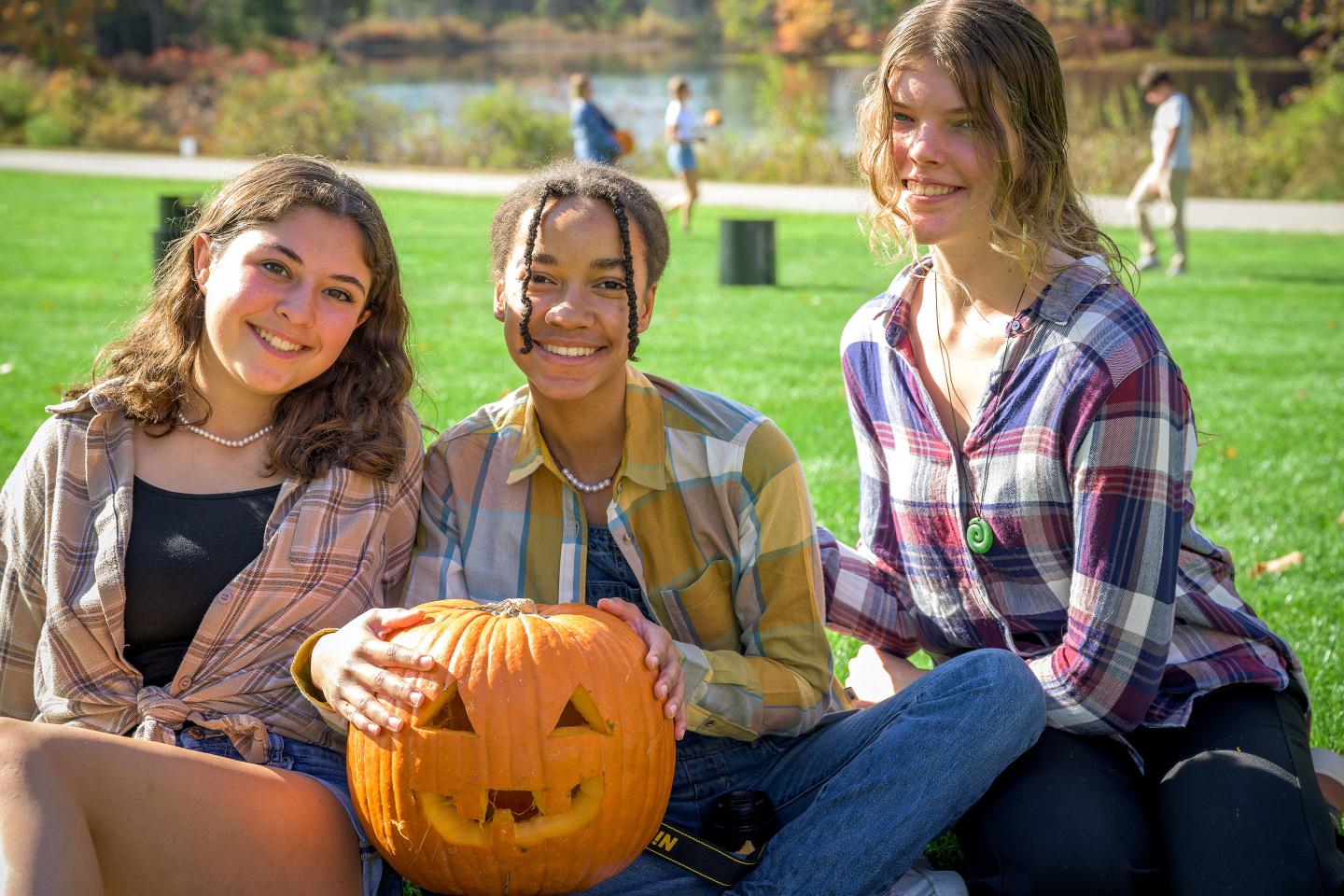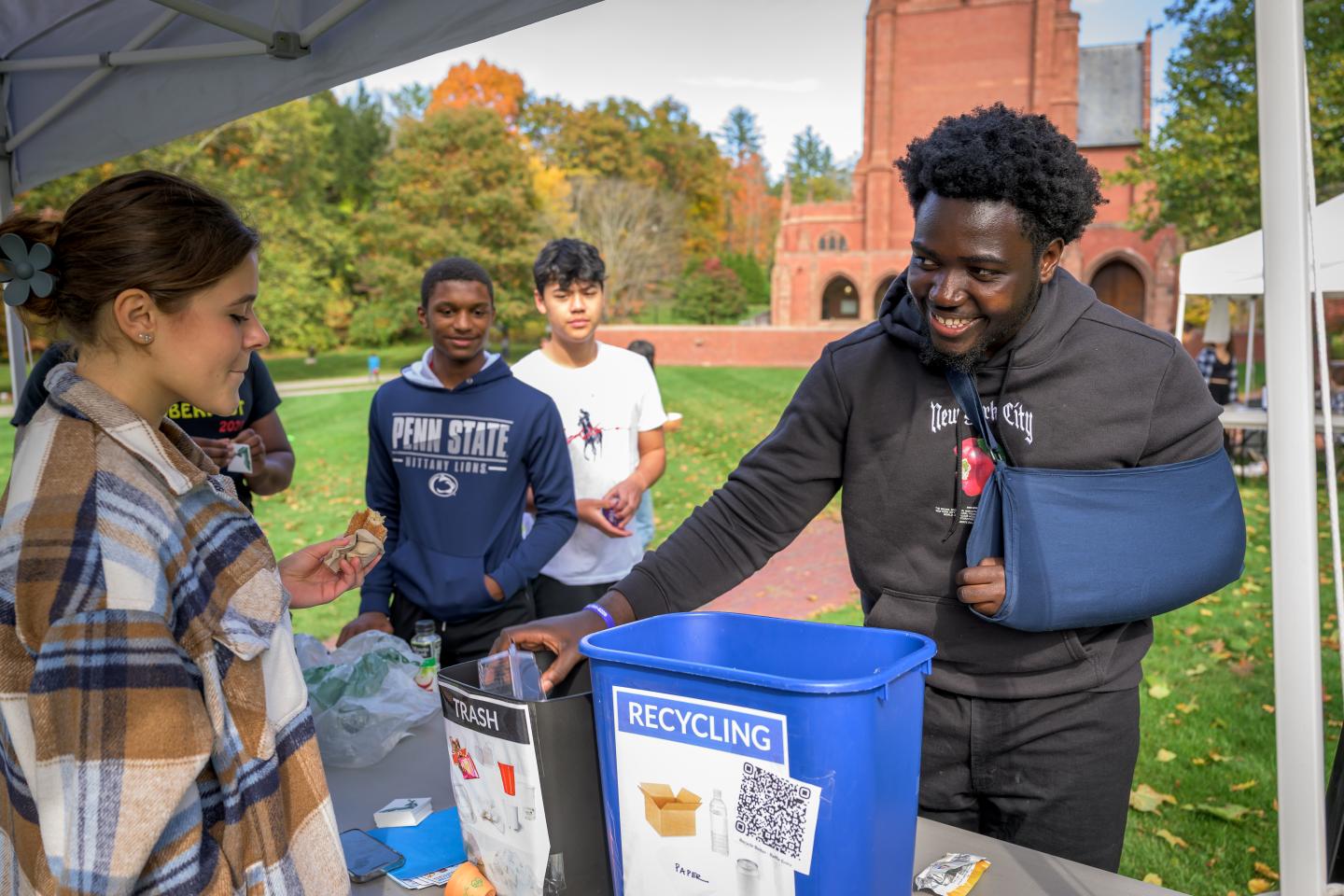 Closer to Millville, Eco-Action brings awareness to areas where there are opportunities to go green and proposes ways to decrease the School's carbon footprint; Bernhardt names gas-powered leaf blowers as an example of equipment in use at the School that could potentially be replaced with electric versions. Elsewhere on the grounds, Eco-Action is also meeting with the deans to discuss how the SPS central heating plant, built in 1927, could incorporate renewable energy.
At the School's recent Spring Visit Days for accepted students, Eco-Action hosted a game where visitors got to rank the impact of a variety of climate solutions — from recycling to solar panels to electric vehicles. "Everyone who played was so surprised by plant-rich diets being at the top," Bernhardt says of how an individual can make the biggest impact in lowering their own carbon footprint. The real takeaway of the game, however, was that all of these solutions are needed to address climate change.
So, what's something each member of the SPS community can do to improve the School's environmental impact and sustainability efforts? "Put less food on your plate!" says Bernhardt with enthusiasm.
Faculty adviser Babladelis notes that, on average, the School generates about 500 pounds of food waste per day. Much of that is composted and converted into energy — in 2022, in fact, the School was recognized by Casella Waste Systems with a Sustainability Leader Award for its Grind2Energy food-waste-capture system. At the same time, Bernhardt encourages her peers to simply get back in the food line if they eat everything on their plate rather than overload their plates the first time through with food they don't finish. As part of the group's Earth Day work in April, Eco-Action ran a program focused on food waste reduction.
Another thing we can all do, Bernhardt says, is to eat local: The School's dining service, she says, "puts a lot of effort into sourcing local foods in the Upper. Eat those things!" And don't rule out the vegan and vegetarian options — even if you're a carnivore.