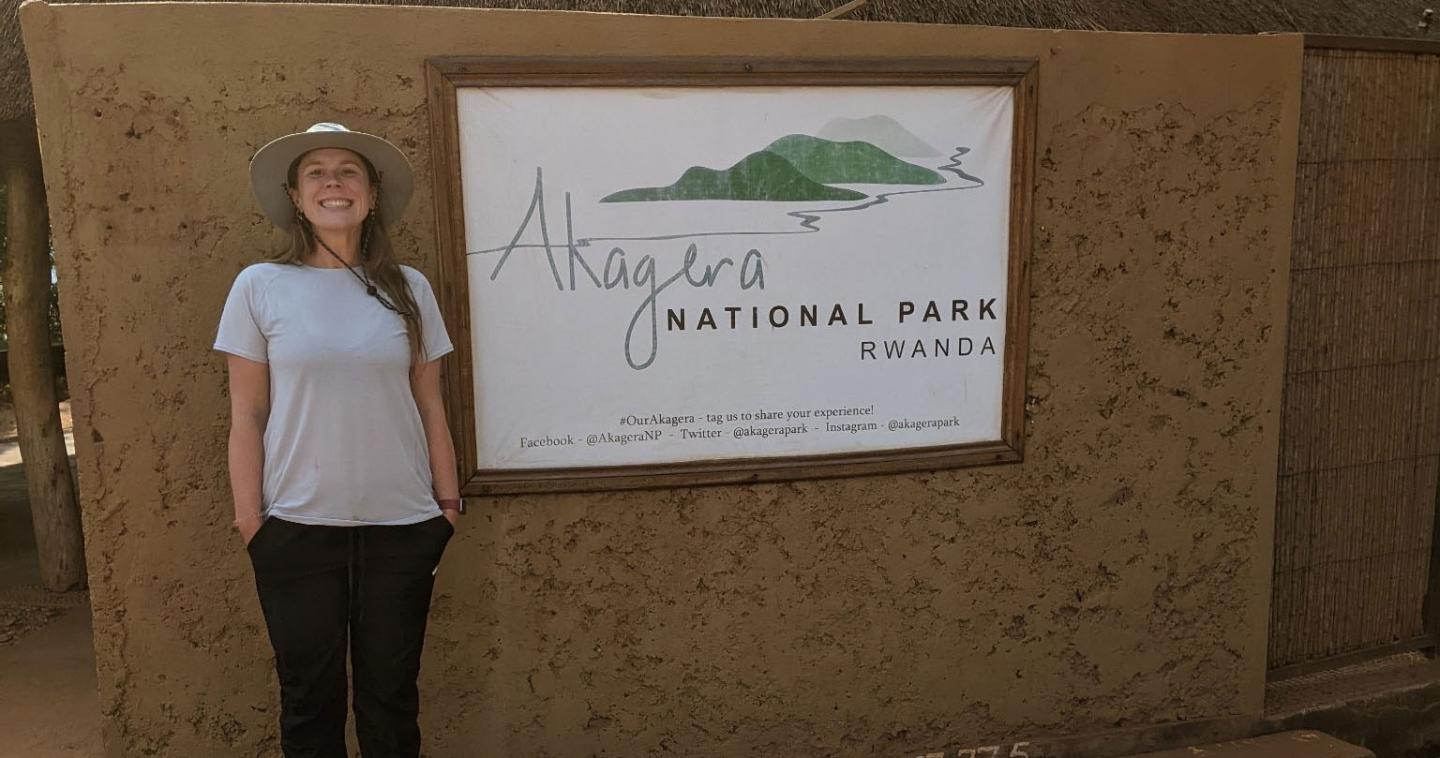 November 9, 2022
There was more than biology on the syllabus when Teacher of Science Sarah Boylan traveled to Rwanda this summer to spend a week at the all-girls boarding school SOLA.
BY IAN ALDRICH
Last February, Teacher of Science Sarah Boylan was reading through the weekly scheduling email that Michael Spencer, St. Paul's School's vice rector for faculty, sends out to staff every Friday morning, when she stopped in her tracks. In the professional development section one posting stood out: A call for experienced educators to teach for a week at a summer program in the Rwandan city of Kigali.
More than the location or the chance to travel to Africa for the first time, what piqued Boylan's interest was the host institution: The School of Leadership, Afghanistan (SOLA). A pioneering boarding school for Afghan girls, SOLA, which means "peace" in Pashto, was established in 2008, born from the determination of co-founder Shabana Basij-Rasikh, a Kabul native who started the school while an undergraduate at Middlebury College. Its beginnings were humble—four students and a rented house—but its recognition and impact quickly grew and by the late 2010s, SOLA became home to some 250 students, faculty and staff.
In late summer 2021, however, it also had become an obvious target of Afghanistan's new Taliban-led government. And so, near the end of August, Basij-Rasikh, backed with aid from the governments of Qatar, Rwanda, and the U.S., secretly led her students and personnel out of their country to a new home, a former hotel campus perched on a hilltop in the center of Kigali. 
Boylan, a 2013 Middlebury graduate whose time there had overlapped with Basij-Rasikh's, had closely followed both SOLA's growth and the tense events that had forced the school to relocate. For her, the chance to contribute to SOLA's next chapter in Rwanda was too important to pass up.     
"You read about what those girls had gone through just to get an education — it was both heartbreaking and inspiring," says Boylan, who directs St. Paul's Advanced Science & Engineering Program (ASEP). "This seemed like an incredible opportunity to give back and meet those students."
Which is how, on a late July morning, some six months after first reading about SOLA's summer program, Boylan, along with seven other private school teachers, landed in Kigali and stepped onto the grounds of the school's new campus. During her week at SOLA, Boylan taught a class on infectious disease that mixed in general biology lessons with a focus on COVID. A lot of the classwork drew on the kinds of teachings Boylan leads at St. Paul's, which was made possible, she says, by the strong science background SOLA had instilled in the students.
"It was really impressive," says Boylan. "In some cases they had a stronger background knowledge than some of my incoming St. Paul's students."
Boylan taught her course to seventh, eighth and ninth grade girls. Each of the three classes ran 50 minutes with an average of 14 students per session. The courses were spaced throughout the day and in the evenings faculty gathered for dinner, including on one night a traditional Afghani supper hosted by SOLA.
But while there was a certain uniformity to the schedule, the work required a level of nimbleness that's often not asked of Boylan at SPS. SOLA's lab materials, for example, were sparse. For one lab exercise, Boylan led the class in the extraction of DNA from a piece of fruit. But doing so required the use of rubbing alcohol, which the school was out of and a couple of neighboring pharmacies didn't carry.
"I ended up having to find some vodka because it was the only thing with a high enough alcohol content that I could get my hands on," says Boylan. "Then we needed a glass beaker or a measuring cup to measure out the liquid. Which they didn't have. Then I remembered I had a little travel container that I used to bring some mouthwash. Because I knew it held 3.2 ounces, we just worked out the math to figure out what we needed."
For Boylan, those extra steps merely augmented the science she was trying to teach — problems for her to solve even as her students tackled the lessons she had developed. They never hampered the class' ability to study a banana's DNA or understand the intricacies of how a rapid COVID test worked.
"I've brought that example back to my honors chem class because at the end of the day I was still able to do some cutting-edge science," says Boylan. "I want them to know that this unit conversion isn't irrelevant. Here I was in Rwanda, trying to make this happen and I didn't have the things I was used to having. There was nothing that would tell me how many milliliters there were. So, what do you do? How do you keep going?"
That ability to forge ahead has been the underpinning of SOLA's success. Still, when Boylan arrived in Rwanda she was curious to see how the students and staff felt about their homeland. Did they miss it? Did they hope to return? The answer to both those questions, she says, was an unequivocal yes.
"They all still love Afghanistan," says Boylan. "They all want to make their country better. They want to return and make an impact on their community."
Boylan returned to New Hampshire feeling the same way. She says the trip invigorated her own work and made her appreciate the opportunities employees and students have at a school like St. Paul's. And that the very simple act of going to school shouldn't be taken for granted.
"In education right now it's really easy to feel burned out," says Boylan, who has remained in close contact with the SOLA staff and has offered to advise on the building out of the school's science labs. "But doing something like this reminds you of the power of an education and how it can transform lives. And why we do our jobs."