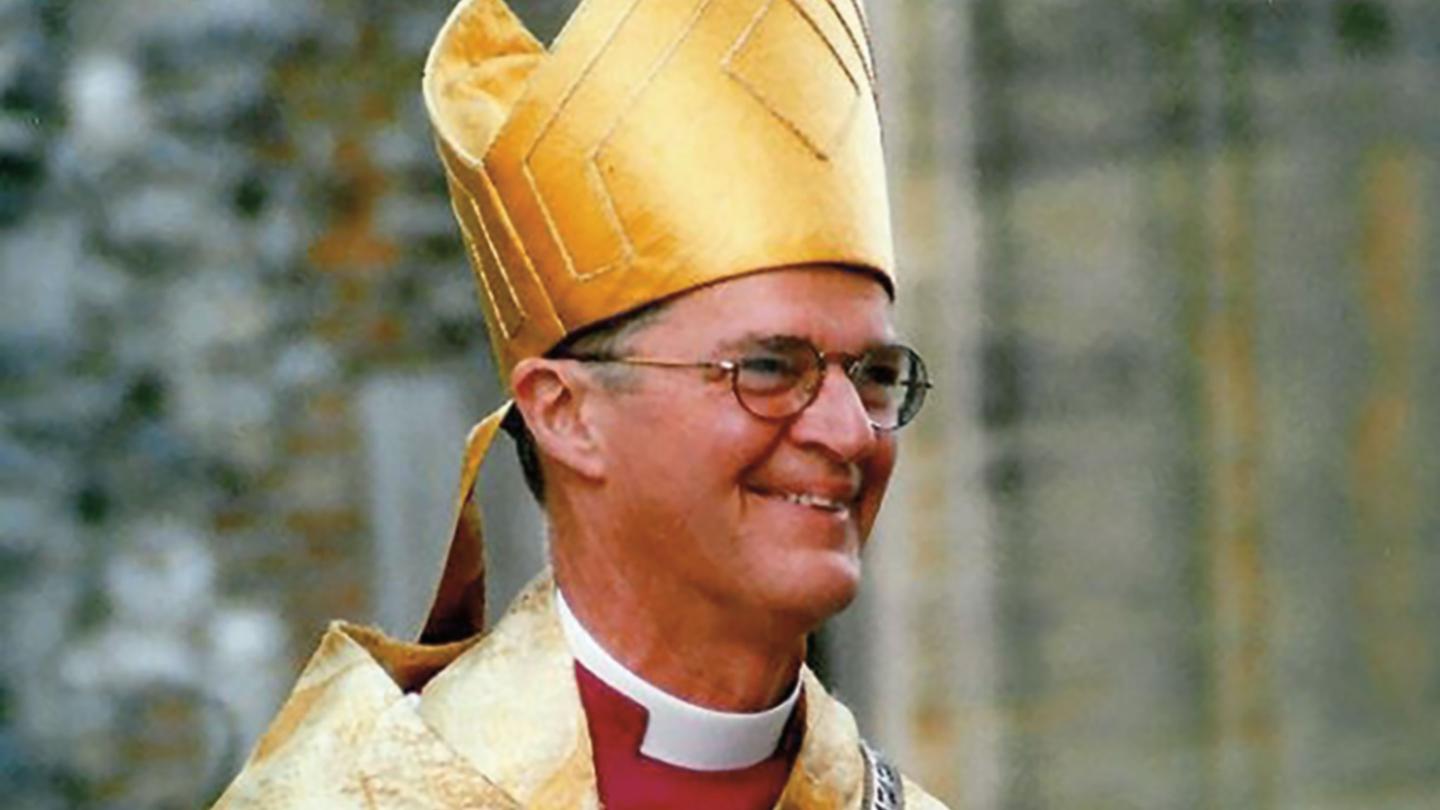 June 8, 2023
Remembering The Most Rev. Frank T. Griswold III '55, the 25th Presiding Bishop of the Episcopal Church.
BY IAN ALDRICH
In the fall of 1953, Yoshiaki Shimizu '55 arrived at St. Paul's School as a Fifth Former from his family home in Japan, just the third Japanese student to attend SPS through a recently launched exchange program with Seikei Junior High School in Tokyo. His arrival, less than a decade after the end of World War II, marked a profile of courage in the young man. Across the country, memories of the Pacific War were still fresh and at SPS many of Shimizu's new classmates gave him an indifferent shoulder.
One, however, did not.
Frank Tracy Griswold III '55 made an immediate point of befriending Shimizu. He showed him around SPS, asked him about his native country, and did his best to integrate him into campus life. Shimizu would eventually thrive in his new surroundings, putting him on a path to a long teaching career at Princeton University, where he established himself as a renowned scholar of Japanese art history. St. Paul's proved crucial in fostering Shimizu's early love of art, and Griswold proved crucial in making sure he felt welcome at his new school.
"He just paid attention to him in a way the rest of us didn't," classmate Jerry Miller '55 recalls. "He was being kind, one human being to another who didn't quite fit in yet. That really impressed me. Many of us were not what I would call the most forgiving or kindly people in the world. We were pretty snooty, to be honest. But Frank wasn't. He was never like that."
Griswold's impulse toward human kindness proved abundantly true over the course of his long life and trailblazing career with the Episcopal Church. Bishop Griswold, who served as Presiding Bishop, the leader of the Episcopal Church in the United States, from 1997-2006, died in Philadelphia on March 5. He was 85 and is survived by his wife of 58 years, the former Phoebe Wetzel, daughters Hannah Griswold McFarland '86 and Eliza Griswold '91, and three grandchildren.
Beloved for his gentle personality, deft sense of humor and limitless curiosity, Bishop Griswold used the same capacity for inclusiveness he'd demonstrated all those years ago at SPS to lead the Episcopal Church through one of its most turbulent periods as he championed the addition of women and gay priests into the fold.
Ordained in 1963, Bishop Griswold often played a crucial role in the Church's most pressing matters. He was a key voice in a revision of its main text, the Book of Common Prayer, in 1976, its first major revision since the 16th century's Protestant Reformation. Nine years later, then Rev. Griswold was appointed Bishop of Chicago, whose diocese did not include any women. Upon his departure in 1998 to become Presiding Bishop, 41 of the 146 diocese's priests were female. In 1994, he signed a statement declaring that sexual orientation is "morally neutral" and that "faithful, monogamous, committed" gay relationships should be honored.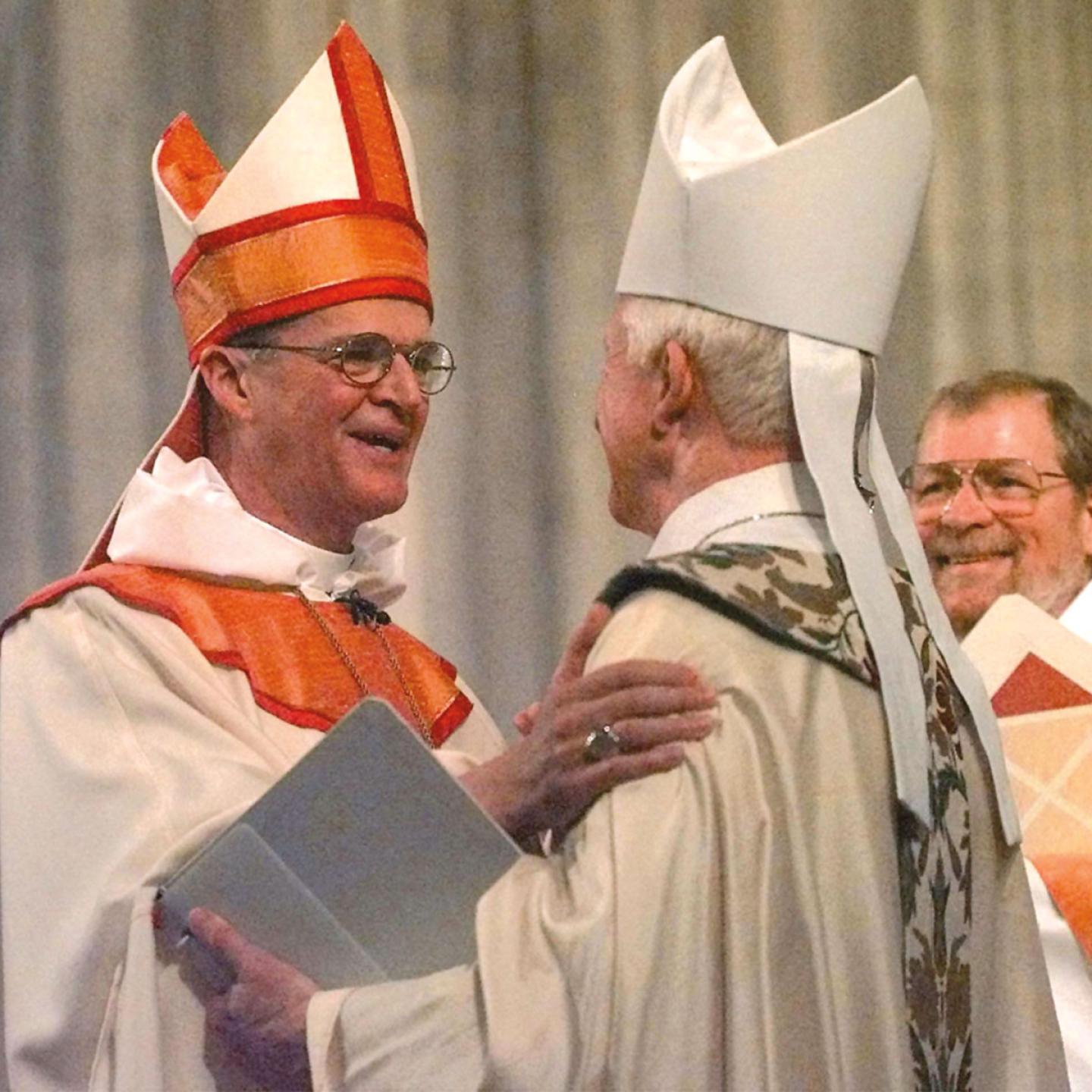 He really did believe in holding disparate realities and disparate points of view. That people could believe different things and live different ways. He wasn't big on right and wrong and passing judgment… He really was for everyone and he was just completely open-hearted. Whoever you were, whatever crisis you might be facing, he was completely present. He was rooting for you."
— Eliza Griswold '91, poet and Pulitzer Prize winning journalist
Even if it meant putting his own life in danger. In 2003, Bishop Griswold voted for the appointment of the Rev. V. Gene Robinson, an openly gay priest, as bishop of New Hampshire. The decision threatened the very unity of both the American church and tested its ties to Anglican communities in other parts of the world. But Bishop Griswold, who wore a bulletproof vest to the ordination, never wavered.
"My basic task is to keep as many people at the table as possible," he told PBS in 2004. "And to remind everyone though they have their own particular point of view there are others who have another point of view and they are equally members of the church loved by God, members of Christ's risen body and therefore must be taken with full seriousness. And it's in the tension often that the truth, whatever it may be, gets more fully revealed."
Bishop Griswold's work was steered in part by his own experience with otherness. The son of a dashing professional car racer, the future bishop struggled to connect to the world his dad revered. In that way, says Eliza, SPS was a life raft for her dad — a place where the School's Episcopal priests were "moral, kindly" father figures who embraced his preference for books over sports. And as Bishop Griswold later recalled, his reverence for these men eventually sounded his own call to the priesthood.
"There were seven priests on the faculty who took an interest in me," he told Fresh Air host Terry Gross in a 2006 interview. "And so I, in a very organic way, simply evolved into a person of faith. And by the end of my time at [SPS], it was clear to me that I wanted to be ordained. And this was supported by several of the clergy."
In his later years, Bishop Griswold, who was the author of several books, taught at seminaries and universities across the globe. But even as he receded from the spotlight of church leadership, his abilities to lead and counsel others never waned. The impact of that work, says Eliza, is still being felt.
"I don't think he understood how much his quiet solace that he provided to people, they hung on to," she says. Following his death, she adds, "so many people have said, 'your dad said this to me,' or 'your dad one time told me this.' I think for my whole family, it's been striking how many people feel like he helped really guide them in a time of real pain."