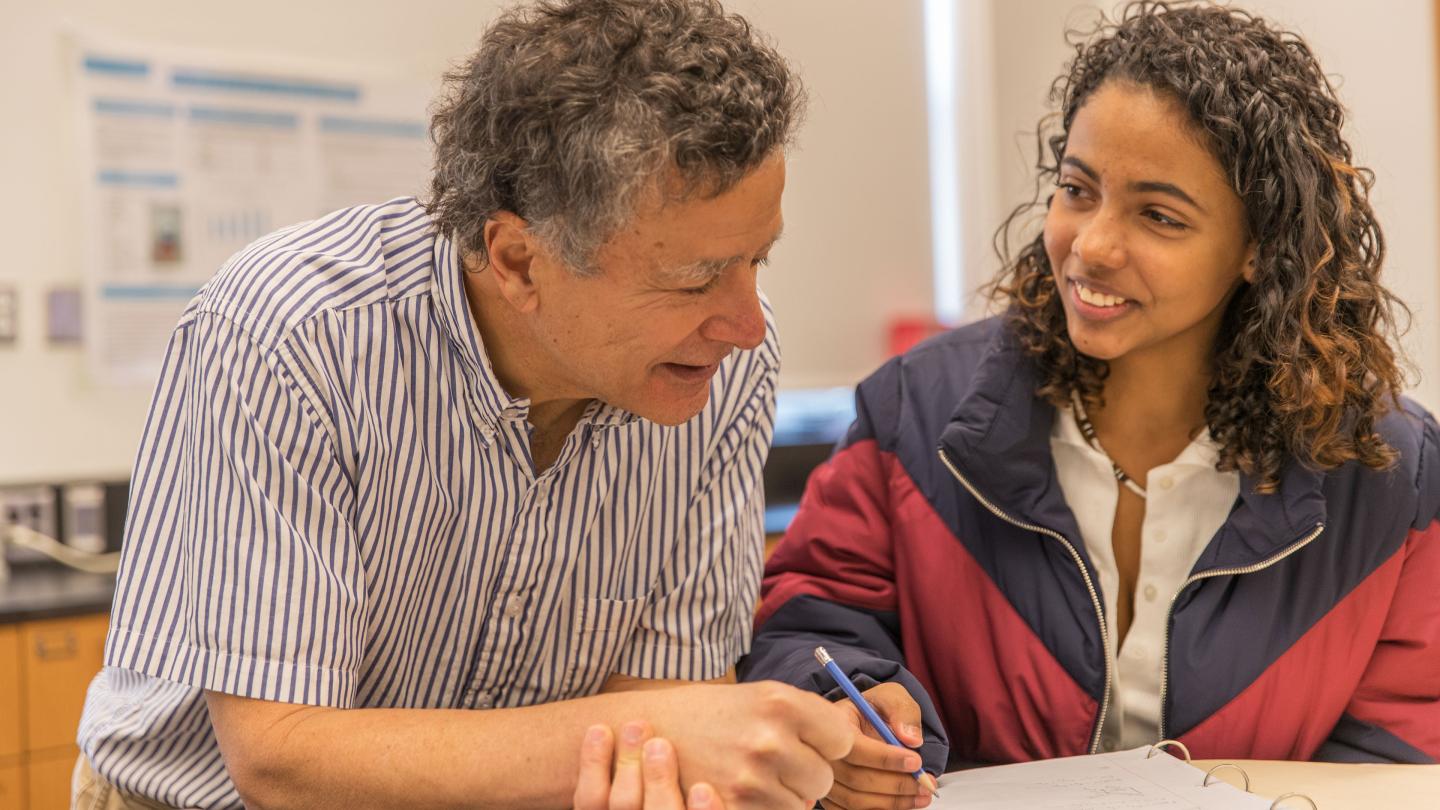 August 8, 2023
For 25 years, Science Teacher Rick Pacelli has brought balance and inspiration to his work with students and colleagues.
BY JANA F. BROWN
Gazing at the night sky has long been a form of meditation for Rick Pacelli. The idea of mindfulness is something the St. Paul's School science teacher also has tried to instill in his students during his 25 years at St. Paul's School.
"I start every one of my classes with a quick minute of meditation," says Pacelli, who holds the David E. Drinkwater '89 Chair in STEM. "I ask my students to try to use that minute to let go of all the other things that could distract them. It's a mission of mine to try to help as many students as I can incorporate meditation and mindfulness into their lives because I believe it's a skill that will help them forever."
During his long tenure at the School, Pacelli has been able to juggle many responsibilities by practicing his own mindfulness. Whether as a teacher, adviser, coach, colleague, spouse, parent or friend, Pacelli is present in every role. Trained as an engineer, he found an affinity for teaching while working as a church chaplain in Connecticut, where he became involved in educational programming. That discovery led to Pacelli's first independent school job: he taught physics, math and theology at Fairfield Prep while also holding an adjunct position teaching astronomy at Fairfield University.
In 1998, longtime SPS faculty member Walter Hawley was looking for someone to take over the School's astronomy program. Pacelli was eager to learn.
"I essentially came to St. Paul's and got a really good education from Walter about how to use astronomical equipment," Pacelli says. "I came in with the thought that this was the kind of place where I could finish my career."
Through the years, Pacelli has earned the respect of the School community for his thoughtful approach to his work and his dedication to his students. In addition to teaching core courses in physics and astronomy, Pacelli has taught many electives. He created the class In Tune with Nature with his close friend and late colleague Toby Brewster, an opportunity Pacelli called "one of the joys of my career." He also has co-taught The Science of Mindfulness and Meditation with colleague and Dean of Student Support Kate Daniels.
For many years, Pacelli has been integral to the SPS Chapel program as the School's verger. In that role, he is responsible for recruiting and coordinating student Chapel Wardens, who serve as community greeters at morning Chapel and at other special services throughout the year. Pacelli, too, is among the friendly faces in the Chapel, helping visitors find seats and often leading processions into the hallowed space.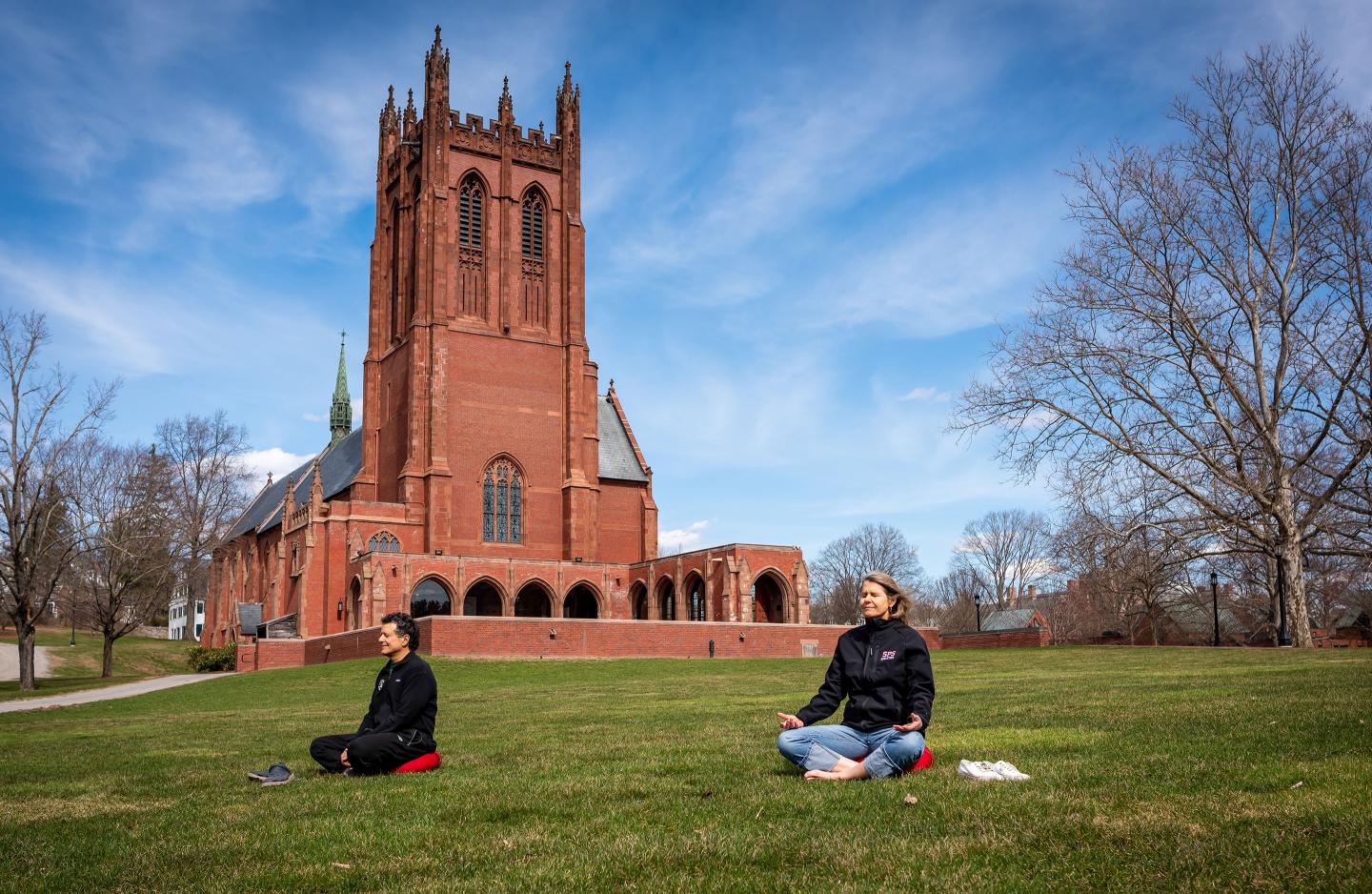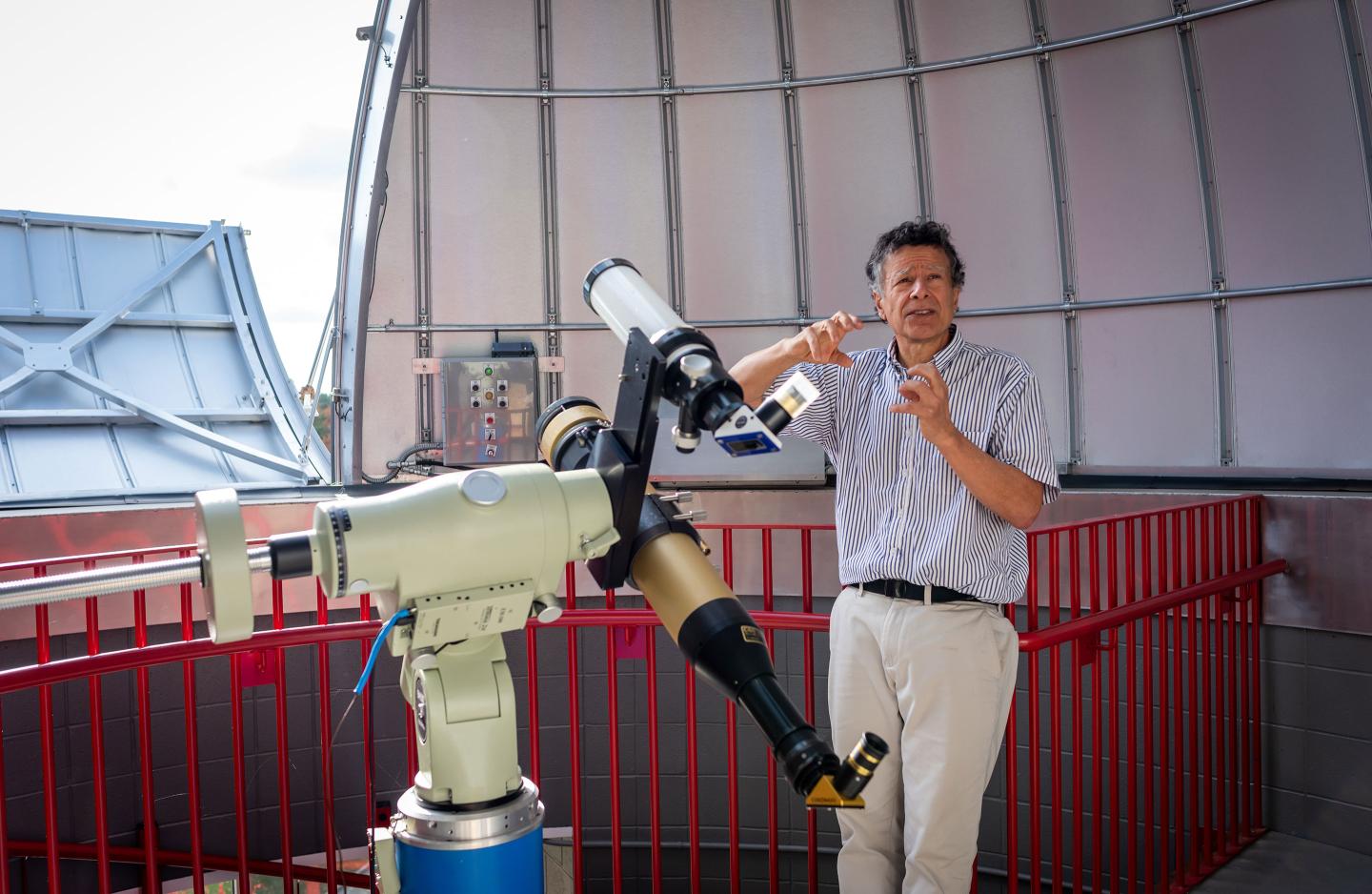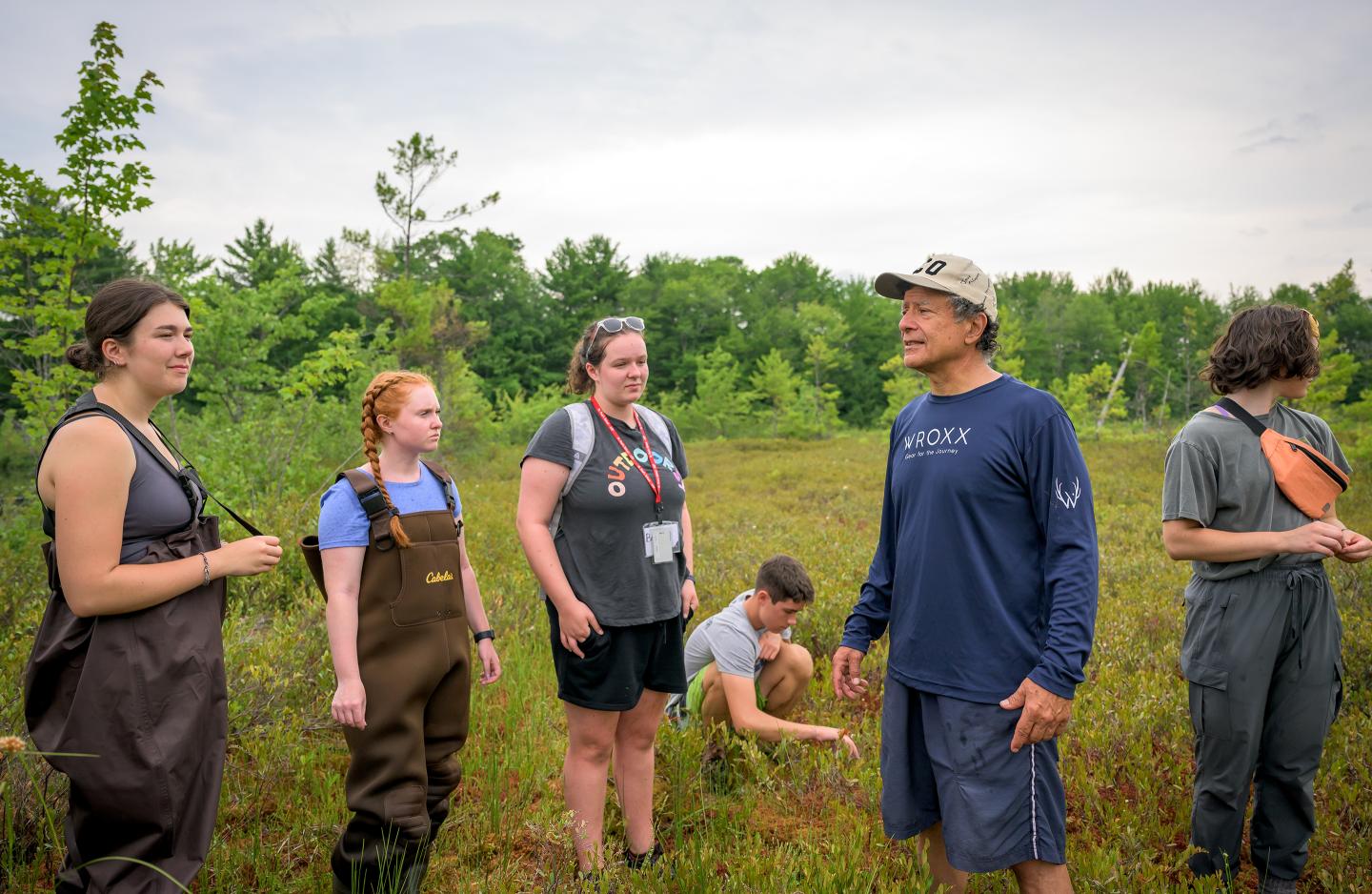 Fellow Science Teacher Theresa Gerardo-Gettens P'09,'11 says, "Rick's genuine concern and care for students and their well-being are unwavering." His reputation as a trusted adviser led one student to comment, "If you need advice and someone to listen, seek out Mr. P. He is full of deep wisdom and kindness." Grier Stockman '09 recalls Pacelli inviting her to stay with his family for the first few days of Christmas Break during her Sixth Form year so she could take the SAT in New Hampshire instead of back home in New Jersey. He even drove her to the test early in the morning during a snowstorm to make sure she got there safely.
Pacelli also has been a valued mentor to student-athletes, most recently as coach of the varsity softball team. He has twice (2006 and 2018) been a recipient of a Form of 1973 Mentor Fellowship, recognizing his "strong rapport with students and an outstanding ability to inspire and motivate them," and has made use of sabbaticals to become certified as a mindfulness instructor and to shadow astronomers at the Lowell Observatory in Flagstaff, Arizona. Additionally, Pacelli has found time to serve as a member of the Faculty Liaison Committee, to lead "meditation evenings" for faculty and staff as part of the School's professional development curriculum and to be an adviser to several student affinity groups, including the Angler's Club.
Aaron Bembenek '07 never had Pacelli as a teacher, but the two became close friends as a result of their mutual love of fishing. For years, they have bonded on annual fishing trips to northern New Hampshire, and Bembenek has come to appreciate Pacelli's exceptional kindness. He recalls a time when he stopped by Pacelli's house to find him in the front yard, cutting flowers for a student who was in the hospital.
"It's long been clear to me that I have a lot to learn from Rick," Bembenek shares, "but he's always treated me as an equal with something to offer, which is empowering, especially for a young person."
Pacelli is grateful for the years he's been able to share his own qualities, while learning from others within the SPS community. He credits his wife, Barbara, for supporting him through the many demands of boarding school life, saying, "I know I would not be the teacher I am without her." Those demands include more than a dozen summers teaching ecology and yoga and serving as the chaplain for the Advanced Studies Program, in which all three Pacelli children (Ben ASP '04, Alicia ASP '06 and Clare '13) have been involved as students and/or interns. The ASP, Pacelli says, is an extension of the relationship-building he has treasured at the School for the last 25 years.
"I love my colleagues," he says. "I have made some of the best friends of my life here. With the students, the most important thing is earning their trust and letting them know I am here to help them."