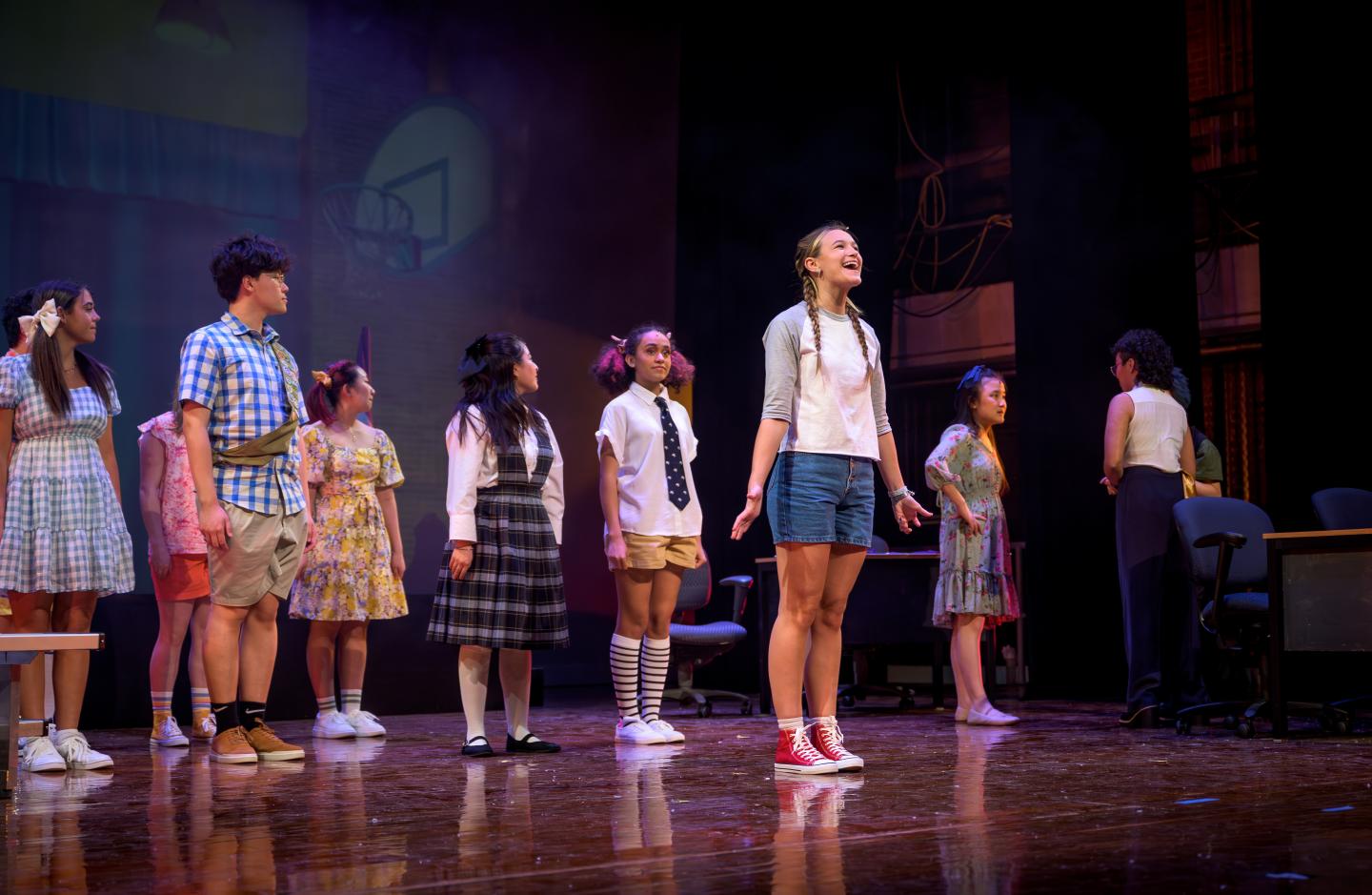 May 26, 2023
"The 25th Annual Putnam County Spelling Bee" is all the buzz
BY JACQUELINE PRIMO LEMMON
The St. Paul's School Theater Company provided the SPS community with a musical sendoff to the academic year with "The 25th Annual Putnam County Spelling Bee," held in Memorial Hall on Friday-Sunday, May 19-21. Comical song and dance numbers, a cheerful orchestral score, and impressive acting, set design and costuming came together to tell the story of a middle-school spelling bee and its lineup of young contestants.
"'Spelling Bee' is a testament to all the ways the theater company has grown this year," says theater company co-captain and "Bee" assistant director Mason Deas '24, who worked on the production alongside fellow assistant director Huizi "Blue" Han '24. "As the company that brought musicals back to SPS for the first time since 2015, everyone involved was very aware that we had a lot to live up to."
While the cast and crew included many students who were previously involved with the SPS Theater Company, others were new to theater at SPS' or even to theater completely. Nearly 30 students participated in the production, whether onstage or behind it. The show was the first SPS theater production to use a new tiered casting system, introduced by Director of Theater Kirsten McKinney this year, that allows students who have other afternoon commitments to still take part in smaller ensemble roles that only require a few evening rehearsals per week.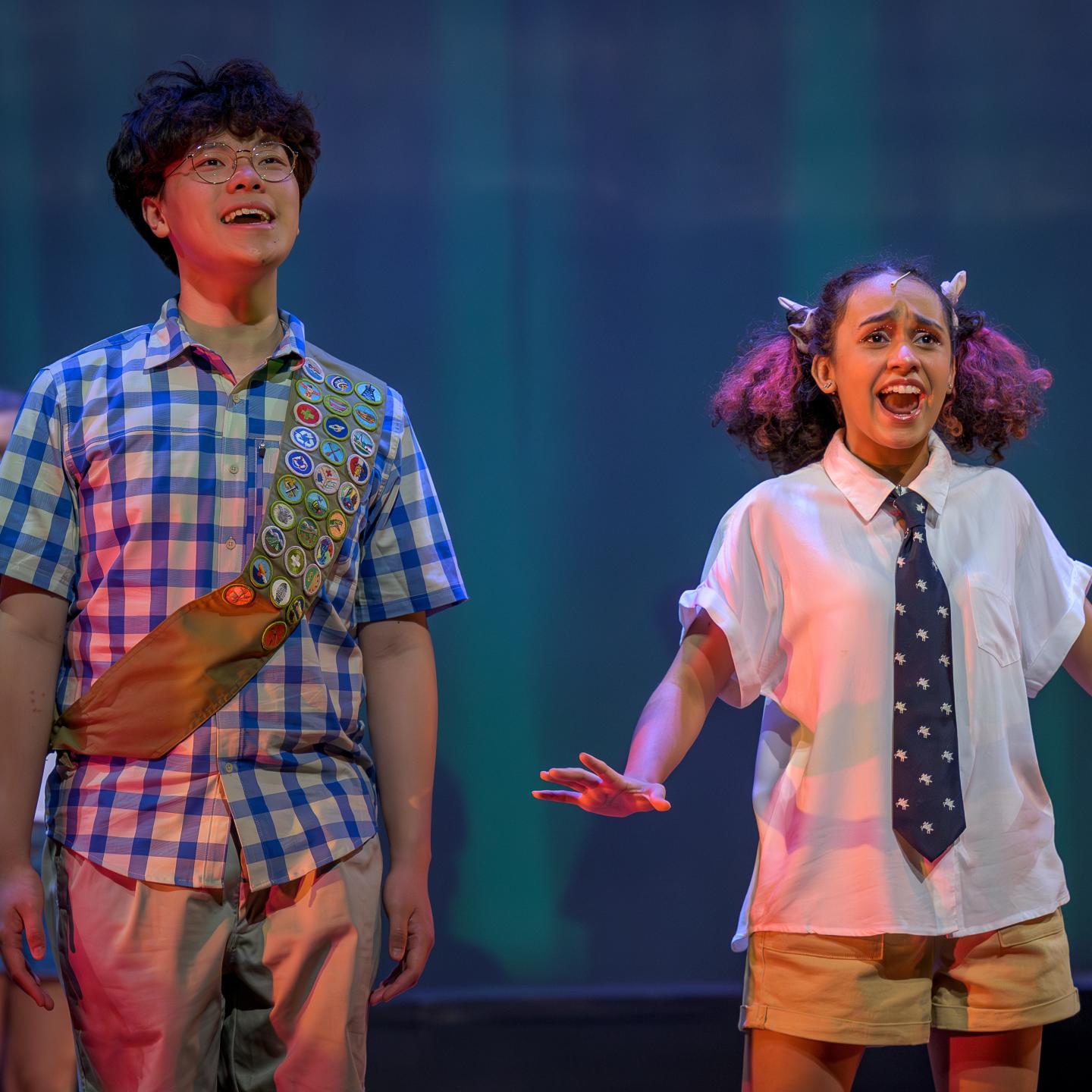 Producing a musical at SPS after about a seven-to-eight-year gap was an exhilarating yet challenging endeavor. The students involved worked incredibly hard to make this musical happen in a very short amount of rehearsal hours."
Kirsten McKinney, Director of Theater
The ensemble cast of six students joined the core cast of 12 onstage, including Deas and theater co-captain Gabriella Purvis '24, as well as captains Elizabeth Ramos '23 and Annabella Bernhardt '24 — who also served as assistant choreographer for the production. Notable vocals from Georgina Najar '26 and a memorable performance from Hyunjae "Henry" Cho '25 rounded out the show.
"In my position as an assistant director, I got to watch the cast develop into their roles and thrive artistically in ways I had never seen from them before. It was a gift to watch and to be a part of," Deas says.
Many members of the SPS faculty and staff were involved as well — including as onstage spelling bee contestants. McKinney says she is grateful to Rector Kathy Giles, the SPS administrative team and greater SPS community for their support and enthusiasm.