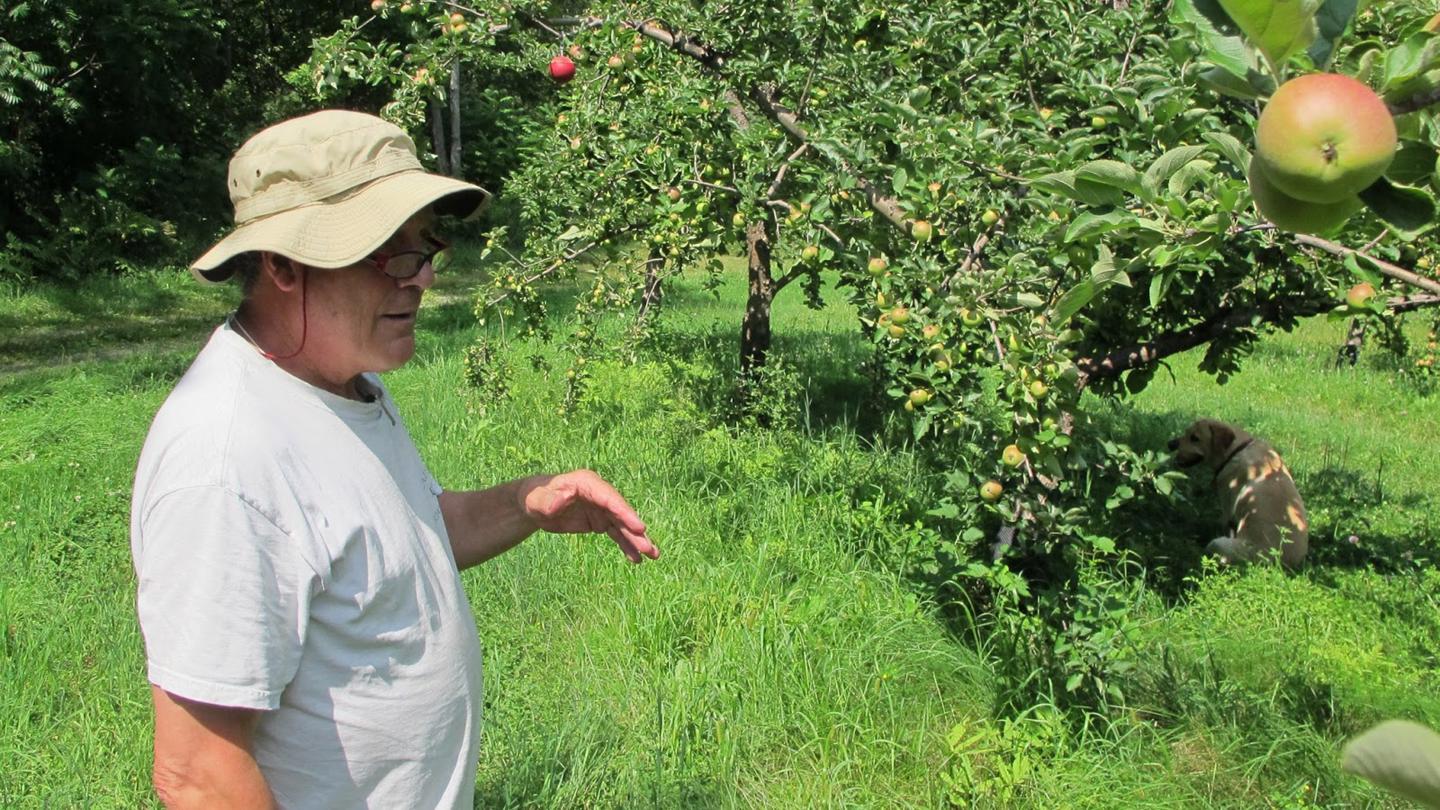 April 6, 2023
NH agricultural business owners Steve Wood ASP'71 and Nathan Merrill ASP'90 attended the ASP two decades apart — but took similar lessons from the experience.
Steve Wood studied German at the Advanced Studies Program in the summer of 1971. Though he admittedly has not had much use for the language in the ensuing 50 years, what he took away from that formative experience was much more valuable.
"Realizing that there were a lot of people around who were a lot smarter than I," Wood says, "and combining that with an intellectual and social awakening there, made the ASP one of the best things I ever did in life."
Though two decades separated their summers on SPS grounds, Wood shared much in common with Nathan Merrill, who studied Law and Government in 1990. Both men grew up surrounded by agriculture, and both left New Hampshire briefly to attend Ivy League schools — Harvard for Wood and Cornell for Merrill — before returning home to run their family businesses. Both also currently sit on the External Advisory Board for the New Hampshire Agricultural Experiment Station.
Today, Wood runs Lebanon-based Poverty Lane Orchards and its offshoot, Farnum Hill Ciders, which makes renowned hard cider. Merrill operates Stuart Farm in Stratham, a member of the Cabot Creamery cooperative that is one of the largest milk processors in New England. If you buy milk in the Greater Boston area, chances are some of it came from Stuart Farm.
As a high school student who already worked 60 hours a week at the orchard since age 13, Wood says he was "the least likely to return to Lebanon," after his high school graduation, but the pull of the orchard and land drew him back after his years in Cambridge and elsewhere. In 1979, Wood returned briefly to help his father negotiate a deal to put 820 acres of land into a public preserve. The plan beyond that was to sell the apple orchard, but instead Wood had an epiphany.
"It was a very simple one," he recalls, "but one day I was watching the sun go down, and I thought, 'This is what you do.'"
Wood bought the orchard outright in 1984 and continued to manage it as a grower, packer and shipper of McIntosh and Cortland apples. It was during visits to the UK to see his wife's family that Wood decided to experiment with growing English and French hard cider apple varieties in the Granite State. After planting trees to grow bittersweet apples such as Dabinett, Yarlington Mill, Médaille d'Or and Somerset Redstreak, Farnum Hill became the first commercial cider orchard in North America. Today, Wood and his wife, Louisa, are considered the "godparents of U.S. cider."
Beyond the orchard and cider, Wood is most proud of his conservation and stewardship efforts. Poverty Lane has been a driving force in the advancement of integrated pest management (IPM) in the Northeast, a knowledge-based approach to growing marketable crops with minimal ecological disruption.
In the 1980s, he helped found the New England Tree Fruit Growers' Council on the Environment. He also served for 15 years as a Lebanon city councilor, and is involved in agricultural, environmental, and forestry research. Wood told the Down to Earth podcast in 2021 that IPM "is a way of keeping creatures of all kinds from destroying the trees and their fruit while minimizing harm to the ecosystem."
Merrill, too, has devoted his life to the land in the form of his family's 270-acre dairy farm, where the 200 cows are milked daily at dawn and dusk — and that's just the beginning of the operation. Unlike Wood, who was uncertain of his future when he attended the ASP, Merrill always wanted to run Stuart Farm one day. As a boy, he "couldn't wait to get home from school so I could go down to the barn and help my dad." He gradually learned the skills needed to work the farm, from mowing lawns to milking cows to driving the tractors. Even though agriculture was embedded deep in his blood, he credits his time at the ASP for helping him see beyond the farm life.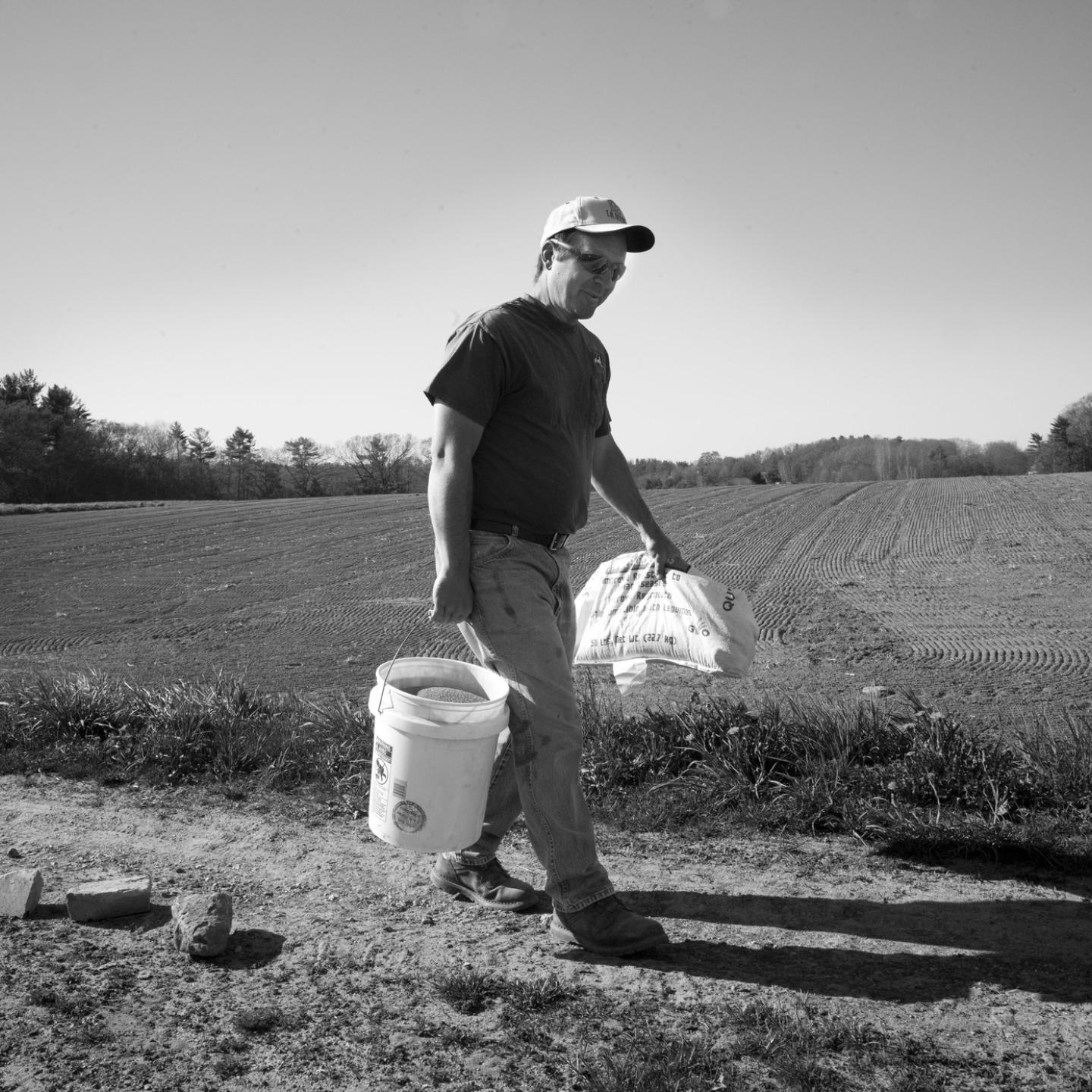 It was transformative socially in the sense of having a new peer group of kids who were more like me than what I had experienced in high school. We all embraced the living and learning environment that the ASP offered us."
Nathan Merrill ASP'90
The experience helped build his self-confidence, and pushed him to apply early to Cornell, where he majored in agricultural economics and business management. By that point, Merrill already had mostly mastered the hands-on working end of Stuart Farm and wanted to know how to steward the land through financial planning and learn the economics of dairy farming.
Merrill's mother, Lorraine — the only one of the Stuart children in her generation who settled on the farm in Stratham — served for a decade as the New Hampshire commissioner of agriculture, markets and food. Following in his family footsteps, Merrill has held a number of leadership roles in the dairy farming industry and beyond. He currently chairs the heritage commission in Stratham, previously led the town's conservation bond committee, and served on its budget committee. He also serves on the state of New Hampshire's historic barns committee.
"Civic involvement is definitely part of our DNA," Merrill says.
In 2003, Stuart Farm was recognized nationally when it was named Stewards of the Land by American Farmland Trust, the organization's highest honor. A decade later, in 2012, Stuart Farm reached out to the Nature Conservancy for help in acquiring a conservation easement on the former Ath-Mor Farm in nearby Lee to make it affordable enough for them to purchase. This accomplishment facilitated an expansion of Stuart's dairy operations, and ensured that the land, once a viable prospect for residential development, would remain unchanged.
That move followed a pattern of conservation-minded decisions over the years. The Stuart-Merrill family has long held a reputation for being environmentally conscious. Merrill's grandparents and great-aunt sold a conservation easement on the farm in 1980, the first year New Hampshire offered a land conservation program. That effort made Stuart Farm one of the first agricultural enterprises ever to be conserved by the state. It also served as retribution for a formative event in the late 1950s, when family farm — then located in Littleton, Massachusetts — was taken over by eminent domain as the Commonwealth was building Interstate 495.
"That was a momentous occasion and something they were all very proud of, that the farm would not turn into a highway or a row of houses," Merrill says, noting that the Stratham farm sits at the at the edge of the Great Bay estuary. "My mother always said it was the experience of losing the farm in Massachusetts that made them so determined to permanently protect this farm."