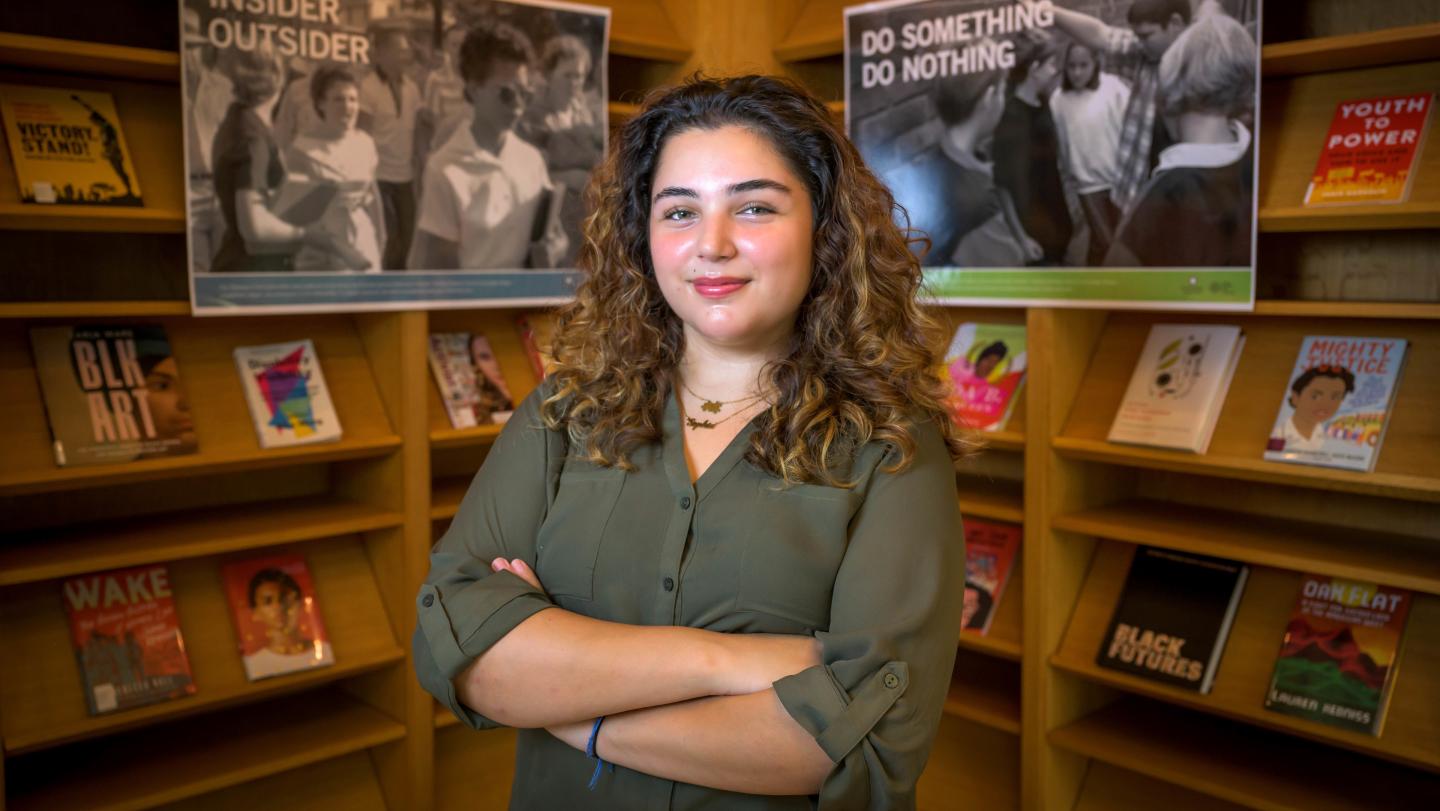 September 15, 2023
Sophia Carranza '24 turns advocacy into action in the NextGen Latino Leadership Program.
BY JACQUELINE PRIMO LEMMON
Sophia Carranza '24 has a heart for service, a track record of engagement both at St. Paul's School and in her home community, and an interest in the intersection of psychology and criminal justice.
A Sixth Former, she's senior head of the Latinx Society affinity group, for which she served as junior head during her Fifth Form year, and is starting in on her second year as a youth mentor with the Friends Program in Concord. She's also an officer for MISH, the School's student philanthropic and service organization, and a 2022 recipient of a Sokoloff grant, a program funded by Kiril Sokoloff '65 that funds students' independent service projects — Carranza used hers to teach First Aid, CPR and how to use an AED to Peruvian food kitchen volunteers, who provide both food and medical care to their communities. During the summer, she put her passion for advocacy in action as an attendee at the NextGen Latino Leadership Program with the Congressional Hispanic Caucus Institute in Washington, D.C. Her goal for the all-expenses-paid leadership experience for Latino high school students was to learn how to advocate for change at the government level to expand access to mental health services for children, primarily those in underprivileged communities.
"Going to a school like SPS and seeing the resources that exist, like counselors and people who are there to be advocates for you — I saw how that is lacking in my community and my public school," Carranza says. A recipient of the Ross Scholarship, one of the School's regional scholarships offered to outstanding students from particular U.S. geographic areas, Carranza explains that while her hometown public school does its best to support the mental health of its students, a lack of resources means some children don't have the outlets and support they need during these key developmental years. She's seen firsthand how a lack of mental health services can lead vulnerable youth to make poor choices — and she wants to play a role in addressing the issue.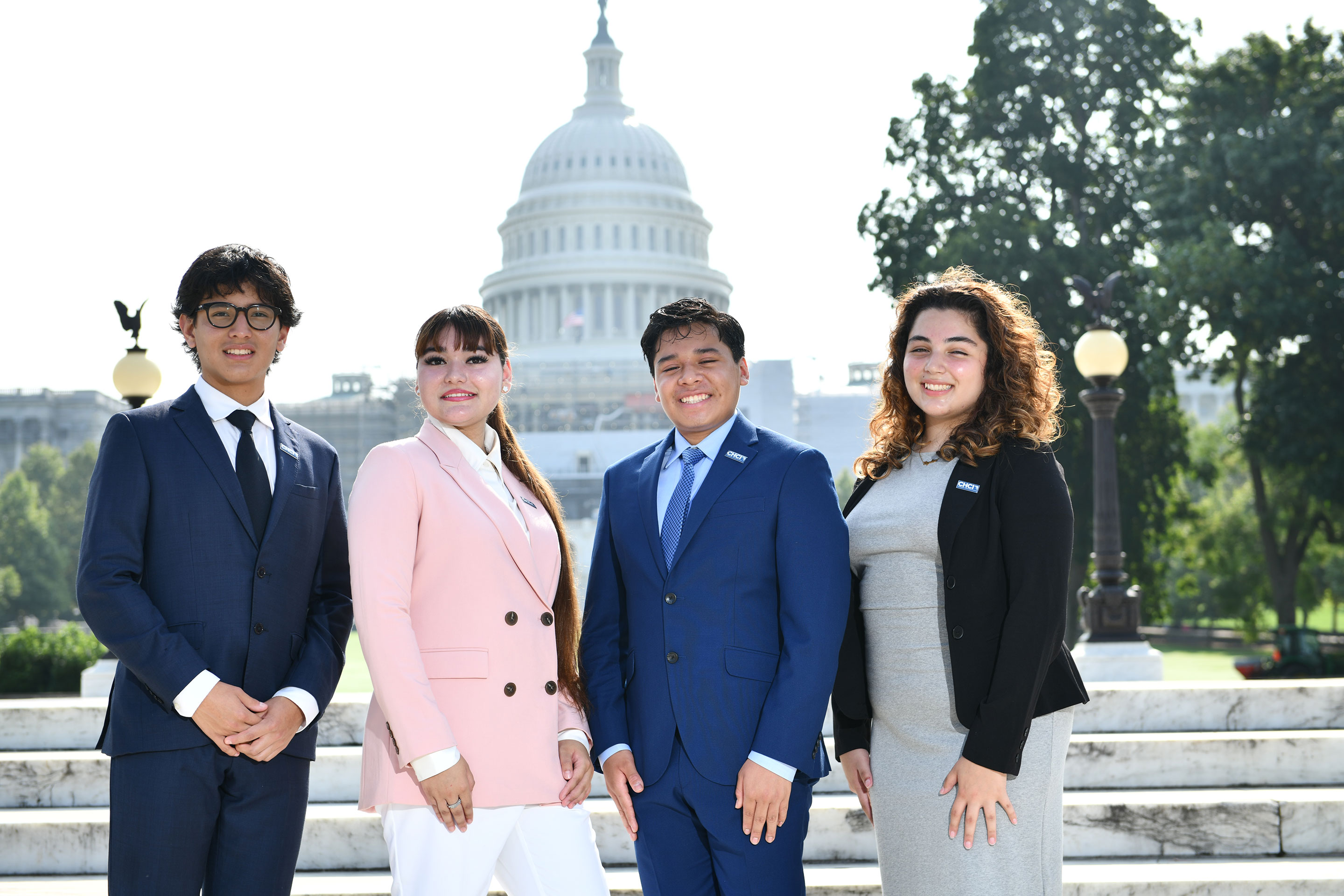 As a NextGen participant, Carranza spent a week in Washington, D.C., meeting Latino leaders — including U.S. Rep. Alexandria Ocasio-Cortez and other women of color — visiting historic sites and museums, and getting an up-close look at how the U.S. federal government works on a day-to-day basis. Students in the program come away with a greater understanding of how they can be leaders of change, and Carranza is no exception.
During her week in D.C., she had the opportunity to meet the district representative from her home state. "I got to advocate a lot for mental health, which was really important in his campaign as well," she says, adding that the program emphasized the importance of networking in government work. She learned that if you have a solid plan or strategy to address an issue, "You'll be surprised at the people who are actually willing to listen to you."
As she starts her Sixth Form year at SPS, Carranza says her experience with the NextGen program has only reinforced her interest in community service. "I feel much less afraid," she says, explaining that prior to attending the program, "I would feel like a problem was too big to address or work on by myself." By preparing herself and presenting herself and her ideas clearly, she says, she knows she can make a difference and motivate others to take on causes with her.
"Stop saying, 'I'm too young to do this,'" Carranza adds. "You should not be the person to stop you."