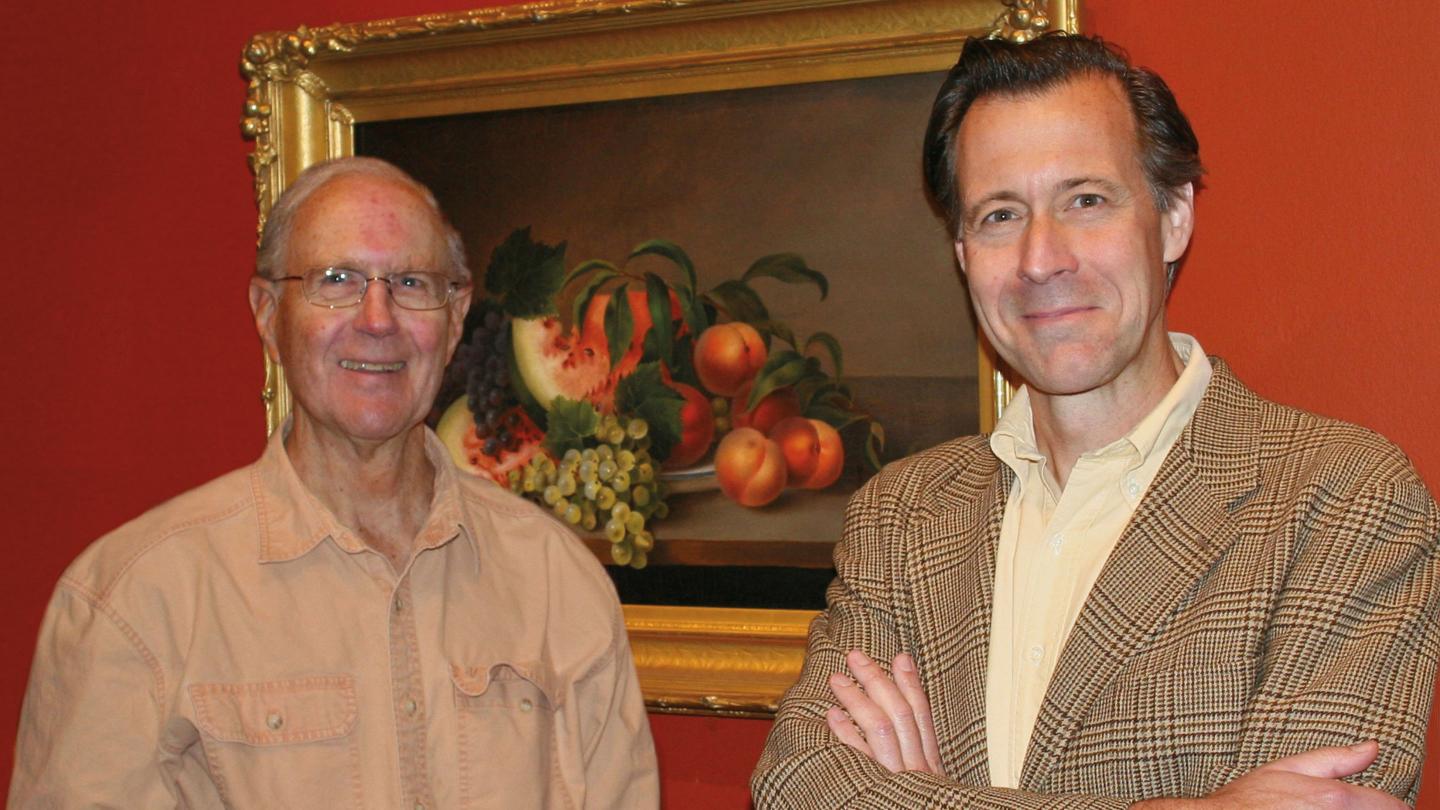 November 2, 2022
Curator Karl Kusserow '81 harnesses the power of art.
BY IAN ALDRICH
In October 2018, a new traveling exhibit opened at Princeton University that told the story of America's evolving relationship with the natural world.
Among other artifacts, "Nature's Nation: American Art and Environment" showcased more than 120 sculptures, paintings, photographs, and videos, and its narrative spanned a range of voices and perspectives, from early colonists to Native Americans to late 20th century environmental activists.
Lauded for its ambition, the show's exacting details were the product of more than 10 years of work, much of it at the hands of co-curator Karl Kusserow '81, Princeton Art Museum's John Wilmerding Curator of American Art. For the 59-year-old art historian, the exhibit — which would go on to have temporary residencies at the Peabody Essex Museum in Salem, Massachusetts, and Crystal Bridges Museum of American Art in Bentonville, Arkansas — also served to subtly showcase Kusserow's own approach to his field.
"Art and art history are card-carrying members of the humanities and, as the name implies, it's very oriented toward the human perception of things," says Kusserow, who is also associate faculty at Princeton's High Meadows Environmental Institute and a lecturer in the Department of Art and Archaeology. "Most of my work has been about trying to unsettle that a little bit; to try to see things from other perspectives, or at least pay credence to the reality of the existence of all kinds of other types of life and other priorities that we haven't been very good about considering."
Raised in Vermont, Kusserow arrived at St. Paul's School as a Third Former in the fall of 1977, still very much living in the shadow of his father's unexpected death just two years before. For a time, Kusserow thought he might follow his late father into medicine and become a doctor, but a class called Origins of the West piqued his interest in culture and history. Then, a nearly yearlong trip around the world following his graduation from SPS captured it even more. Kusserow studied art history at Wesleyan and earned his Ph.D. in the field from Yale. In 2006, he landed at Princeton, where he worked closely with John Wilmerding '56, a pioneering curator and professor of art.
"Objects, even more than text, speak to you in a very immediate way," Kusserow says. "An object is right there, right in front of you, and you can get an important window into the past by virtue of the objects that have survived it."
Over the last decade-and-a-half, Kusserow's work has waded into the dynamics of American power while also drawing on his own deep interests in the human impact on the environment and climate change. His exhibitions have included the 2013 show "Picturing Power: Portraiture and its Uses in the New York Chamber of Commerce," and he's edited several publications, perhaps most notably last year's Picture Ecology: Art and Ecotourism in Planetary Perspective.
To believe, however, that Kusserow's work is just about the past misses the point of what he does or what is possible in his field. There's a moral and directional point behind his books and exhibits. Only by fleshing out a more complete history, he argues, can we truly find a stable path to the future.
"Art has the power to help us sort through really important issues and concerns," says Kusserow, who is working on a new traveling exhibit, "Object Lessons in American Art," as well as a new book of his lectures. Both will debut in early 2023. "What I'm trying to do is not just history as history, but as a means for understanding where we currently are and how we can use that understanding to better position ourselves going forward."