New Points of View
For Blessing Ajayi '22, the reason to come to SPS was simple: take advantage of opportunities not available at home.
BY KRISTIN DUISBERG
Blessing Ajayi's first impression of St. Paul's School could have been a negative one — arriving in a blizzard after a series of "nerve-wracking" interviews at other independent schools, she and her mother got turned around a couple of times before they finally found Sheldon. But the more the Sixth Former from Newark, New Jersey, heard from the Admission staff about SPS, the more readily she saw herself becoming part of the community. "I started to learn about everything they had here — orchestra, languages, all of these clubs I was interested in — and started to get really excited," she recalls. By the time she left the grounds, SPS was her first choice for high school.
The middle of three children — she has an older brother and a younger sister — Ajayi is the only one to attend boarding school. Among the appeals of SPS was the opportunity to study languages that weren't offered at her local high school: She takes both German and Latin and at one point considered adding Greek so she could participate in the School's Classical Honors Program. "I love the differences and the similarities of the two languages," she explains. "While they have different roots — Latin is proto-Indo-European, and German is Germanic —they have nearly identical grammar rules, which I find really interesting. So I can learn this tense or this subjunctive in Latin, for example, and apply it to what I'm learning in German."
SPS also has given Ajayi the chance to continue her study of violin, an instrument she picked up in elementary school. A four-year member of the School orchestra who "loves" performing for the SPS community, she's also been involved in theatre since her Fourth Form fall and had two roles in the 2021 Fall Term play "Blue Stockings." Before COVID-19 disrupted the interscholastic sports schedule, she competed in throwing events as a member of the outdoor track team. Ajayi also is one of the heads of Onyx, the school affinity group for students who identify as Black, African American, or of African heritage and has served since last spring as an Ohrstrom Library proctor.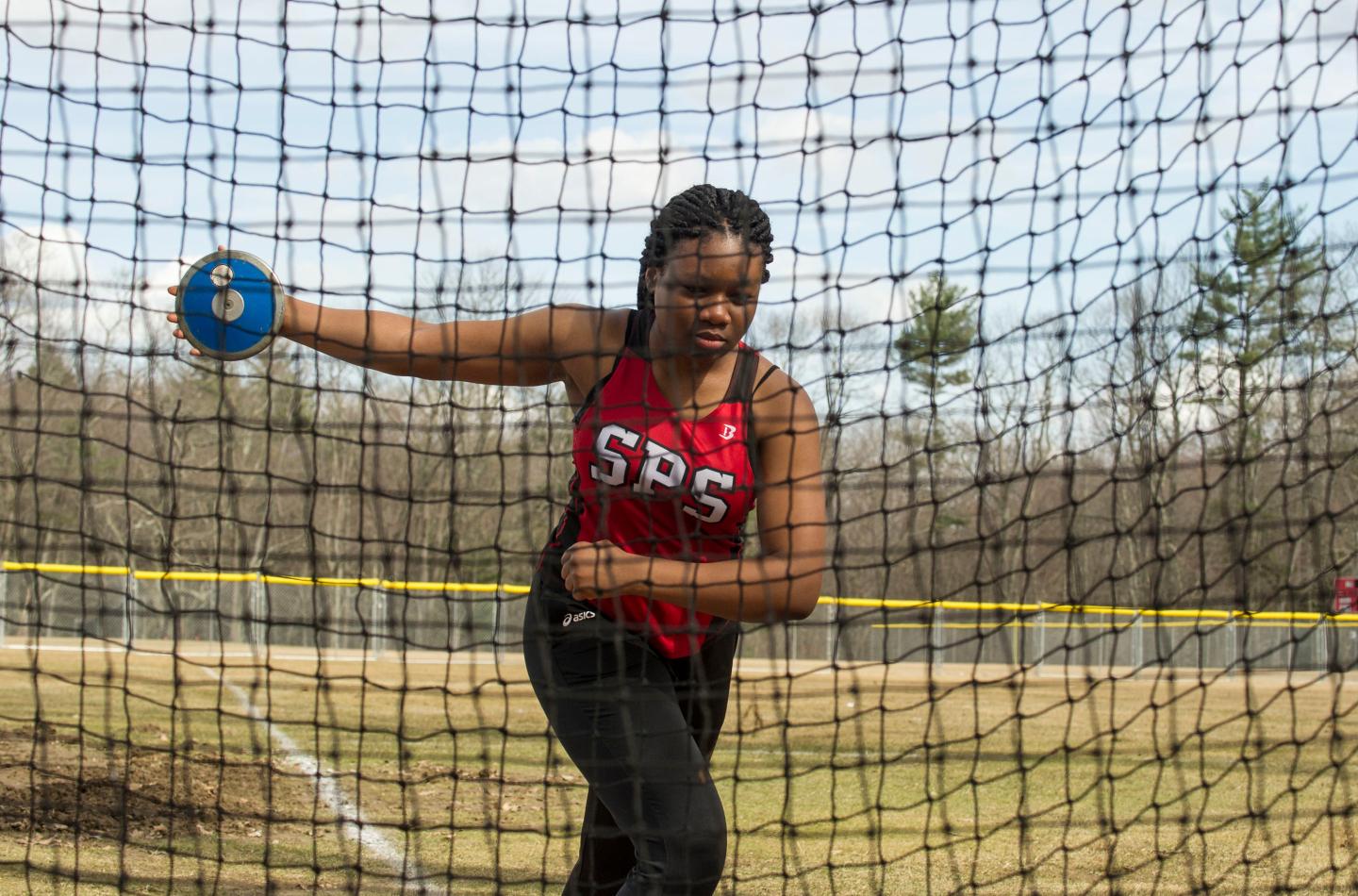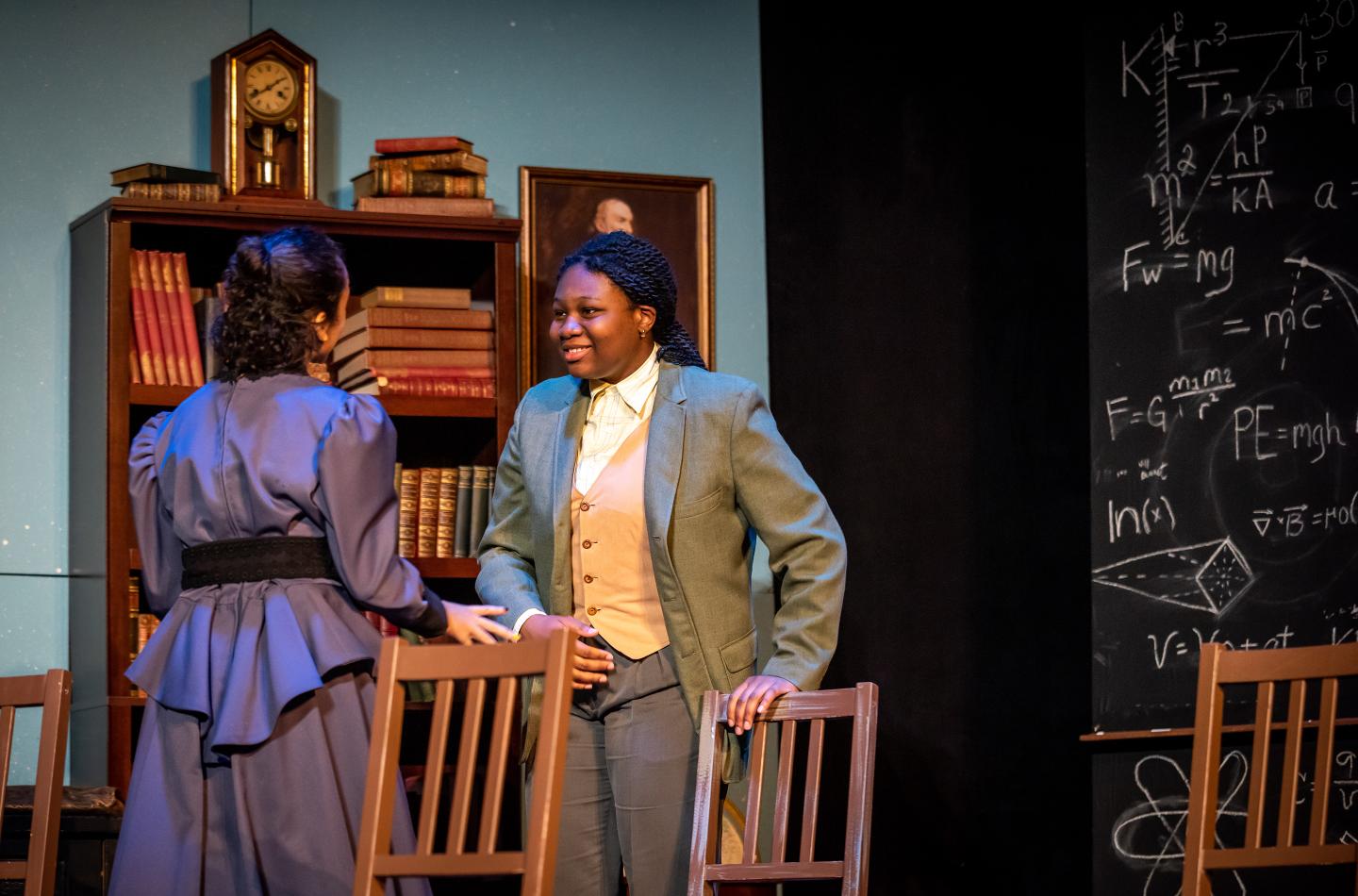 "The library is definitely one of the things I'll miss most when I leave St. Paul's," she says. Her weekly shift involves shelving books, helping her fellow students check out study carrels for quiet work time — and previewing new book titles as they come in. "There's such serenity there, and on the campus as a whole, really. Even when it's quiet, even in the middle of winter."
For all her involvement with languages — eager to supplement her knowledge of ancient history and mythology, she picked up Latin after joining Certamen, the classics-focused quiz bowl team — Ajayi sees her academic future in the sciences. She counts Teacher of Biology Dr. Theresa Gerardo-Gettens' Human Anatomy and Physiology class as one of her all-time favorites, and sees herself majoring in biology, possibly with an eye toward a career in medicine or dentistry, but possibly also on a research track.
"I wish I had time to take more sciences here before I graduate," she says, noting that the sheer number of options the School offers makes it impossible to take every course that appeals to her. "There's so many things I wish I had time to do."
One thing Ajayi does plan to find time for? "I do want to go to the top of the Chapel, and the top of the library — I heard there's a door that goes out to the roof," she says. Yet another point of view on a school that's changed her perspective more than she could have imagined during that first snowy visit to the grounds.