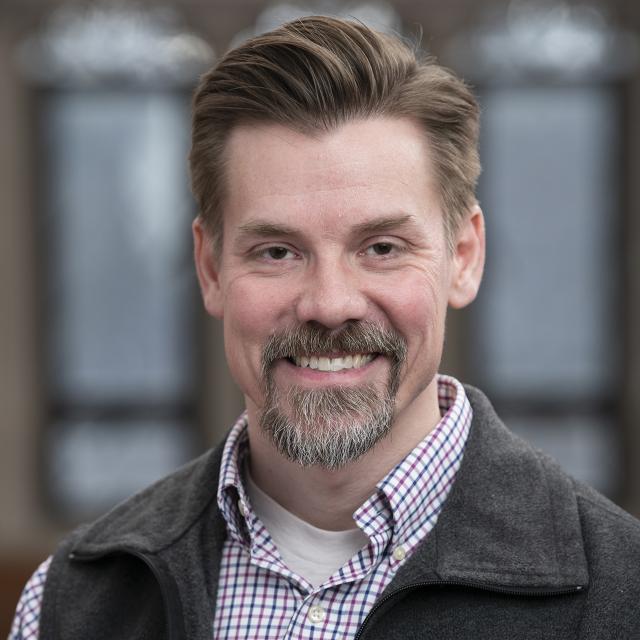 Education
Brigham Young University; University of Vermont; Lesley University, M.F.A.
Hobbies/Interests
Drawing, fencing, and gaming
Brian Schroyer joined the St. Paul's School teaching faculty in 1999. Mr. Schroyer oversees the development and implementation of the foundation-level curriculum for the Fine Arts department and teaches courses in drawing, ceramics, and web design.

Mr. Schroyer's own artwork consists of drawings and paintings with an emphasis on portraiture. He studied studio art at Brigham Young University, art education at the University of Vermont, and received a Master's at Lesley University in Cambridge, Mass.

Mr. Schroyer has coached crew, soccer, alpine skiing, hockey, volleyball, rock climbing, and wrestling since arriving at SPS. He has also participated in two summer-long cross-country bicycle trips with students, from the coast of Washington to the coast of Maine.

Mr. Schroyer is married and has three children.