Within 200 yards of the School's entrance, future SPS students and their family members will be welcomed at the new Fleischner Family Admissions Center when it opens in early 2025. This 16,000-square-foot building will provide a modern and warm entrypoint as prospective SPS families begin their journey through Millville. Situated with expansive views of the athletic fields, adjacent to the academic quad, and purposefully built to reflect the School's mission and guiding principles, the new sustainably-designed Admissions Center will create an immediate sense of belonging for visitors and community members alike. Its construction enables Sheldon Library — current home of the Admissions Office — to return to its original purpose as a vibrant resource  for community and student life. Construction will begin in the summer of 2023.
The St. Paul's School community is grateful to the Fleischner family and other current and future lead donors for their support in reimagining Sheldon Library's purpose and elevating the admissions experience for future generations of SPS students.
"This project presents the rare opportunity to improve a student's experience with St. Paul's from start to finish, and so uniquely honors the Fleischner family's desire to see one of our most beautiful places, Sheldon Library, returned to student life, rather than used for administrative purposes. Their gift to lead us in the development of our new Admissions Center … has opened all kinds of new possibilities for our community. It's a brilliant gift, made in the spirit of this loving family's desire to embrace our students and their families.  We could not be more grateful."  —Rector Kathy Giles
Building Features
Creates additional meeting and function space for schoolwide uses, with 2,000 square feet of event space and two conference rooms. This includes a large, multipurpose indoor gathering space with a timber structure and floor-to-ceiling views of the surrounding landscape.
Offers a 1,500-square-foot terrace with eastern views of the playing fields for outdoor events and gatherings.
Design incorporates green building principles and is currently targeting

LEED

Silver certification. The building will have net zero energy ready systems, including photovoltaic roof panels, and will use no fossil fuels during normal operation.
Immediately adjacent to the academic quadrangle, providing prospective families with better access to our admissions experience and School life.
Provides collaborative and flexible office spaces for Admissions and Communications teams and allows for growth and change over time.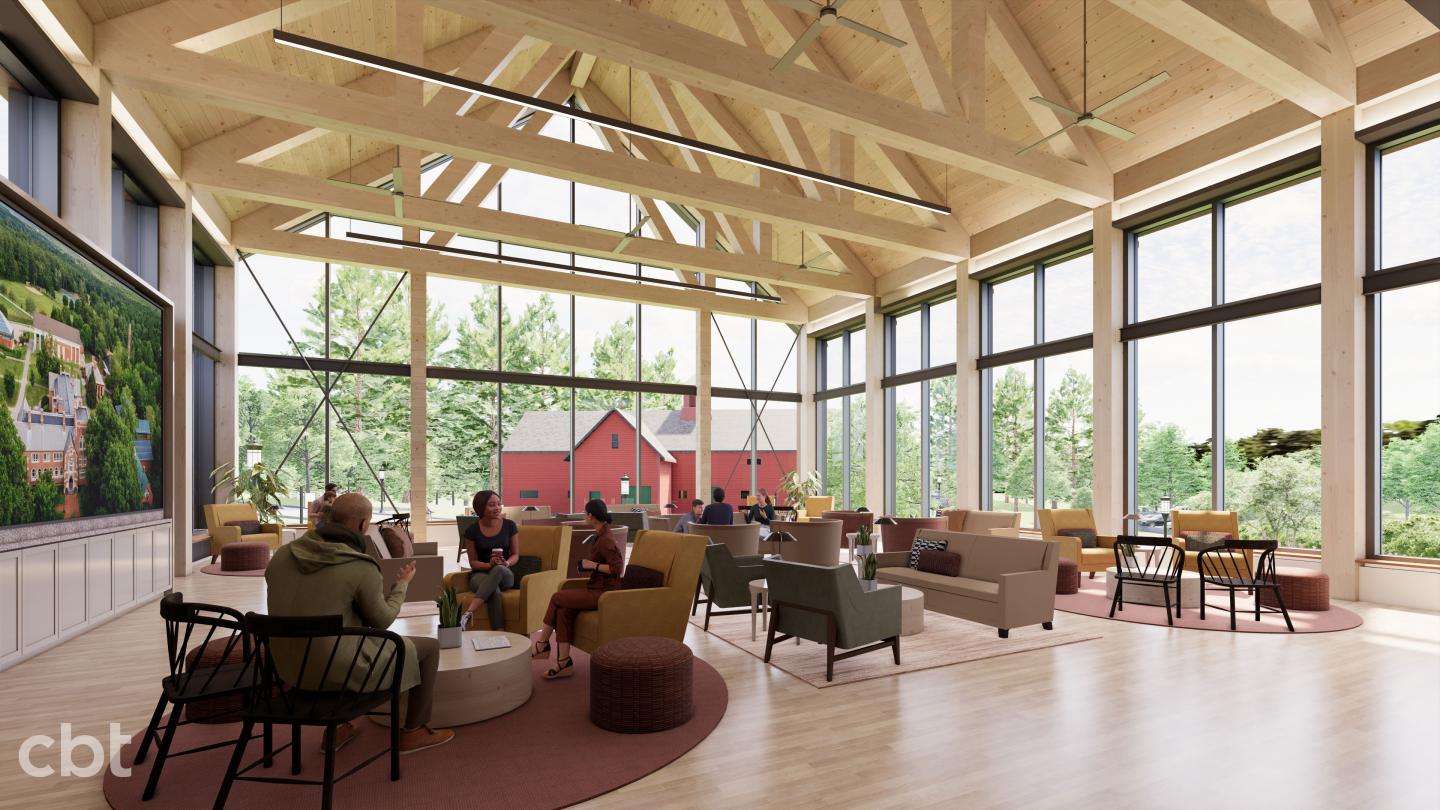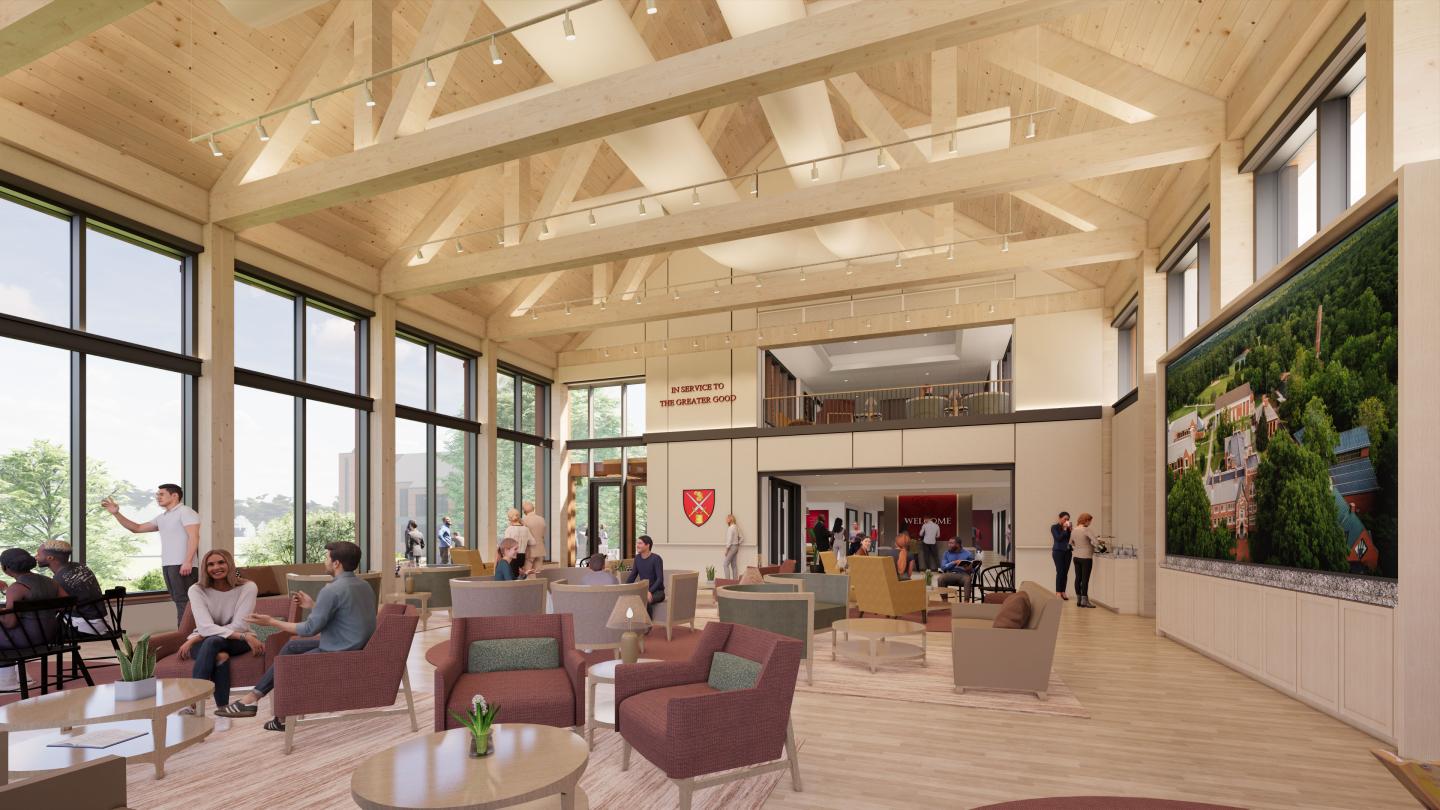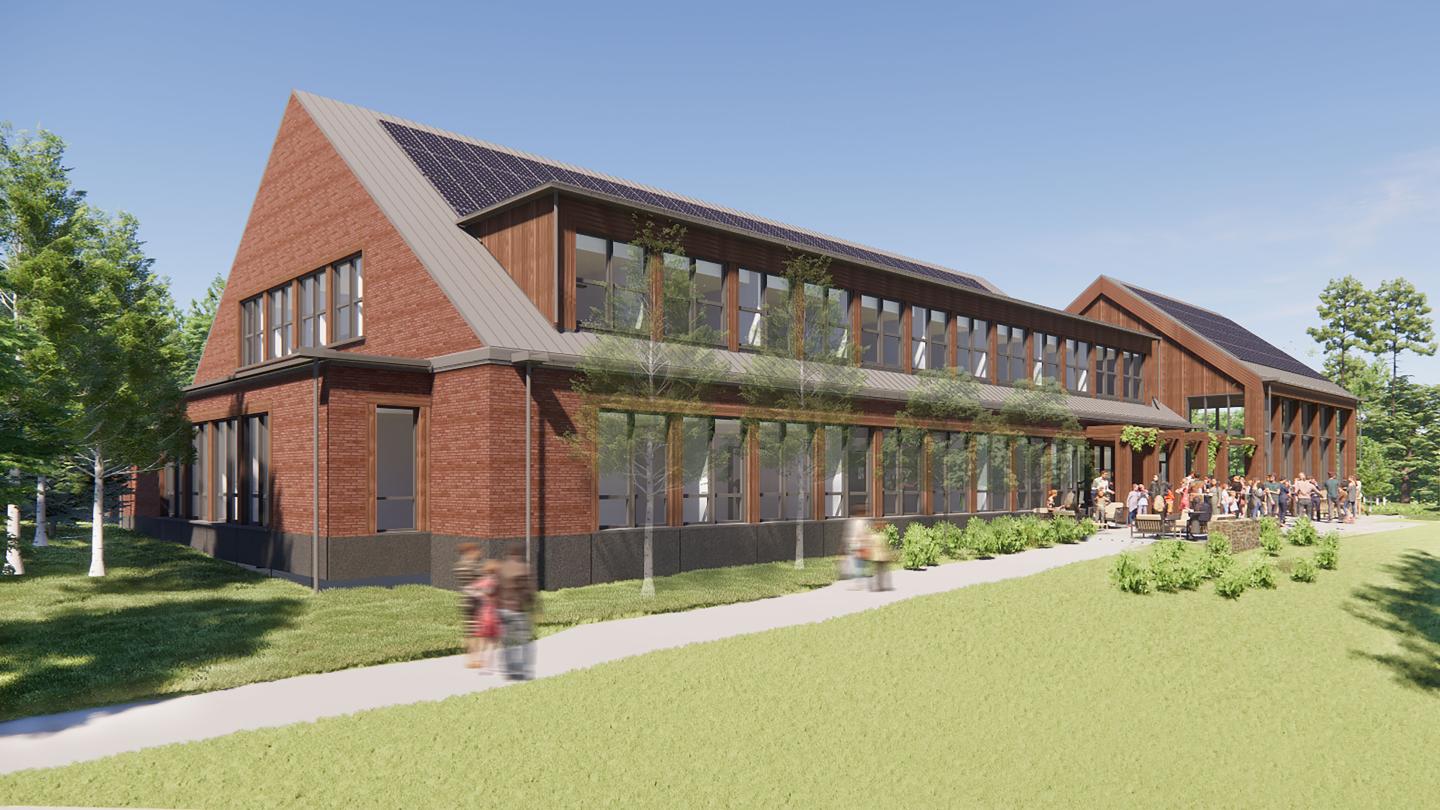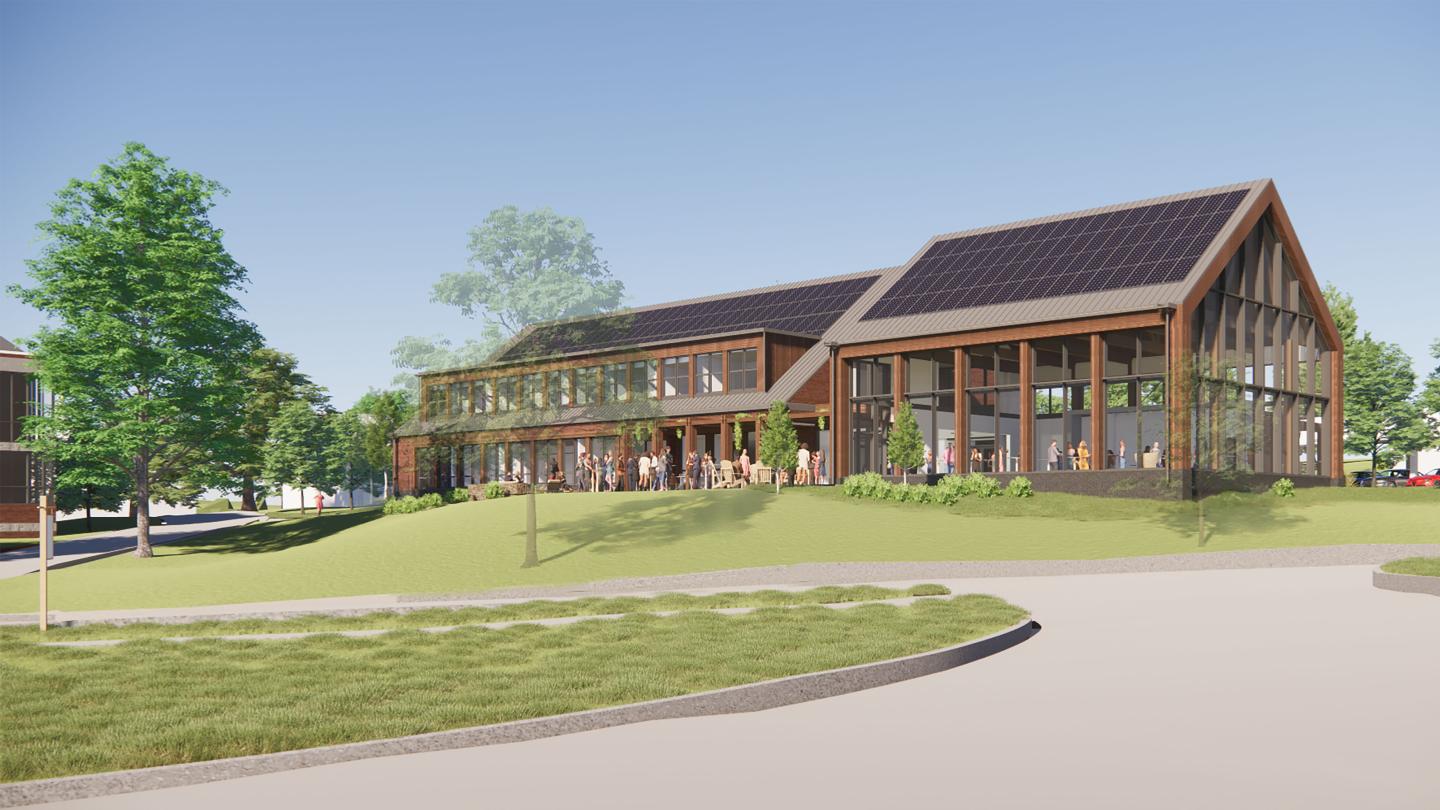 Sheldon Library
A renewed hub of student life
Designed by architect Ernest Flagg and built in the Beaux-Arts style, Sheldon was dedicated in 1902 as the School's library and remains an iconic landmark today. For nearly a century, it provided spaces for scholarly study, quiet reflection and community gatherings. After Ohrstrom Library opened in 1991, Sheldon became home to the Admissions Office and other administrative departments.
Its centrality to several dormitories, the Friedman Community Center, Coit Dining Hall, and Ohrstrom Library, however, position it at the nexus of student life outside the academic quadrangle and therefore as essential space to return to student programming and activities.
That evolution has already begun. In 2021, the Communications Office was relocated to another building to return the lower level of Sheldon to student and faculty use. That floor is now home to the Chaplaincy and Diversity, Equity, Inclusion and Justice offices, and students have access to dedicated affinity and interfaith spaces for club meetings and schoolwide events.
Returning the entirety of Sheldon to student and faculty use will provide more than 9,000 square feet of space for student life and enhance the community life experience of current and future students.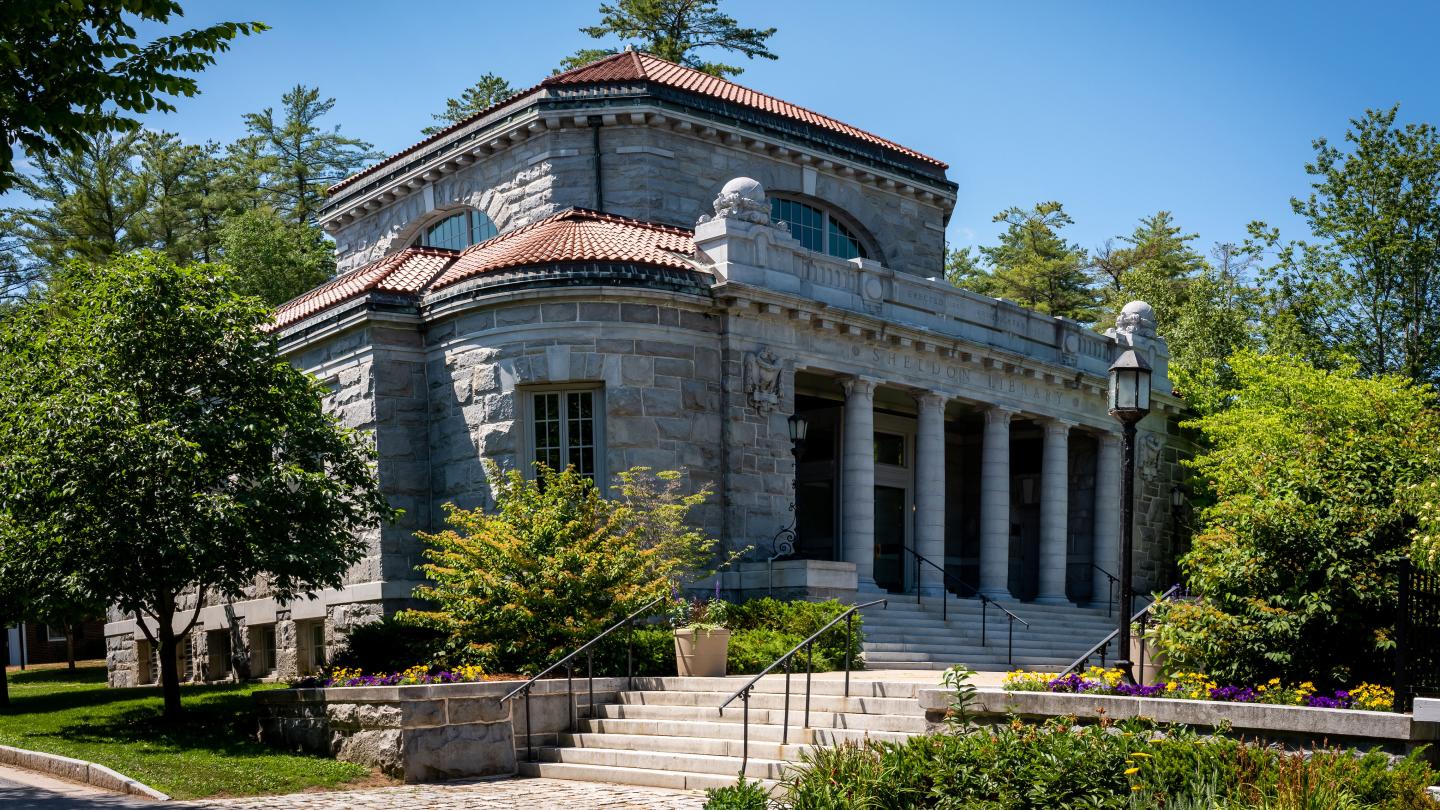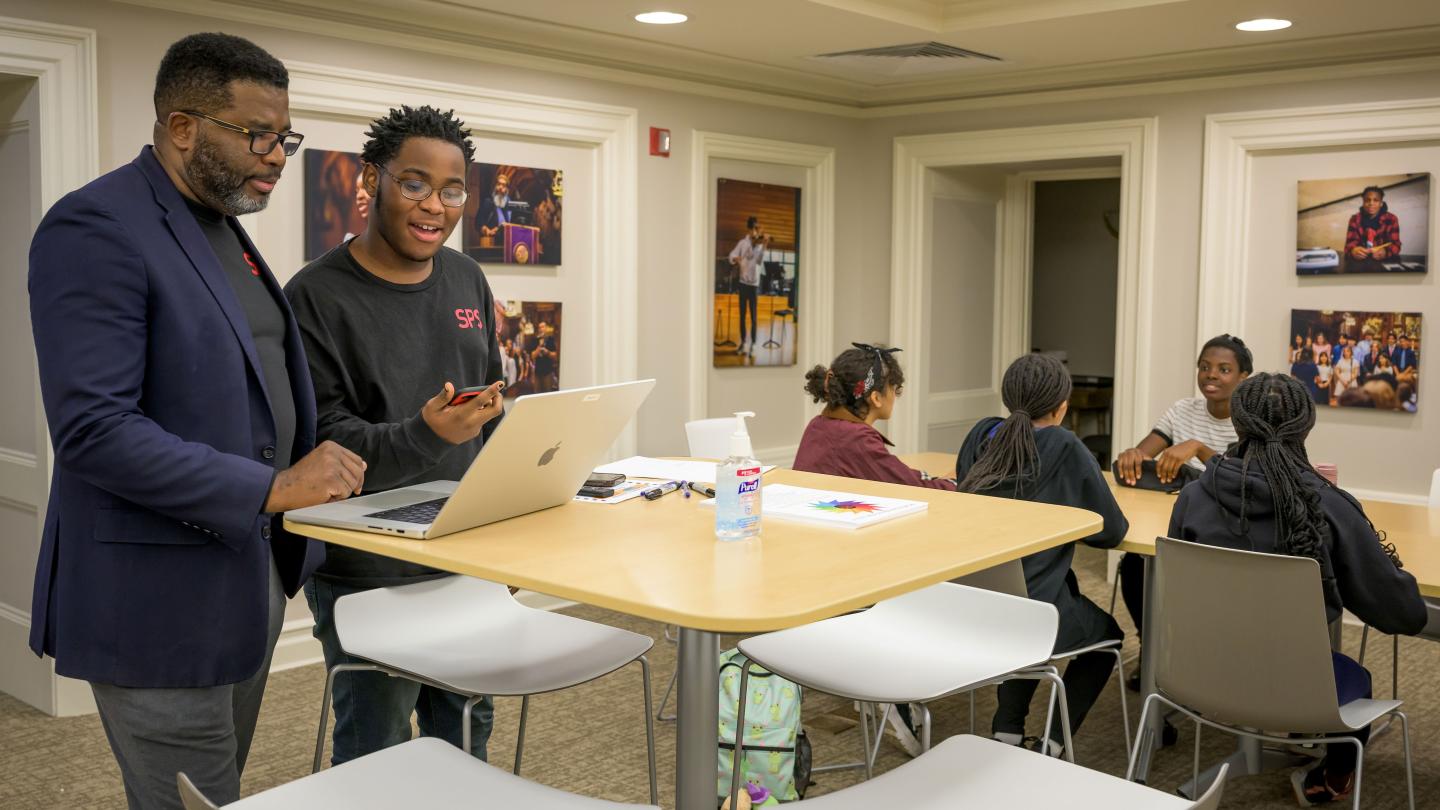 The Fleischner Family Admissions Center will contribute to a stronger sense of community and belonging for current and future SPS students and reflect the School's mission to "engage young people in a diverse, inclusive, and ethical community, dedicated to the pursuit of excellence in character and scholarship and inspired by the beauty and spirit of our Milville home."
Alumni and parents who wish to support this project or future student-centered initiatives can contact Scott Bohan '94, P'24, '25, chief advancement officer, at sbohan@sps.edu.