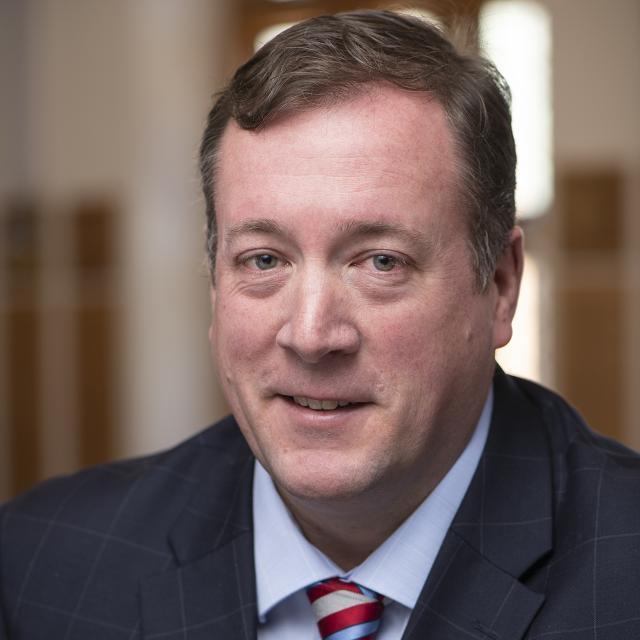 Education
Hobart College, B.A.; Northeastern University, Master of Sports Leadership
Hobbies/Interests
Fishing, playing squash, spending time with my two kids
Chris Smith joined the St. Paul's School faculty in the fall of 2014 and is the associate director of athletics, head boys and girls squash coach, and head of Middle House. In his time at SPS, Smith has raised the level of the SPS squash program to new heights, in both New England and National rankings. In 2019 both teams were ranked in the top 10 nationally – the girls at #10 and the boys at #3. The teams have produced endless college squash players, won New England Team Sportsmanship Awards, New England titles, and developed All-New England and All-American award winners. In 2015 and 2016 Mr. Smith was named to the U.S. Squash Top 50 Coaches list, the only high school coach to gain that honor in either year.

Mr. Smith is active in national and local squash governing bodies and has dedicated his career to bettering the sport at all levels of play. Prior to arriving at SPS, he served as the men's and women's assistant squash coach and director of recruiting at Harvard University. During that time he helped coach the women's team to three straight national championship games, winning it all in 2010. Mr. Smith has coached two College Individual National Champions, won Ivy League titles, and developed numerous All-Americans. He was the founding head coach at Northeastern University and led the new program to a top-20 national ranking in its first three years of existence. Mr. Smith coached the USA Junior National Team (2004-2006), which appeared in two World Junior Championships in his tenure. He also worked as Head Squash Professional at The Union Boat Club in Boston. Mr. Smith started his squash coaching career as the director of squash at Squashbusters in Boston, and has been active in supporting urban squash programs for over two decades.

Mr. Smith is the Head of House in Middle where he lives with his wife and two children.