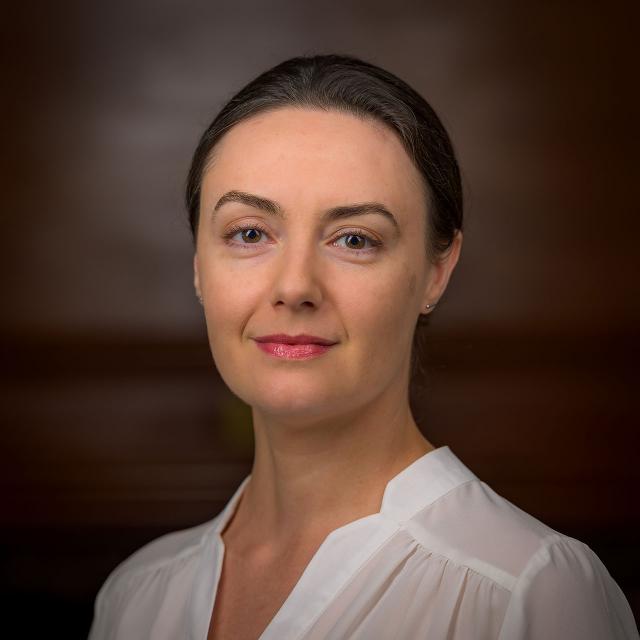 Education
Stonehill College, B.A.
Hobbies/Interests
Reading (anything dance related, mysteries, and science fiction), puzzles (the more pieces the better!), physiology, and kinesiology
Courtney Peix-Barros began her work at St. Paul's School as an Instructor of Dance and Assistant Artistic Director of the SPS Ballet Company in 2012. Ms. Peix is an ABT® Certified Teacher, who has successfully completed the ABT® Teacher Training Intensive in Pre-Primary through Level 3 of the ABT® National Training Curriculum. She holds a Bachelor of Arts from Stonehill College, has over 20 years of teaching experience, and is a certified GYROKINESIS® instructor.

From 2008 to 2017, Ms. Peix founded, directed, choreographed and danced for her company, Contrapose Dance. This Boston-based repertory dance company commissioned original work, fostered collaborations, and performed intensely during its existence. Additionally, Ms. Peix performed with Sokolow Now! The Anna Sokolow Archival Company, Margot Parsons Dance Company, Boston Dance Company, and other Boston-based choreographers.

As an educator, Ms. Peix hopes to inspire and invigorate her students through her passion for dance so that they may be able to develop an appreciation for this beautiful art form, explore the potential movement within themselves, and understand the value of studying dance at all levels.