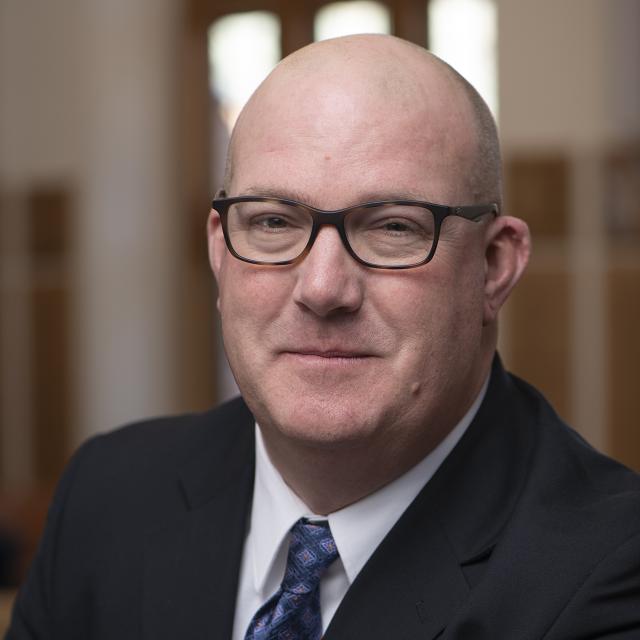 Education
University of Rhode Island
Hobbies/Interests
Fishing, boating, watching college football
Craig Vandersea joined the St. Paul's School faculty in the fall of 2008 as an associate director of admissions and assistant athletic director. He also took over as head football coach and became an assistant to the baseball program. Vandersea came to St. Paul's from Bates College, where he was the assistant offensive football coach for 10 seasons and led the baseball program for nine.
During Vandersea's tenure, St. Paul's has established itself as one of the top 10 prep football programs in the Northeast. In his third season as head coach, he oversaw the program's first winning record (6-2) in 20 seasons and was named the Boston Herald's Independent School League Football Coach of the Year. During the last five seasons, the team has won three New England Bowl Championships. St. Paul's football also has claimed three undefeated seasons with a 23-game winning streak.
Football is a longstanding Vandersea family tradition. Vandersea's father, Howard, was a collegiate football coach for 35 years and led the programs at Springfield College and Bowdoin College for a combined 24 seasons. His uncle Phil was drafted by the Green Bay Packers out of the University of Massachusetts and won a Super Bowl ring under legendary coach Vince Lombardi in 1966. Vandersea played high school football in Maine and earned a full athletic scholarship to the University of Rhode Island. He was a three-year letter winner at fullback and tight end for the Rams.
Vandersea made his coaching debut with the University of Rhode Island as a graduate assistant, helping coach the defensive line with current University of Pittsburgh head coach Pat Narduzzi. He then went on to coach at Bowdoin College for two seasons and then Norwich University for a season.
Vandersea enjoys spending summers fishing and boating with his family. He lives on the School grounds with his wife, daughter and son Nate, a 2022 graduate of St. Paul's.