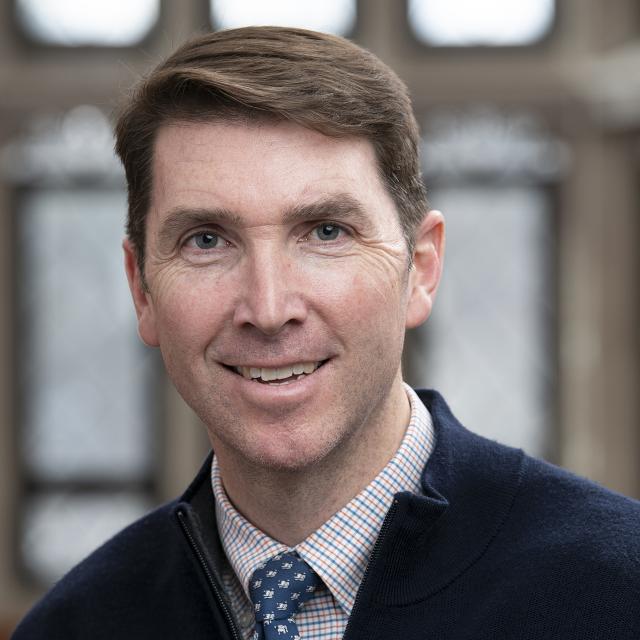 Education
University of Maine, B.S.; Trinity College, M.A.
Hobbies/Interests
Cycling, swimming, watching sports
Danny Murphy earned a B.S. in secondary education from the University of Maine in 1993 and M.A. in history from Trinity College in 2012. After winning a national championship in ice hockey at the University of Maine in 1993, he played professionally in the ECHL for three years before beginning his career as an independent secondary boarding school educator. Over the course of the last 19 years in education, working at Avon Old Farms School and the Taft School, Mr. Murphy has taught history, served as an admissions officer, a director of residential life, a varsity head coach, and an adviser. At Taft, he taught Advanced Placement United States History and was the head boys varsity hockey coach for 13 years.

Mr. Murphy teaches Humanities IV, as well as elective courses, and also serves as the head boys varsity hockey coach, assistant boys crew coach, and works as a dorm parent in Coit Center. Mr. Murphy also holds the George H. McFadden Chair in History.

When not engaged in his responsibilities at St. Paul's School, Mr. Murphy, his wife Caroline, and their two boys, Ryan and Liam, love to spend time at their summer home in Kennebunkport, Maine.