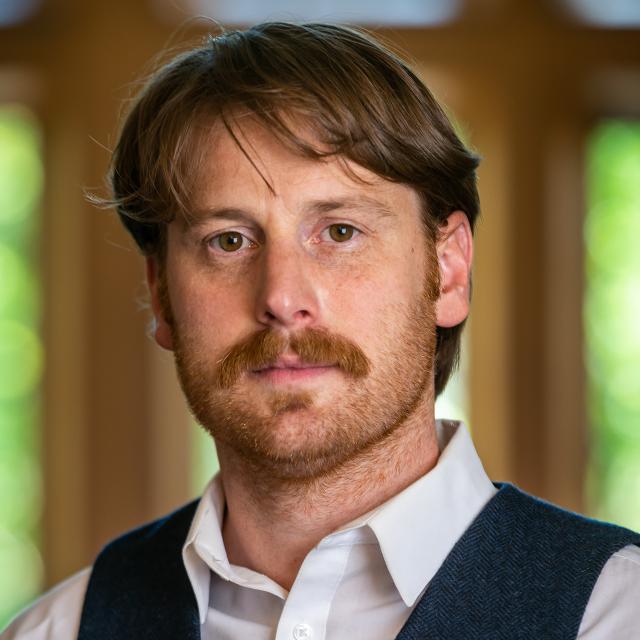 Education
Connecticut College, B.A.; University of Chicago, A.M.; Boston University, Ph.D.
Hobbies/Interests
Philosophy, trekking, soccer
Joshua Duclos earned his B.A. in philosophy from Connecticut College, his A.M. in philosophy from the University of Chicago, and his Ph.D. in philosophy from Boston University. He is a former Fulbright scholar to the Czech Republic, and a former Research Fellow at the Pardee Center for the Study of the Longer-Range Future. His expertise is in value theory and moral philosophy, especially as they pertain to issues in environmental and political philosophy. Dr. Duclos has published in journals such as Philosophy and Theology and Environmental Values, and he is a contributor to the online publication The Conversation.

Dr. Duclos has twelve years of teaching experience, including faculty positions in humanities and philosophy at Boston University, Groton School, The Hotchkiss School, and the SPS Advanced Studies Program. He has also worked as a program coordinator at the Franke Institute for the Humanities, as a public outreach coordinator for UNICEF in Coimbatore, India, and as a waiter in Strasbourg, France. For the past five years, Dr. Duclos has been a part-time guide for Discover Outdoors, an outdoor adventure company for whom he has led domestic trips in New Hampshire's White Mountains, as well as international trips in the Everest region of Nepal.

Dr. Duclos enjoys running, soccer, and the music of Bob Dylan. He grew up in New Hampshire and attended public schools.