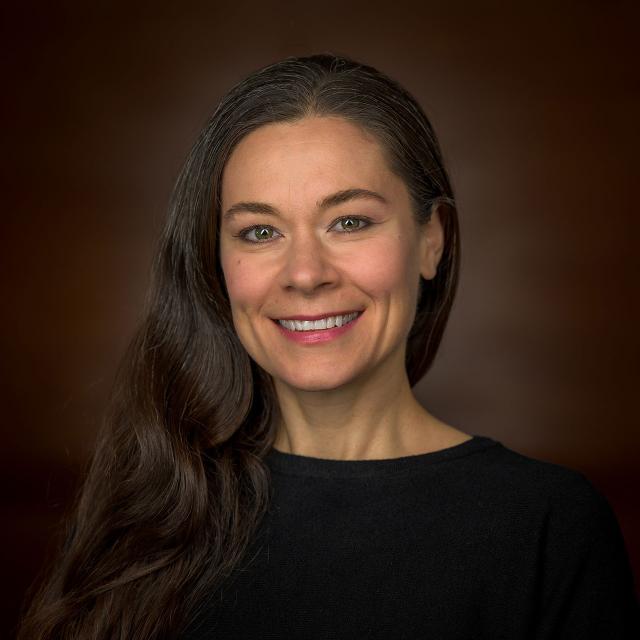 Hobbies/Interests
Ballet (and all performing, visual, literary and multidisciplinary arts) and cooking and eating with family and friends
Kate Lydon is the director of dance of the St. Paul's School Ballet Company and head of house in Coit Center. She is the former artistic director of American Ballet Theatre Studio Company and current artistic director of American Ballet Theatre Summer Intensive programs. Ms. Lydon served as editor-in-chief of Dance Spirit magazine and worked as a writer and editor for Dance Media publications including Dance Magazine, Pointe and Dance Teacher.

Ms. Lydon began her performing career with San Francisco Ballet and later moved to American Ballet Theatre. She danced a varied repertoire. Since 2005, Ms. Lydon has worked in many different capacities for American Ballet Theatre. In addition to the roles mentioned above, she was a company class teacher and also helped lead the ABT Apprentice Program. Ms. Lydon was on the Artistic Advisory Committee for the ABT National Training Curriculum, which she helped edit. She was chief editor of ABT's Healthy Dancer Guidelines, working closely with Dr. Gary Wadler and the ABT Medical Advisory Board to bring this document to fruition. For 10 years, Ms. Lydon narrated the ABT Kids and Young People's Ballet Workshop performances at the Metropolitan Opera House, and she has continued to perform character roles for ABT during their Lincoln Center season. She has led pre-performance talks/interviews for the company and has been a lecturer and teacher for ABT Outreach Programs.

Ms. Lydon is currently pursuing higher education through the St. Mary's College LEAP Program and is the mother of two boys. Ms. Lydon believes that the arts encourage hope, community, and self-discipline and she loves teaching ballet because she gets energy from helping others realize their potential and grow.