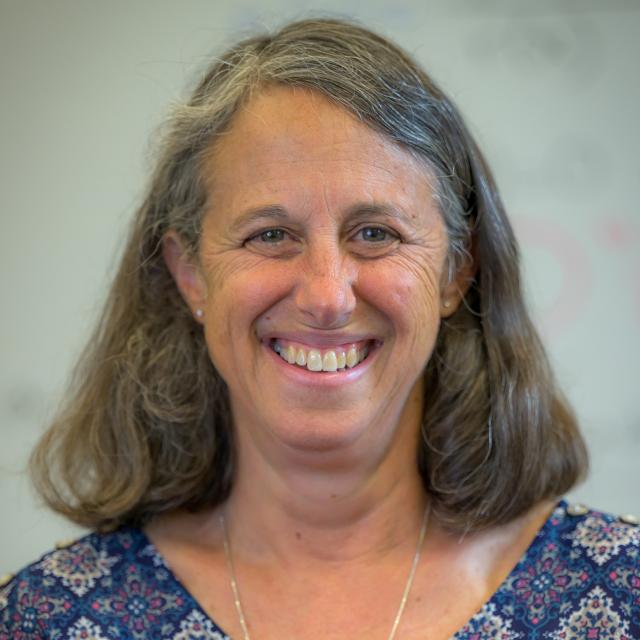 Education
Tufts University, B.S., M.Ed.
Hobbies/Interests
Swimming, reading, doing math and word puzzles
Laura Hrasky teaches mathematics at St. Paul's School. Mrs. Hrasky graduated summa cum laude and earned Phi Beta Kappa honors at Tufts University, and received her master's degree in education from Tufts the next year. She taught middle school for four years in Cheshire, Conn., and was a math teacher, dorm parent and coach for nine years at the Pomfret School in Pomfret, Conn., before joining the SPS faculty in 2002. Mrs. Hrasky holds the Charles Bispham Levey Master Chair at SPS.

Mrs. Hrasky grew up in Newton, Mass., and spent many summers working at overnight camps in New Hampshire. As a result of her camp experience, she fell in love with the sense of community that living with others offered, which led to her living and working in boarding schools.

Mrs. Hrasky and her husband, Keith – who works at Southern New Hampshire University – live on campus. Their son, Joshua, graduated from SPS in 2018.