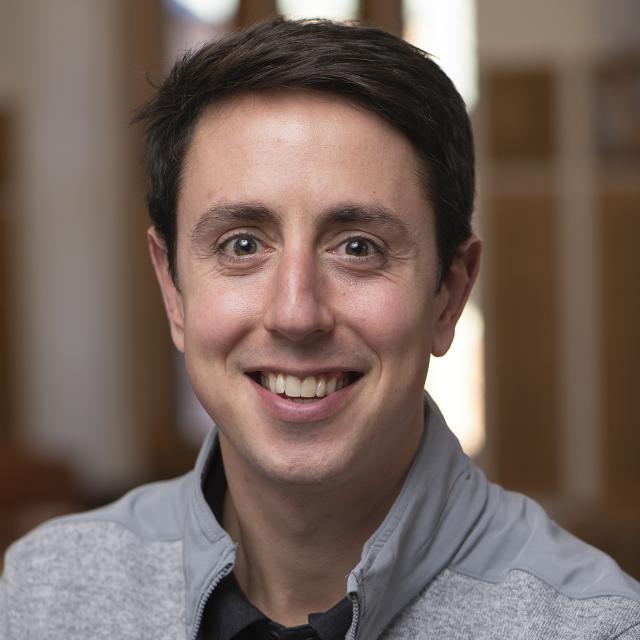 Education
University of Pennsylvania, M.S.Ed.
Hobbies/Interests
Basketball, reading, hiking
Max Gordon came to St. Paul's School in the fall of 2012 as a teaching fellow in the inaugural class of the Boarding School Teaching Residency program. He worked at SPS as a fellow for two years, while earning an M.S.Ed. from the University of Pennsylvania.

After this, he stayed on as a full-time faculty member in the Humanities Department starting in the fall of 2014. Since then, he has served as a Head of House (first in Kittredge 1, and now in Coit North) and has been the head boys varsity basketball coach since the 2017-18 season. He has also served stints as the JV lacrosse assistant coach.

As an avid reader who loves American literature, a lifelong athlete who played college basketball at Carnegie Mellon, and a boarding school graduate whose mother spent 12 years in secondary education, Mr. Gordon is passionate about the "triple threat" of teaching, coaching, and advising. He knew that he wanted to work in the boarding school world after graduating from college, and he has not looked back since.

In addition to feeling grateful to live and work at a school like St. Paul's, Mr. Gordon loves being in New Hampshire. He grew up in the Lakes Region, doing plenty of boating and hiking. Now, Mr. Gordon lives at SPS with his wife, Maddie, and dog, Rooney. They are currently attempting to summit all 48 of New Hampshire's 4,000-foot mountains in the next few years. And, Mr. and Mrs. Gordon love to explore all the beautiful Granite State has to offer, from its mountains to its farms to its beaches and to its (small) cities.