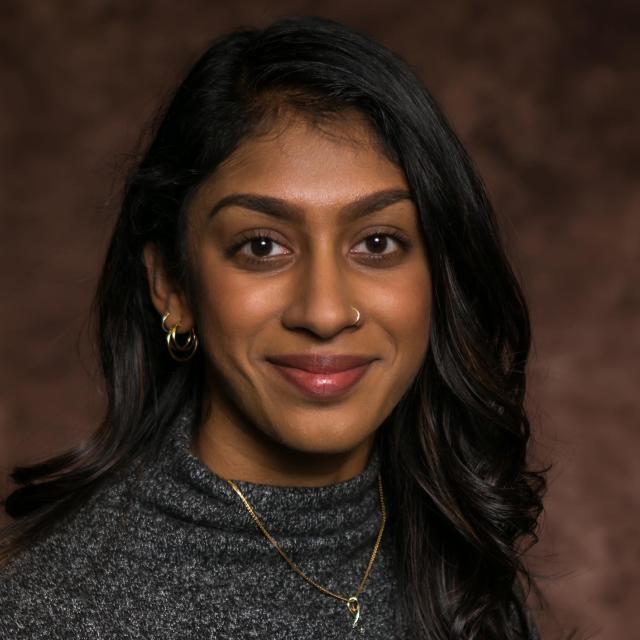 Education
Kenyon College, B.A.; University of Pennsylvania, M.S.Ed.
Hobbies/Interests
Yoga, Pilates, trying new recipes
Pankti Dalal joined the St. Paul's faculty in 2017 as a BSTR Teaching Fellow in Mathematics. She began her time as full-time faculty in the mathematics department in 2019. A native of Massachusetts, Ms. Dalal attended Kenyon College, graduating in 2017 with a B.A. in mathematics and a minor in dance. Through the BSTR Teaching Fellow Program, she earned her M.S.Ed. from the University of Pennsylvania Graduate School of Education.

Ms. Dalal actively pursues diversity education on campus. She advises four student groups (Transitions, Indian Society, Hindu Society, and Women of Color) and advocates for the voices of marginalized students. She aims to ensure that students have the space and resources on campus to help them explore their various identities. Ms. Dalal can often be seen in club meetings, giving math extra help in the dorm common room, or in the community center interacting and engaging with students.

In the summer, Ms. Dalal is a faculty member in the mathematics department at the Loomis Chaffee Summer Program. In her spare time, Ms. Dalal enjoys yoga, Pilates, dance, and spending time with the various dogs on campus.

Ms. Dalal is an assistant coach for Girls JV Soccer in the fall and Track in the spring, and lives and advises in Conover 20.