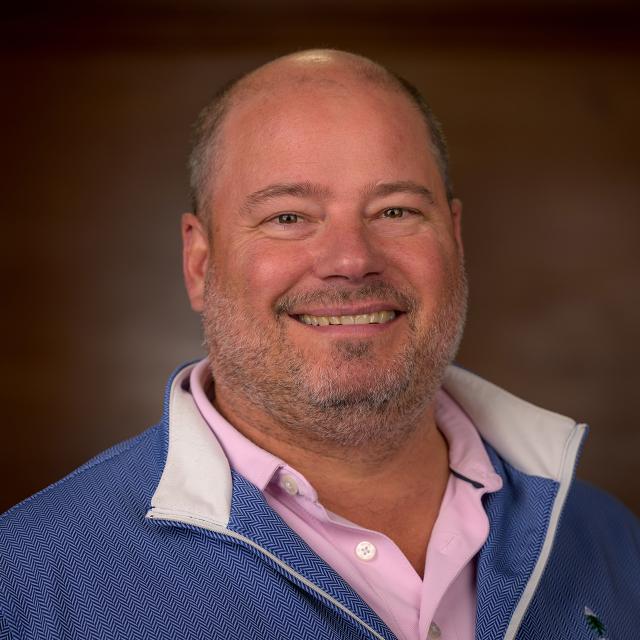 Education
Stanford University, B.S.; Harvard University, M.Ed.
Hobbies/Interests
Golfing, bird hunting, fly fishing
Parker Chase serves as the chair of the Mathematics Department and is the head varsity baseball coach. He is also an adviser in Simpson House. Mr. Chase earned his B.S. in Mathematics from Stanford University in 1991 and his M.Ed. from Harvard's Graduate School of Education in 2006.

Mr. Chase grew up in Muncie, Indiana and attended Phillips Exeter for high school. He began his teaching career at Georgetown Day School in Washington, D.C., before getting married and moving to New Hampshire when his wife, Celia, attended the Tuck Business School at Dartmouth. Celia has since worked in marketing and is the vice president of marketing for Global Rescue.

Mr. Chase started at St. Paul's in the fall of 1996 and has taught math for most of his career here. He also served as an Associate Director of College Advising before moving back into the math department. Mr. Chase was head of Manville House from 2001-2010 and also taught math for School Year Abroad in Zaragoza, Spain in 2010-2011. He has advised in Simpson House since 2013.

Coach Chase has coached varsity baseball his entire time at St. Paul's and has been the head varsity coach since 2001. From 2001-2005 he also coached the Concord Post 21 American Legion team in the summers. He served on the Concord National Little League board for two years in 2009 and 2010. Mr. Chase also was a trustee for HEAR in NH, a preschool for deaf children, from 2004-2010, serving as the president of the board in 2009 and 2010.

Parker and his wife, Celia, have two children, Colin (SPS '18) and Kelsey (SPS '20). They also have an energetic and friendly Brittany, Rocky. In his free time, Parker is an avid sportsman and enjoys playing golf, traveling, bird hunting, and fly fishing.