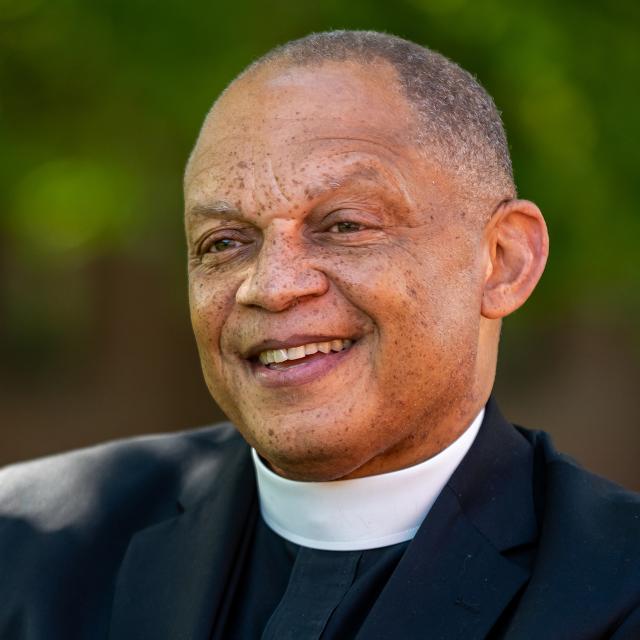 Education
Syracuse University, B.A.; University of Michigan Law School, J.D.; Episcopal Divinity School, M.Div.
Hobbies/Interests
Tennis, running, cooking, reading
The Reverend Charles Wynder, Jr. previously served on the Presiding Bishop's Staff of The Episcopal Church, where he worked to enhance the denomination's capacity for advocacy, witness, and engagement to advance social and racial justice. A bi-vocational priest, Rev. Wynder also served as Priest-in-Charge of Holy Comforter Episcopal Church St. Andrew's Parish located in Washington, D.C.

Reverend Wynder earned his B.A. in political science at Syracuse University, where he attended on a four-year Army ROTC scholarship. A Truman Scholar, he earned a Juris Doctor degree at the University of Michigan Law School. He then served six years as an attorney in the U.S. Army Judge Advocate General's Corps. Wynder continued his public service as a Deputy Commonwealth's Attorney, executive director of a federally funded legal services program, and vice president of programs for the National Legal Aid & Defender Association. He served several years as an adjunct professor at Hampton University teaching Constitutional Law: Civil Rights & Civil Liberties. Reverend Wynder earned his Master of Divinity Degree from the Episcopal Divinity School.

He lives on campus with his wife, Bethany Dickerson Wynder, and their son.