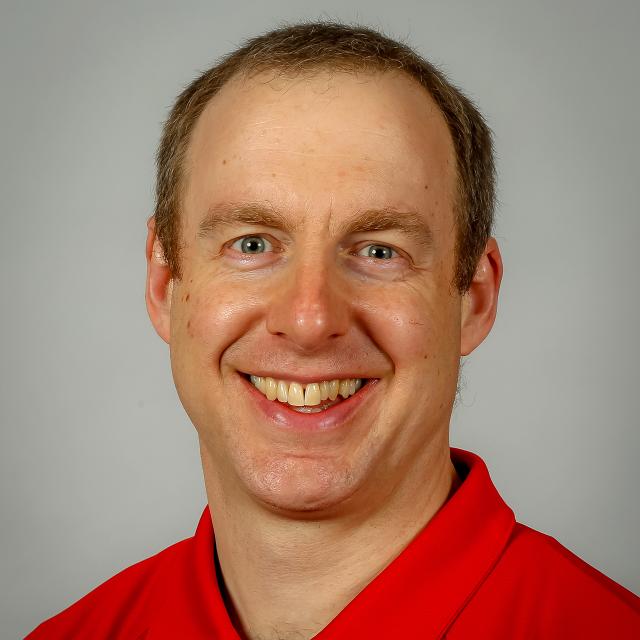 Education
Bates College, B.S.; East Carolina University, M.S.
As the science laboratory technician, Scott Betournay provides logistical support to help faculty conduct labs and implement new ideas in their classes. He manages the chemical supply room and is the science representative to the safety committee. Mr. Betournay has taught conservation biology as a spring term course (what better time of year to witness transformations in the natural world) and molecular biology during the school year and at the ASP in the summer.

Mr. Betournay grew up in the lakes region of New Hampshire and attended Bates College in Maine. He has an M.S. in biology from East Carolina University, in North Carolina. Mr. Betournay's graduate research examined the ability of Arctic marine clams to cope with reduced sea ice coverage as is postulated to occur by global climate models. He has also contributed to research in RNA polymerase evolution and horseshoe crab circadian and circa-tidal behavior. Previous to SPS, Mr. Betournay taught biotechnology at the Boston University CityLab and biology at Concord High School.

Mr. Betournay loves to spend time outdoors. He was the president of his college outing club and is a registered Maine Guide for sea kayaking. Mr. Betournay helped to pay for his graduate education by leading whitewater kayaking trips for his university's adventure program. In college, after a semester of studying wildlife ecology in Tanzania, he climbed Mt. Kilimanjaro. Mr. Betournay trains year-round and races in the winter as an age-group Nordic ski racer and biathlete. It is thus a solid fit that Mr. Betournay is the adviser to the Outing Club and has served as both assistant and head coach to the Nordic ski team. Mr. Betournay lives nearby in Concord along with his wife and their dog, Copper.

When reflecting upon what guides him day to day, Mr. Betournay's focus is to be his best self so that he might genuinely connect with and support others to pursue their best selves.