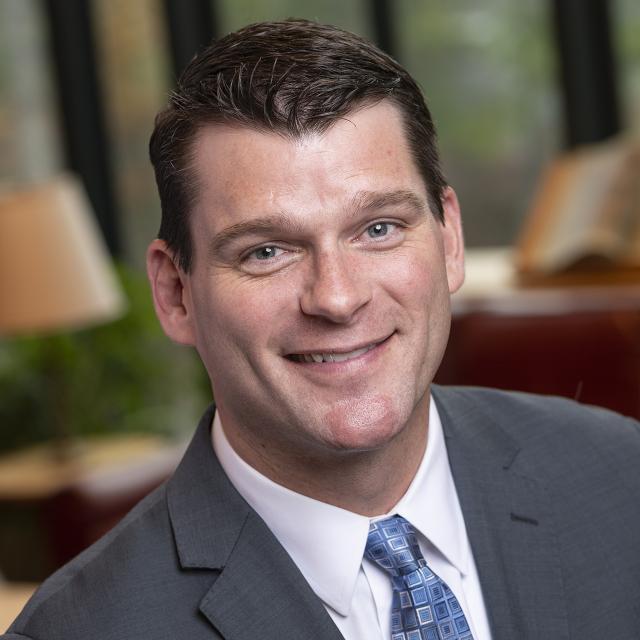 Education
Colgate University, B.A.; Dartmouth College, MALS
Hobbies/Interests
Fishing, watching sports – especially football, spending time in the woods
Scott Bohan grew up in Manchester, N.H., and graduated from St. Paul's in 1994. He then attended Colgate University, where he played four years of varsity lacrosse and graduated with honors in education. He later earned his Masters Degree from Dartmouth College.
He began his professional career in the Admission Office at Cushing Academy. After two years at Cushing, Mr. Bohan returned to Millville and spent six years in the SPS Admission Office, eventually as the senior associate director and director of financial aid. He then moved over to the SPS Development Office, where he worked for five years for the Annual Fund and leadership gifts.
In the summer of 2011, Mr. Bohan returned to the Admission Office to serve as dean. He also coaches boys lacrosse. Previously, Mr. Bohan served as a head of house and coached football and girls varsity hockey.
Mr. Bohan lives on campus with his wife, Lori, the dean of studies at SPS, and their two children. He is an avid sports fan and outdoorsman and enjoys running the SPS trails with the family's dog and fishing the streams with his children.