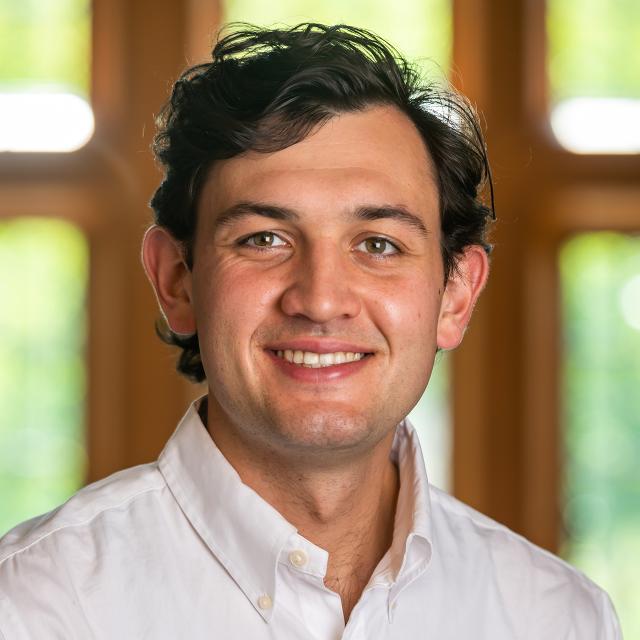 Education
Colby College, B.A.; University of Pennsylvania, M.S.Ed.
Thomas Gregston joined the St. Paul's School faculty in the fall of 2016 as a physics teaching fellow. During his first two years at SPS, Mr. Gregston taught physics first, coached the alpine ski team and JV boys tennis, and advised in Middle House. In 2018, Mr. Gregston transitioned into a new role as an associate dean of students. With a passion for equity and inclusivity, he works closely with clubs and affinity groups and is also the director of the SPS Bridges program.

Mr. Gregston earned his B.A. in physics and classical civilizations at Colby College and through the teaching fellow program earned his M.S.Ed. from the University of Pennsylvania Graduate School of Education. He was first introduced to SPS as a member of the Advanced Studies Program class of 2011. Mr. Gregston loves being outdoors, and you will often find him walking around campus with his Goldendoodle, Oro.