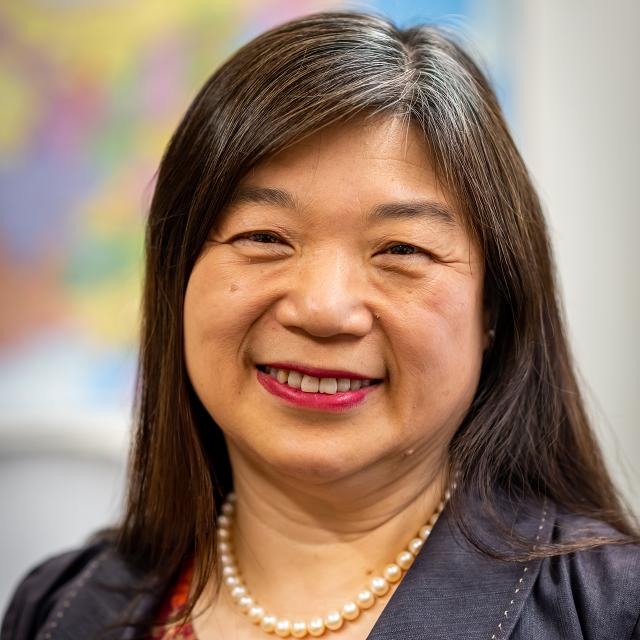 Education
Tianjin Normal University, B.A.; China Agricultural University, M.A.; Purdue University, M.A.; Virginia Tech, M.A.
Hobbies/Interests
Cooking, hanging out with friends, hiking
Prior to joining the SPS faculty in 2016, Jenny Zhaohong Li taught seven years at Hockaday School in Dallas, Texas, and five years at McDonogh School in Owings Mills, Maryland, where she helped these schools launch two Chinese programs. She received her BA in Biology from Tianjin Normal University in 1989, and her Masters degrees in Plant Physiology, Plant Molecular Biology and Computer Science from China Agricultural University, Purdue University and Virginia Tech in 1992, 1999, and 2000, respectively. Mrs. Li also has served as an AP Chinese Reader for the College Board since 2008. Before she came to the United States, Mrs. Li taught in Tsinghua University for four years. Mrs. Li serves as Head of the Languages Department and holds the Fung Family Chair in Chinese. In addition to her teaching duties, Mrs. Li serves Head of House in Ford where she lives with her husband, Hongsheng Chen. Mrs. Li's daughter, Victoria Chen, is a member of the Form of 2021 at SPS.