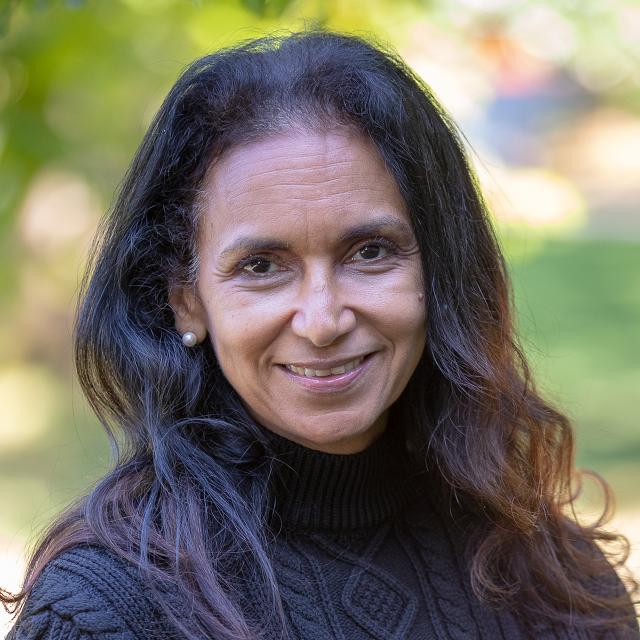 Education
Harvard College, A.B.
Susan Fales-Hill attended the Lycée Francais de New York and earned an A.B. with honors from Harvard College in 1984. An award-winning television writer/producer, author and arts advocate, she began her career as a writer's apprentice and "warm up" person on the original "Cosby Show." After two years, she was transferred to its spin-off, "A Different World," where she became one of Hollywood's few female and youngest show runners. Other television credits include "Can't Hurry Love" (which starred Mariska Hargitay of "Law & Order SVU"), "Kirk," "Suddenly Susan" (starring Brooke Shields), and Showtime's "Linc's," which she co-created. She currently serves as a Consulting Producer on HBO's "And Just Like That."
Ms. Fales-Hill is the author of three books, including a memoir, "Always Wear Joy." Her articles have appeared in publications ranging from Architectural Digest to Vogue to The New York Times. Her 2000 Vogue article about growing up biracial, "My Life in Black and White," was reprinted in Vogue En Espanol and has been adopted into the syllabi of several universities.
Ms. Fales-Hill serves on the board of American Ballet Theater and received the Melville Strauss Award, the organization's highest honor. As Misty Copeland's first sponsor in 2005, she helped launch and design the ballet company's diversity effort, now named Project Rise. "The Wind at My Back," which she co-wrote with Ms. Copeland, a memoir of the latter's relationship with pathbreaking ballerina Raven Wilkinson, will be published in Fall 2022. She has served on the board of the Lycée Francais de New York and as Vice Chair of her Harvard class reunions. From 2003-2006, she was an elected director of the Harvard Alumni Association.
Ms. Fales-Hill has been an SPS Trustee since 2019. Her SPS family connections include her grandfather DeCoursey Fales 1907, her great uncle, Haliburton Fales 1905, her father Timothy Fales '48, and her uncles DeCoursey Fales Jr. '37 and Haliburton Fales '38. Her husband, Aaron C. Hill, attended the ASP in 1980. Her daughter, J. Bristol Fales-Hill, graduated with the Form of 2021.