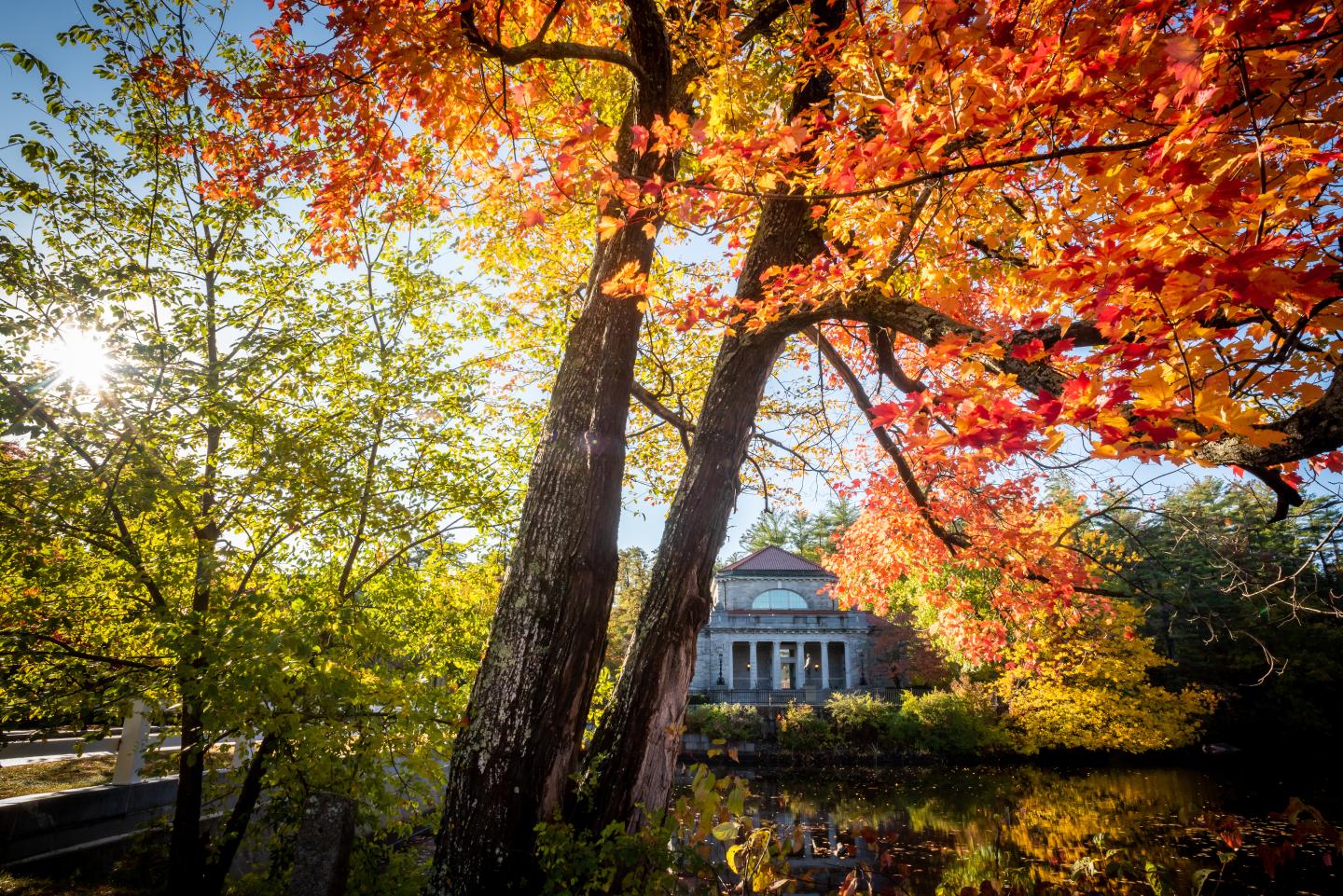 Thank you for your interest in St. Paul's School.
We will be with you every step of the way as you explore SPS and, we hope, apply to become a member of our community. We have outlined the application steps below. We look forward to meeting you!
1. Complete Our Online Inquiry Form 
Let's make sure you're in our admission database so we can keep you updated throughout the application process. 
2. Schedule an Interview
To schedule a campus tour this spring or summer, please contact the admissions office at admissions@sps.edu or 603-229-4700. The fall calendar for admission interviews and campus visits will be available in August.
3. Submit Your Candidate Profile
This is the first step in the Gateway to Prep School application. Be sure to do this well before the application deadline. 
4. Apply for Financial Aid
If you are applying for financial aid, submit your aid application at the same time as your admission application.
5. Submit Your Test Scores — If You'd Like
We don't require you to submit standardized test scores, but you're welcome to include any testing you would like. 
Learn more about test scores
For the 2022-2023 admission cycle, St. Paul's will continue to offer a test-optional application process.
For those students choosing to submit standardized testing, we will accept any testing you wish to include in your application.
Students for whom English is not their primary language or students who have not been in an English-speaking school for the past three years are required to submit the TOEFL, IELTS, or the Duolingo English Test. For your reference, most international students score at or above: 100 on the TOEFL, 125 on Duolingo English Test, and 7.5 on the IELTS.
All test scores can be sent directly to St. Paul's by using the following codes or methods:
SSAT

: 6886;

ISEE

: 300110;

TOEFL

: 2342;

ACT

or

SAT

: Email a copy of your results to admission@sps.edu;
State standardized testing: Have your school upload them with your transcripts.
6. Complete Your Application
Finish up your online Gateway to Prep School application. Make sure you've included all the required materials. 
Application Checklist
All materials should be submitted online through the Gateway to Prep School application. A complete application consists of the following:
Candidate Profile
Admission Interview
Candidate Statement
Parent Statement
Current grades and official transcript from previous two years
Current English Teacher Recommendation
Current Math Teacher Recommendation
Personal Recommendation
Principal/Counselor Recommendation
Special Interest Recommendation (optional)
Official copy of standardized test results (optional)
Check out the recordings of our Admission 101 webinars discussing the application process and how to prepare your application.
7. Optional Additional Info
If you're a student athlete, ballet dancer or musician, we encourage you to submit supplementary materials that help you shine. 
What to Send
In addition to the requirements listed above, supplementary materials for athletes, ballet dancers, and musicians can be submitted directly to the following individuals for consideration:
Athletes: Send a recorded sample of a recent game or competition to Craig Vandersea in the Admission Office, cvandersea@sps.edu. Be sure to indicate clearly which sport(s) you play.
Classical Ballet Dancers: Arrange to take a placement class by contacting Ms. Kate Lydon at 603-229-4689 or klydon@sps.edu. If you cannot visit the School, please send a recorded sample of your work to Ms. Kate Lydon, SPS Dance Department.
Musicians: Send a YouTube link of your work with one or two selections, 6 to 10 minutes in length, to Mr. Orlando Pandolfi, SPS Music Department, opandolfi@sps.edu.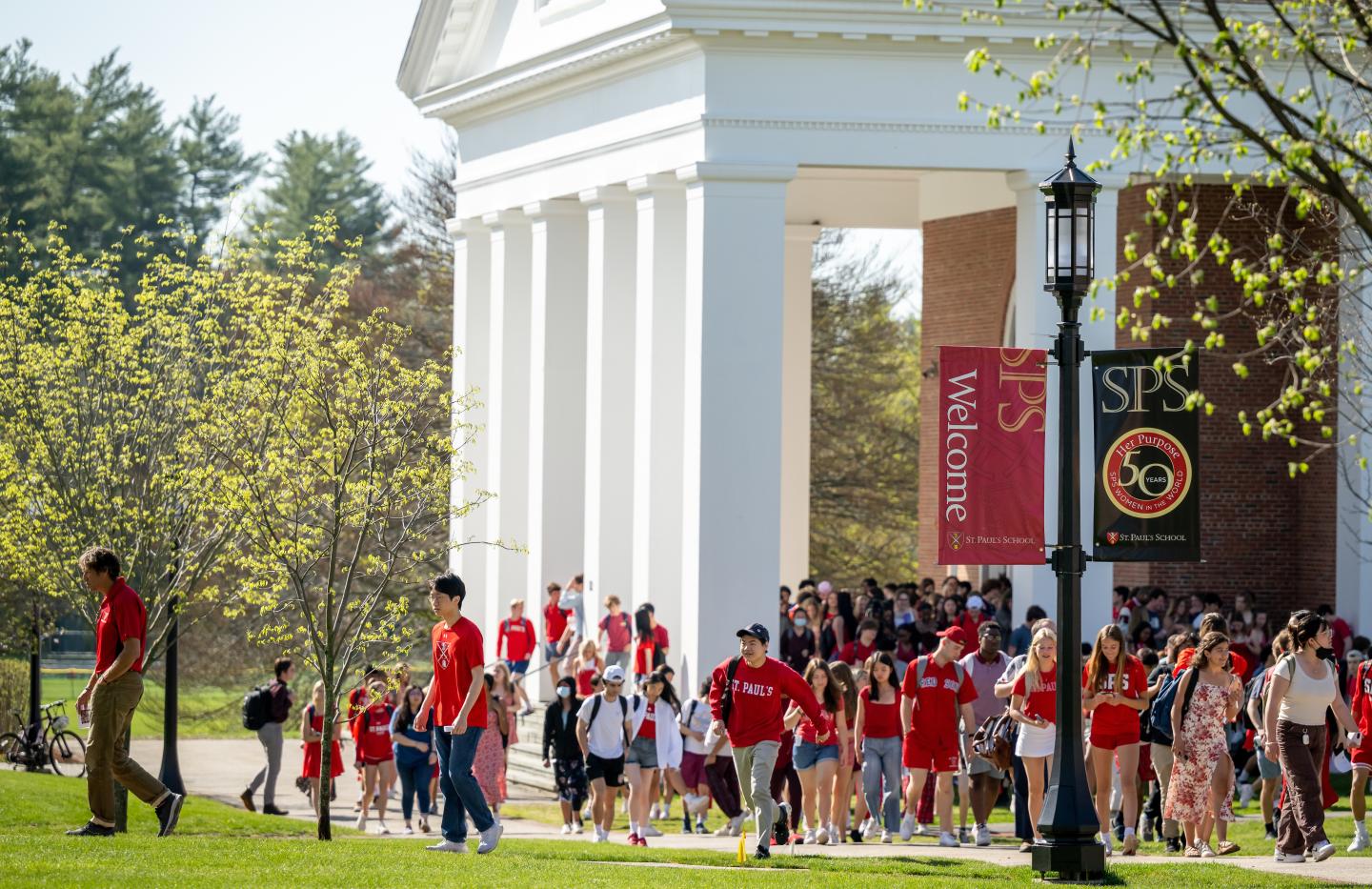 Do you have questions? We hope so!
Text blocks
The Admission team is here to guide you through the process, from start to finish.
Call us at 1-888-644-9611 or 1-603-229-4700. You also can email us. We look forward to connecting with you soon!