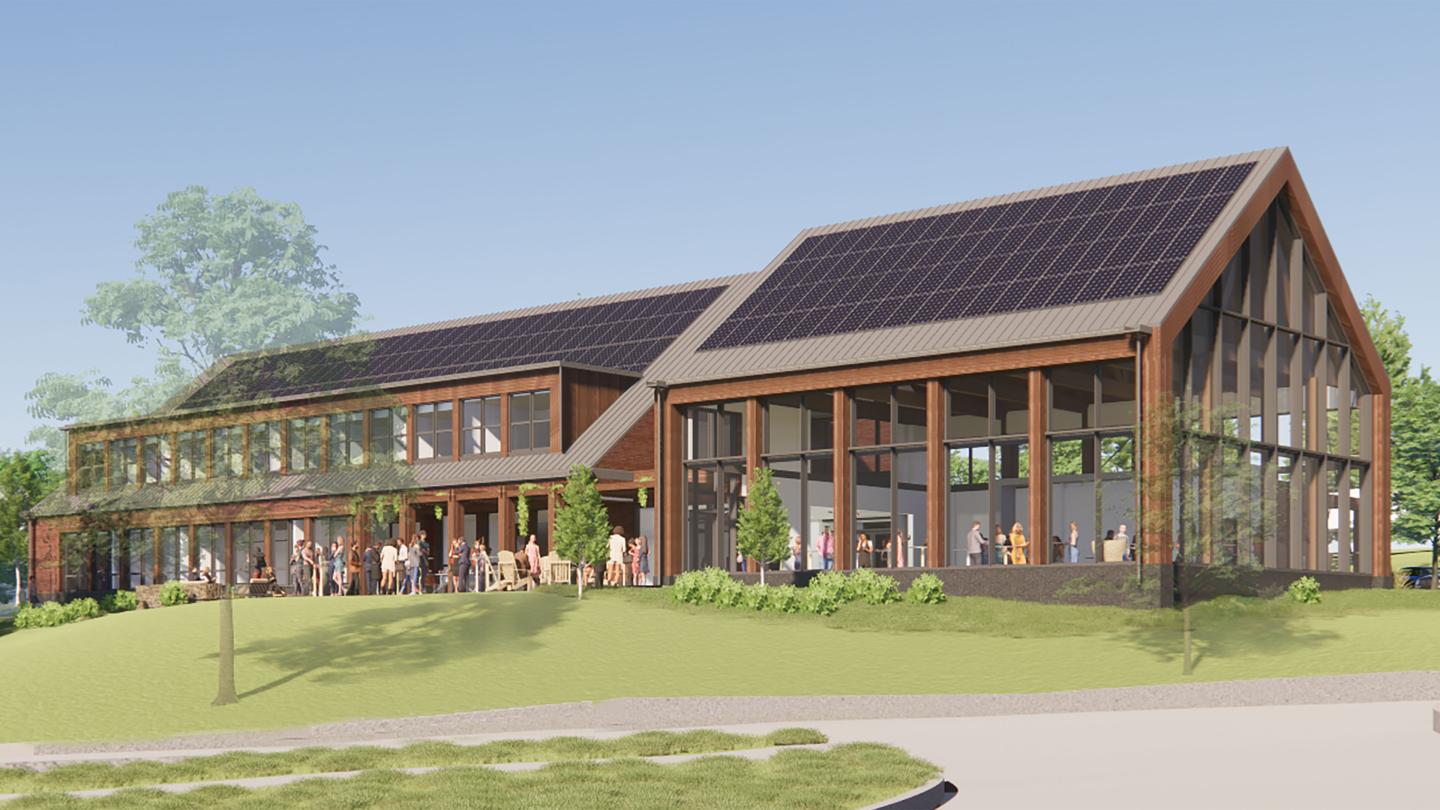 June 1, 2023
New admissions center planned
BY KAREN INGRAHAM
For many in the St. Paul's community, a lifelong connection to the School begins with a tour of the grounds and visit to Admissions. When the new Fleischner Family Admissions Center, located near the School's entrance and adjacent to the academic quad, opens in early 2025, it will be a welcoming beacon for future SPS students and their families — and a building that will strengthen community life for all students and faculty as it returns Sheldon Library to its rightful role as a space for students. The budget for the new facility was approved by the SPS Board of Trustees during their meetings in May.
"This project presents the rare opportunity to improve a student's experience with St. Paul's from start to finish, and so uniquely honors the Fleischner family's desire to see one of our most beautiful places, Sheldon Library, returned to student life, rather than used for administrative purposes," Rector Kathy Giles says. "Their gift to lead us in the development of our new Admissions Center … has opened all kinds of new possibilities for our community. It's a brilliant gift, made in the spirit of this loving family's desire to embrace our students and their families. We could not be more grateful."
The Center will be home to the Offices of Admissions and Communications, and its sustainable design and construction will reflect the School's ideals for visitors and community members alike. In addition to office space, the Center also will feature a large, multipurpose indoor gathering space with a timber structure and floor-to-ceiling views of the surrounding landscape for Admissions and School-related events.
Building Features
Creates additional meeting and function space for Schoolwide uses, with 2,000 square feet of event space and two conference rooms.
Offers a 1,500-square-foot terrace with eastern views of the playing fields for outdoor events and gatherings.
Design incorporates green building principles and is currently targeting

LEED

Silver certification. The building will have net zero energy ready systems, including photovoltaic roof panels, and will use no fossil fuels during normal operation.
Immediately adjacent to the academic quadrangle, providing prospective families with better access to our Admissions experience and School life.
Provides collaborative and flexible office spaces for Admissions and Communications teams and allows for growth and change over time.