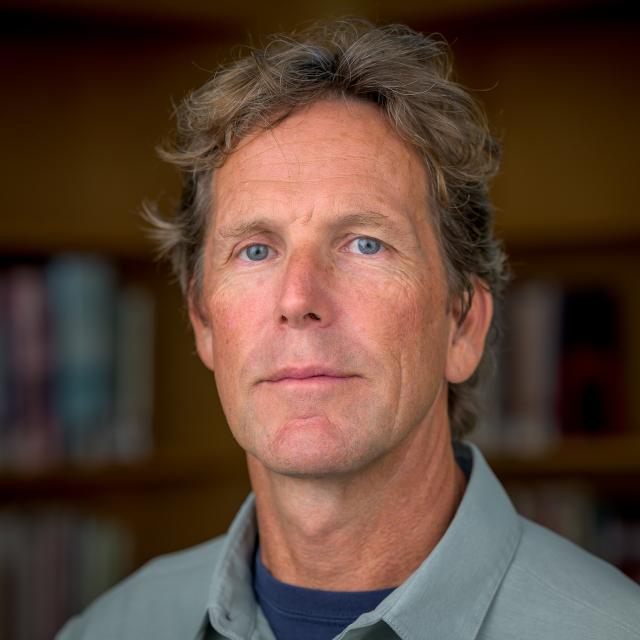 Education
Boston College, B.S.; Worcester State College, M.Ed.
Hobbies/Interests
Fishing, surfing, scuba diving
Davies Cabot grew up as a "faculty brat," spending his earliest years on the campuses of Berkshire School and Cushing Academy. He spent much of his school years in Kingston, Pa., where his parents taught at Wyoming Seminary. Mr. Cabot attended Wyoming Seminary from second grade through high school, playing soccer and lacrosse.

Mr. Cabot earned his B.S. in biology from Boston College and obtained a master's in education from Worcester State College. He joined the faculty of St. Paul's School in the fall of 2005 and is currently teaching chemistry, limnology, and marine biology and is the head coach of the boys lacrosse program

Prior to his arrival at St. Paul's School, Mr. Cabot taught at Le Jardin Academy in Hawaii, at Cardigan Mountain School, in the Kennebunk (Maine) Public School System, at Cape Cod Academy, and at Worcester Academy. At Cape Cod Academy he was twice named "most inspiring teacher" and at Le Jardin he served as head of the science department. For two years prior to arriving at St. Paul's, he was a stay-at-home dad.

Outside of the classroom, Mr. Cabot enjoys many outdoor activities, but his true passion lies with the sea. He spends countless hours every summer on the water, fishing, surfing, scuba diving, and snorkeling. He is also an adept craftsman who enjoys restoring old boats.

Mr. Cabot and his wife, Annie, live on campus with their three children. Mrs. Cabot is a neurologist specializing in Multiple Sclerosis.