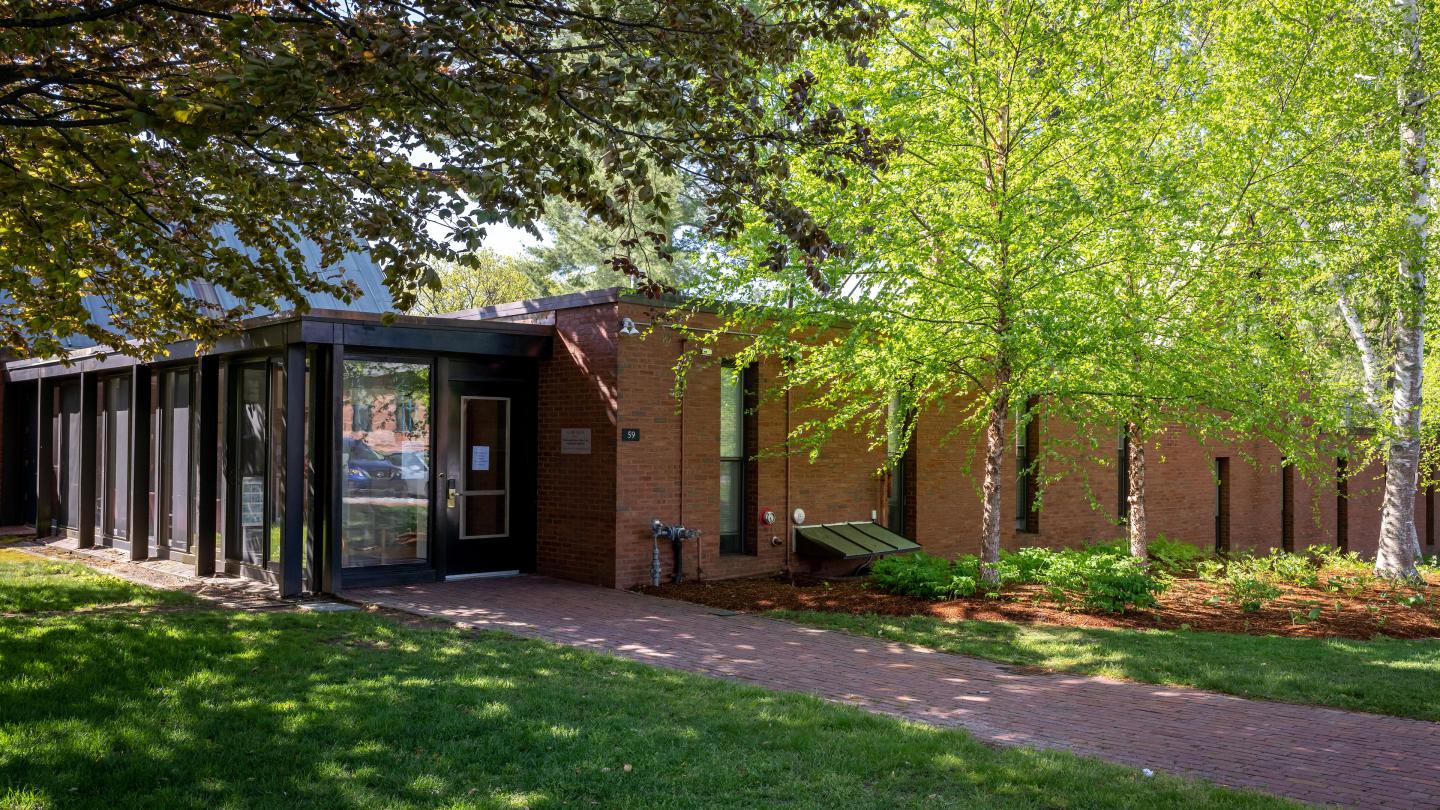 Located in center of the School grounds, Clark House is a 14-bed medical center managed by a team of dedicated professionals who provide medical and mental health care to SPS students. 
Clark House is open 24 hours a day, seven days a week when school is in session, with a nurse on duty and a physician and counselor nearby and on call during the overnight hours. During the day, students can access the center at any time and when possible are encouraged to schedule a time or walk in during a free period to avoid missing class time or other commitments. 
Inside Clark House, you may be lucky enough to find Luca, a certified therapy animal and pet of Dr. John Bassi, the School's medical director. Nurses will be on hand to greet you and help ensure you have access to the care you need. Two certified athletic trainers who are educated in the prevention, evaluation, management, treatment and rehabilitation of injuries, also are based in Clark House and provide medical coverage at practices and games. If a student's needs extend beyond what Clark House can provide, the Concord Regional Hospital is less than a mile from campus. 
Counseling Services
The Counseling Services team includes a director of counseling services and four full-time counselors who are available to meet with students during scheduled appointments, as urgent matters arise or for crisis intervention. As trust is crucial in the counseling relationship, St. Paul's School makes every effort to protect student privacy.
Additional Support Services
In addition to counseling services, psychiatric consultation is available on a regular basis at Clark House. The psychiatrist may be asked to evaluate, prescribe, and monitor medication. All referrals to the psychiatrist must go through Clark House counselors or the medical director. A part-time consulting nutritionist is available for students seeking help in the areas of healthy eating, weight management, sports nutrition, and/or eating disorders.