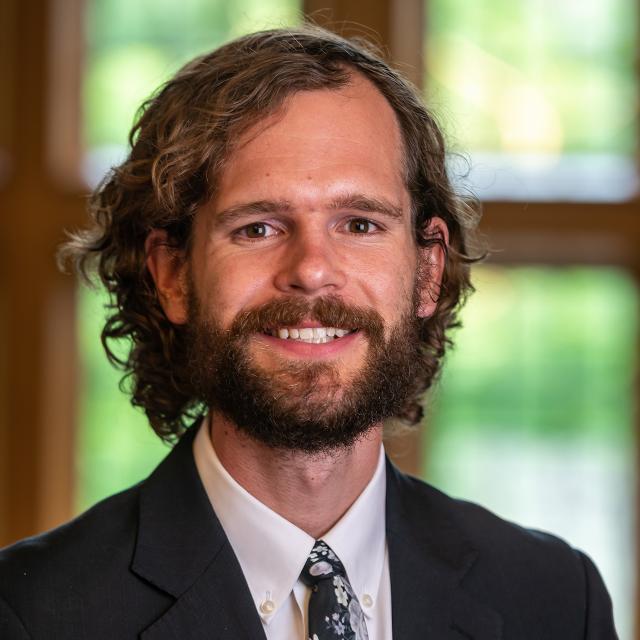 Education
Boston College, B.A.; Boston University, M.Div.
Hobbies/Interests
Running, bike-touring, and reading
Rev. Sam Lovett earned a B.A. from Boston College in 2010 and an M.Div. from Boston University in 2017. He served in the administration of Rhode Island Governor Lincoln Chafee (I) from 2010 to 2012, and later worked in the Office of Youth Ministry at the Episcopal Diocese of Massachusetts. Sam most recently served as Protestant Chaplain at the College of the Holy Cross in Worcester, Mass. from 2017 to 2020.
Sam is an ordained minister in the United Church of Christ. At St. Paul's, he teaches in the Humanities core classes and religion electives. He lives on campus with his partner, Grace, and makes great use of the local running trails.