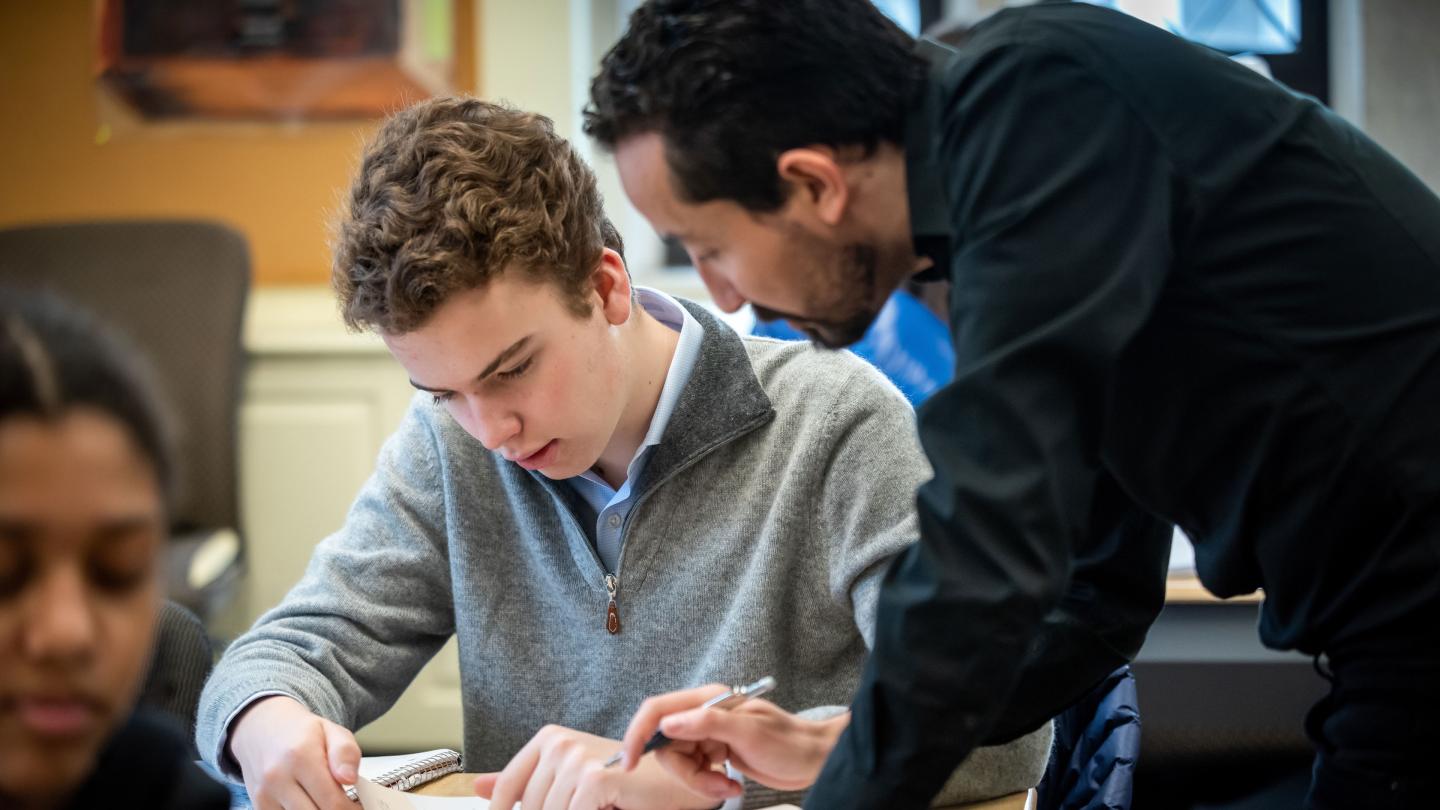 The mission of the Languages Department is to develop in students the language skills that will enable them to gain a firsthand appreciation and understanding of other people's languages, literatures, histories and cultures.
Students learn to respond creatively and critically to the challenges and opportunities for communication in the world today. Our ultimate goal is to help students cultivate a healthy vision of the future that includes not only themselves but past and present peoples from around the world.
As an objective framework for our mission statement, we have adopted the five goals set forth by the American Council for the Teaching of Languages:
• Communication: Communicate in languages other than English.
• Cultures: Gain knowledge and understanding of other cultures.
• Connections: Connect with other disciplines and acquire information.
• Comparisons: Develop insight into the nature of language and culture.
• Communities: Participate in multilingual communities at home and around the world.
Six languages are offered — two classical and four modern — with Honors sections available. The Classical Honors Program attracts students who achieve a high level of competence in Latin and Greek.
Sample Courses
Chinese 1
This is an immersion course for beginners. Students learn to express themselves and understand others by focusing on topics closely related to their daily life. The four tones and the pronunciation are introduced through the rhythmic verses in order to help students to develop a natural ear and tongue for the language. The pedagogy known as TPRS (Teaching Proficiency through Reading and Storytelling) serves as a backbone for both oral comprehension and reading skills. Students also write the characters daily as they build up the foundation by practicing strokes, stroke orders and radicals.
French Seminar 1
Prerequisite: French 4 Honors
This course offers a survey of French literature. During the Fall and Winter Terms, students read French literary classics, beginning in the Middle Ages and focusing on one work per century. In spring they study novels from the contemporary Francophone world. The students also view French language films at home and draw connections with the readings. Class discussions focus primarily on close readings and assess the works within their historical and literary contexts. The writings and films additionally serve as springboards for thinking through social constructs and theoretical concepts such as race, gender, sexuality and intersectionality. The students improve their writing skills through frequent short writing assignments and in-class essays. Leading discussions and delivering presentations allows them to fine-tune their speaking abilities.
German 4 Honors
Prerequisite: German 3 Honors
Issues and themes of cultural and historical relevance are explored through literature, film and current events. Critical reading skills continue to be developed using a variety of texts, which include plays, lyric poetry, fiction and news articles. The course emphasizes discussion, analytical papers and projects. Grammar continues to be reviewed with particular
Greek 1
This course provides an introduction to Attic Greek forms, vocabulary and grammar, employing readings of graduated difficulty. Students also learn Greek mythology, the historical origins of Greek civilization, the geography of Greece and the eastern Mediterranean, and aspects of daily life in ancient Greece.
Latin 2 Honors
Prerequisite: Latin 1
This course offers an accelerated approach to the language. Emphasis is placed on advanced syntax, including uses of the subjunctive, uses of the cases of nouns and techniques for translation and reading comprehension. Students study and pursue projects on a wide variety of cultural, historical and linguistic topics. Toward the end of the course, students encounter readings from prose authors such as Caesar, Livy and Nepos.
Spanish 3
Full Year: 3 credits
Prerequisite: Spanish 2
This course is designed to strengthen speaking, listening, reading and writing skills. During the year, students solidify previously studied grammar and vocabulary and further develop communication skills. Students read and discuss short stories and poems that reflect cultural elements of Spanish-speaking countries.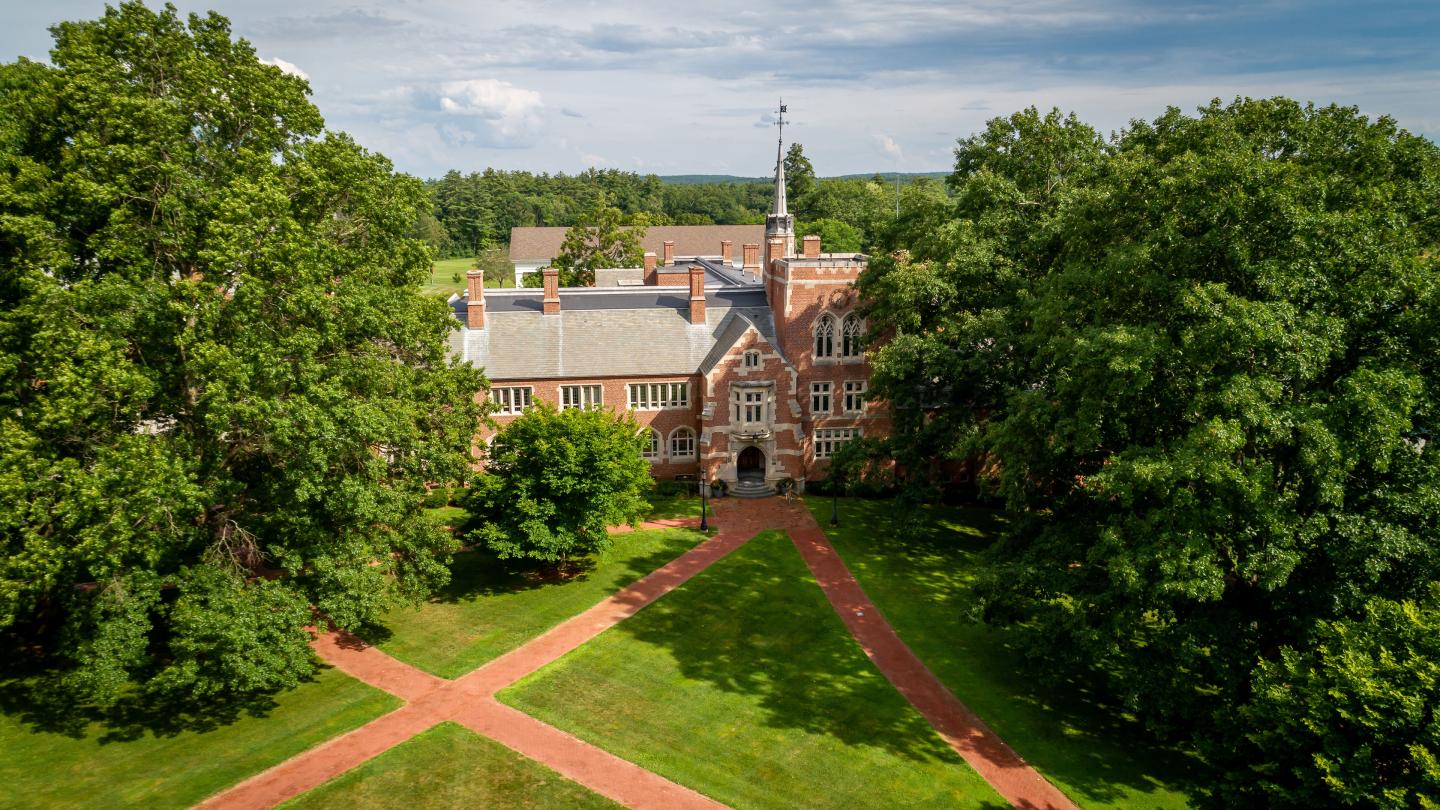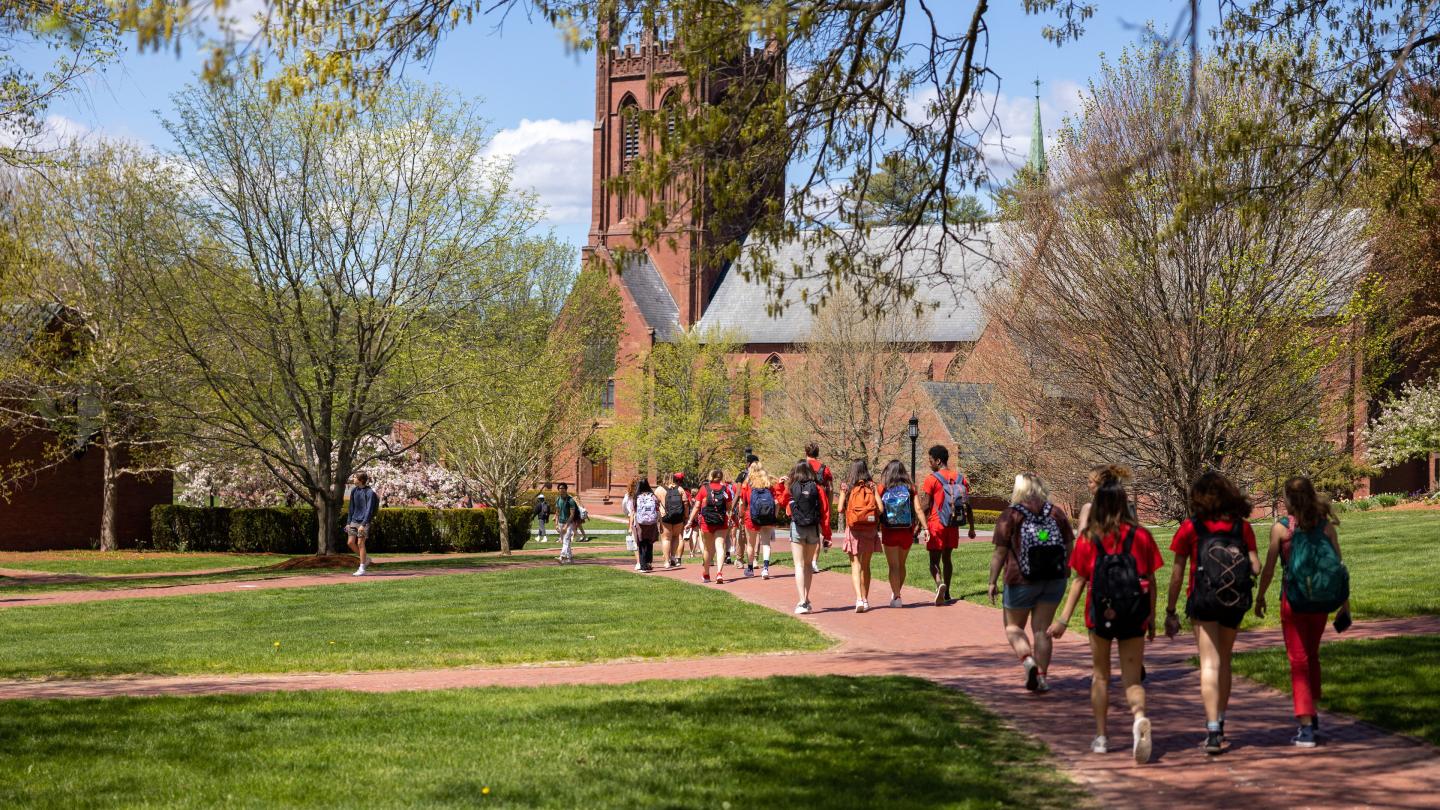 Ready for More?
Text blocks
Meet our Languages Faculty
Discover Classical Honors